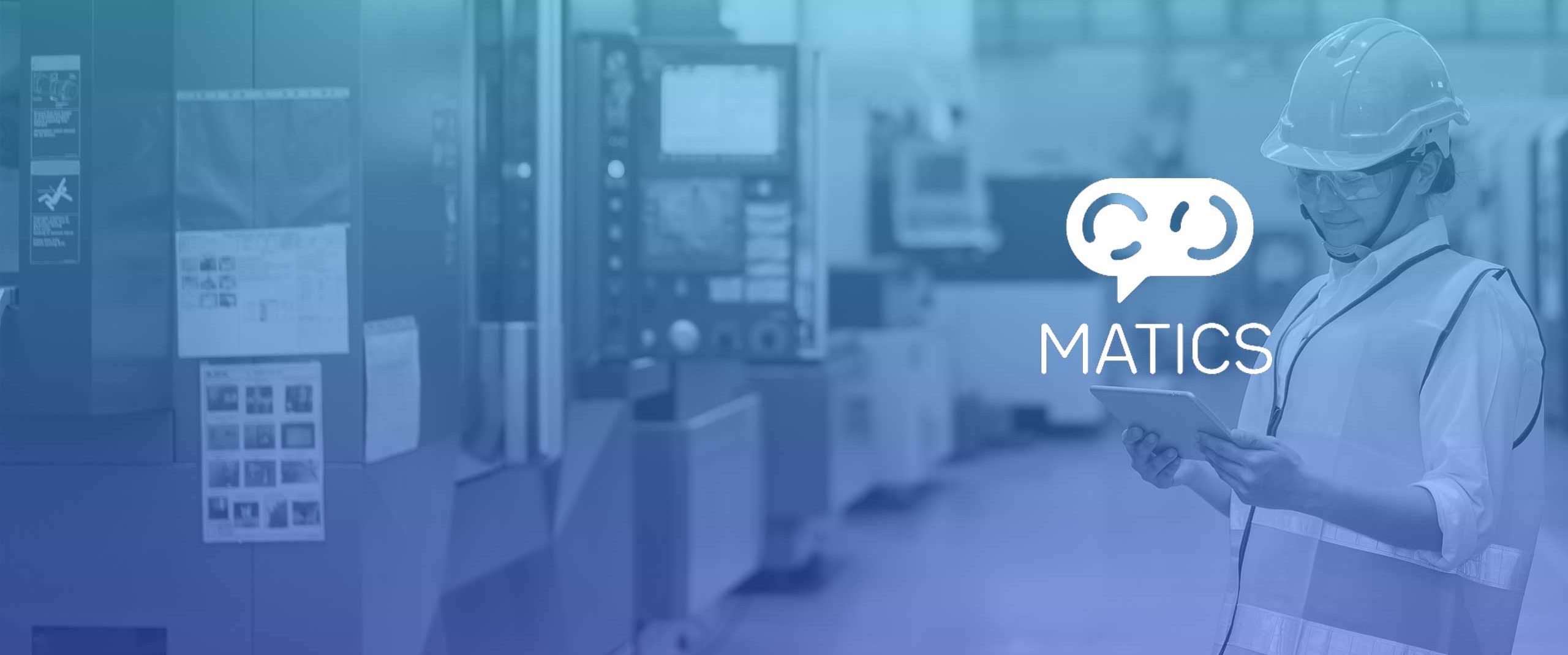 Matics
Quickly digitize your manufacturing production processes
Manufacturing companies must incorporate continuous real-time management and collaboration, in order to become more agile, lean and competitive.

But why is productivity so low on the production floor? 70% is human related, 20% due to machines and 10% down to poor design.
Frequent machine downtime, low production rates, low machine utilization, large material waste and high reject rates all contribute to the production floor meeting less than half its potential.
Manufacturers need technology for their employees so that they can see and solve such problems in real-time, during the shift when it still matters.

Matics is smart-manufacturing software for holistic, remote management and team collaboration of the production-floor that connects with production data from Microsoft Dynamics 365 Finance and Operations.

Matics is designed as a suite of smart connected applications tailored to the needs of each stakeholder from management to line workers, planners, technicians, and quality control managers with an intuitive and user-friendly interface.
FEATURES – Matics
Plug and play
Deploy within hours, start delivering ROI immediately.
Agile and flexible
A modular solution that allows you to grow and expand at your own pace.
Smart connected apps
Tailored to the needs of each role and facilitates collaboration across groups.
Communication and notifications
Get smart alerts on critical issues that demand your attention in real time.
Dynamics 365 integration
Our Connector ensures key ERP data is exchanged with Matics for optimal collaboration.
BENEFITS – Matics
25%
increase in machine availability
10%
savings in energy consumption
3%
decrease in material waste
What's inside…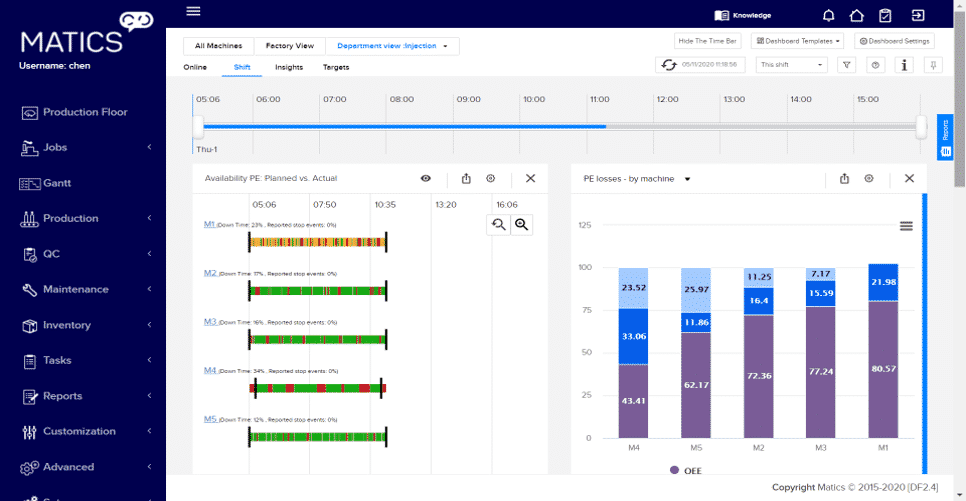 Shift status screen in Matics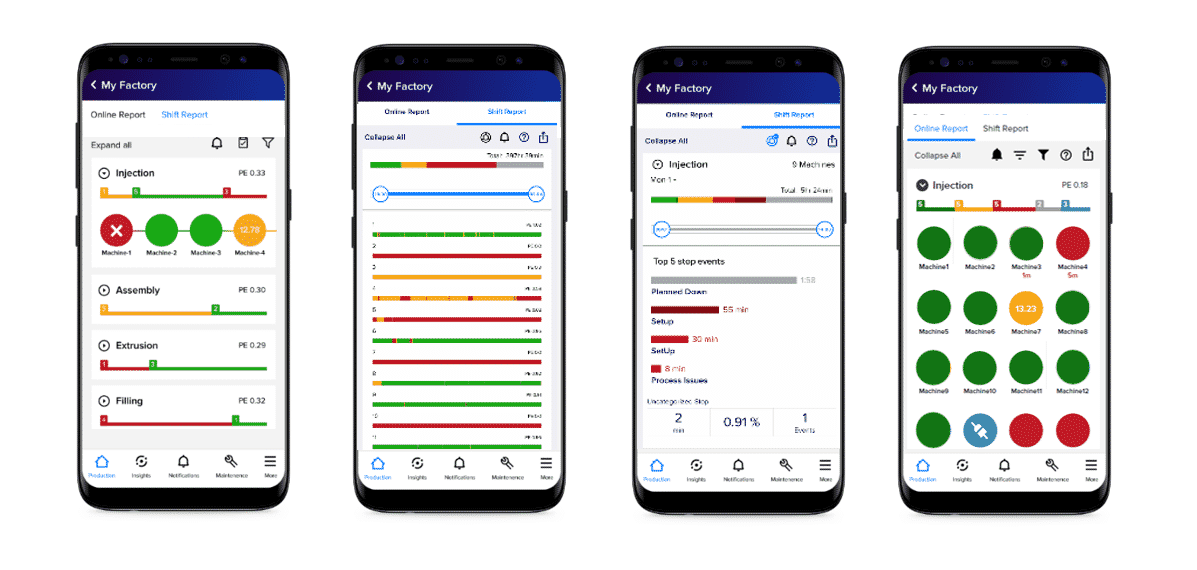 Shift Manager status reports on mobile app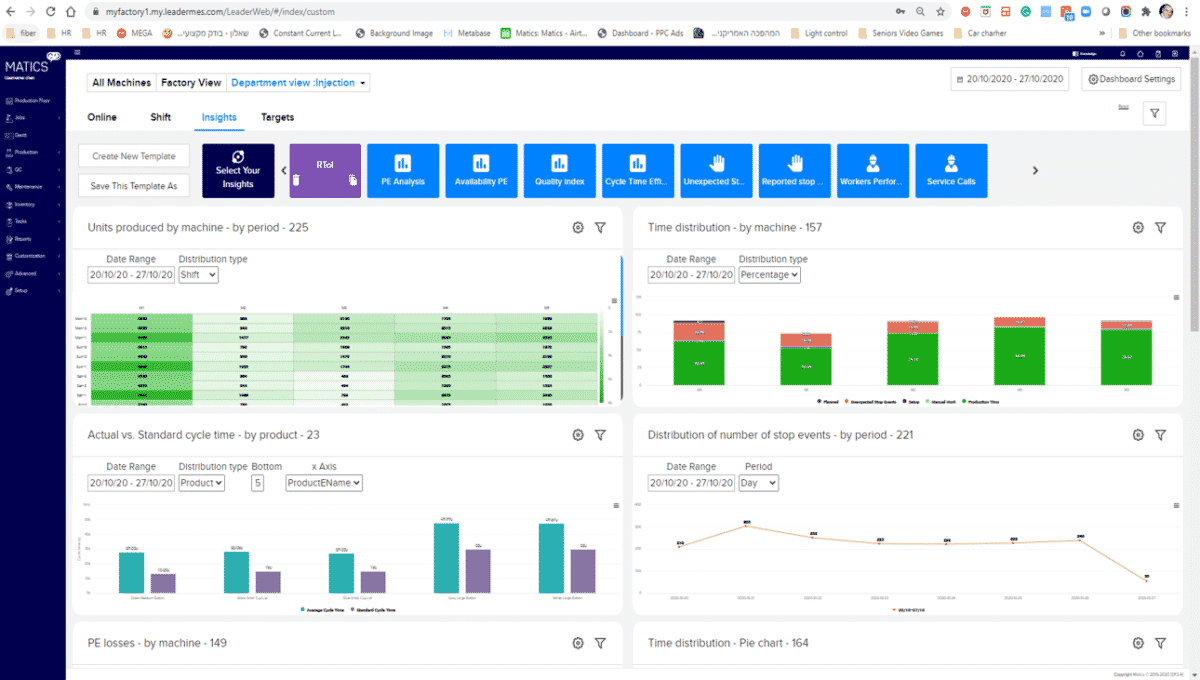 Management dashboard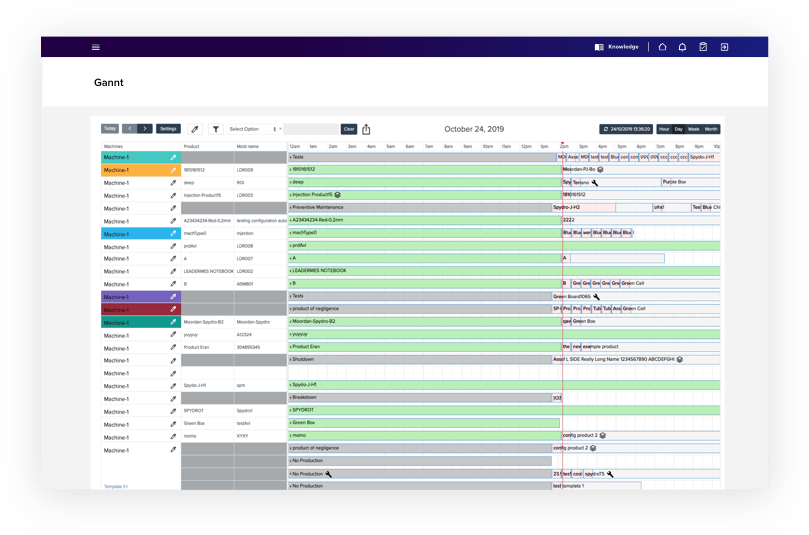 Job order planning Gantt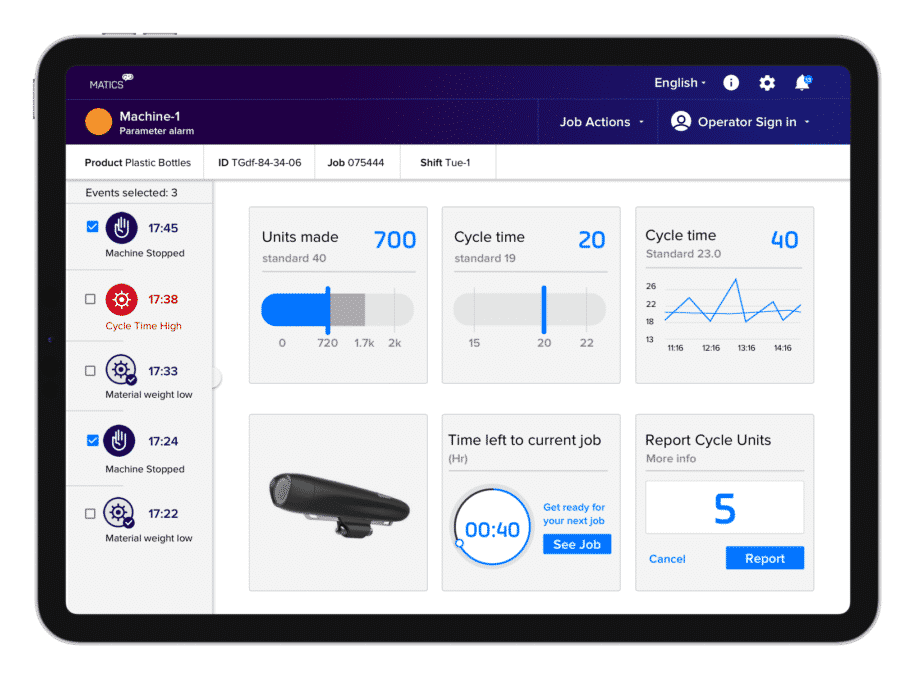 Machine operator screen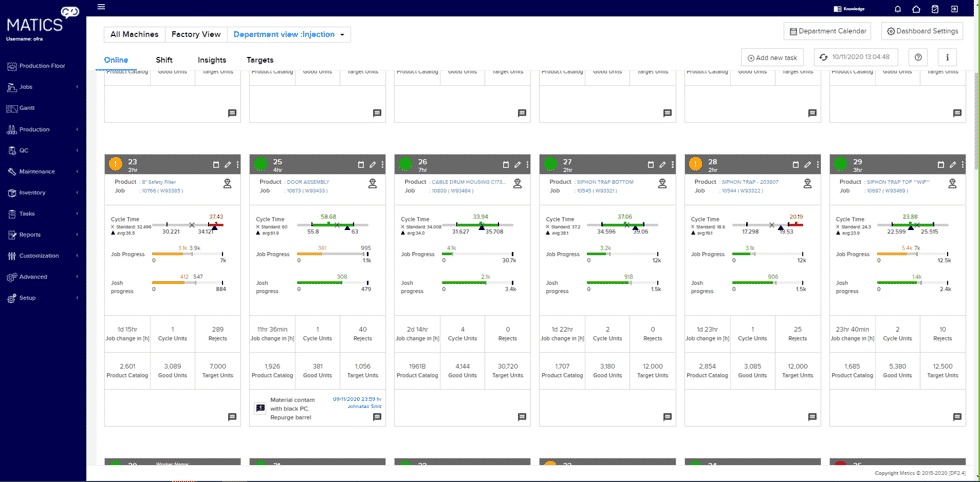 Production progress analysis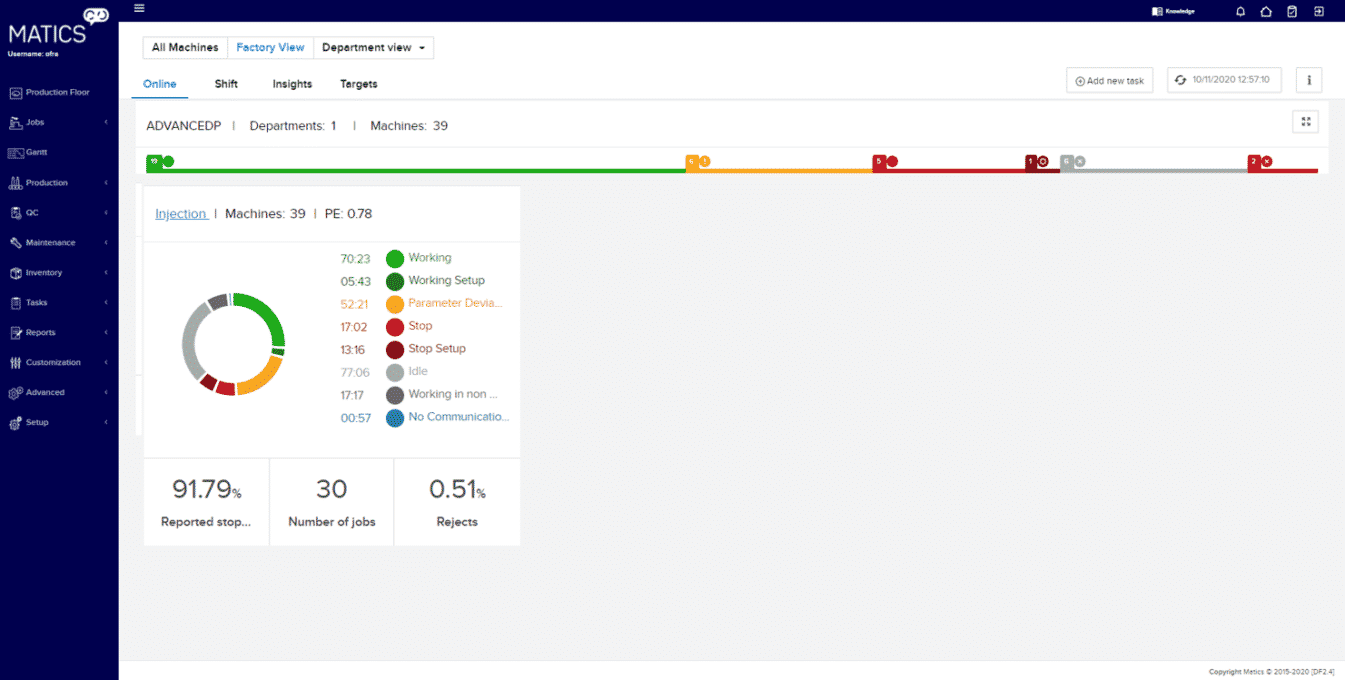 Machine analysis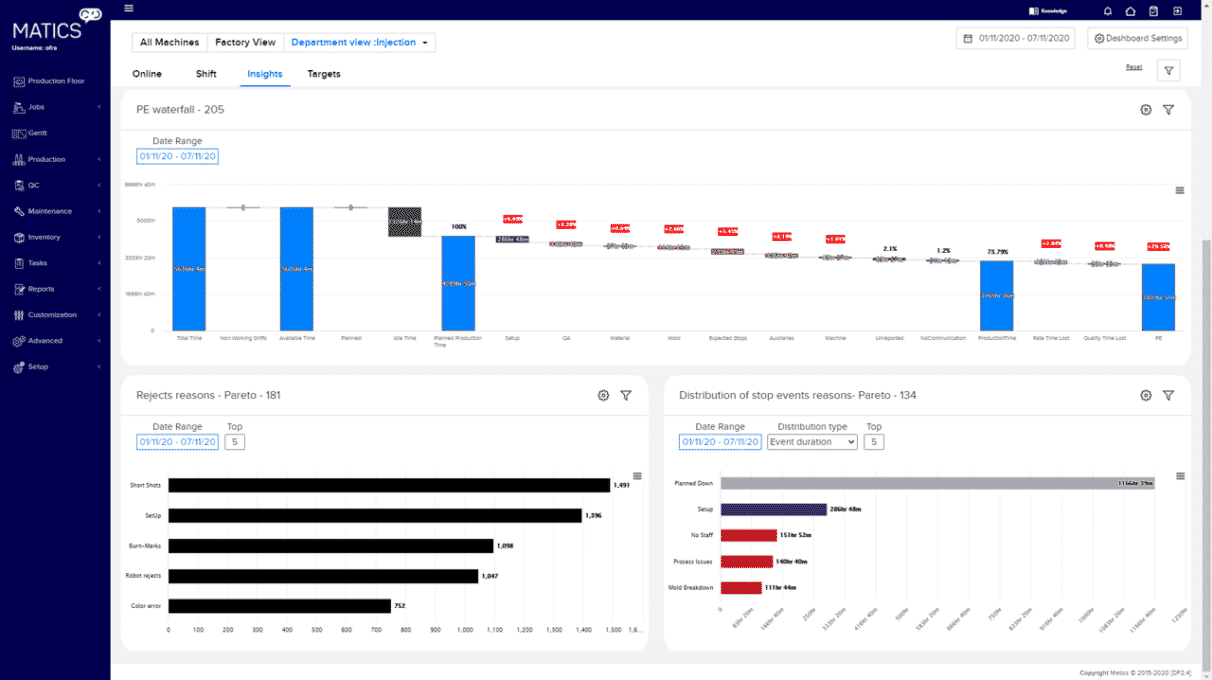 Production KPI analysis
Why choose Prodware?
As a Microsoft partner, Prodware's global experience means that we can match our Microsoft Dynamics and industry expertise within manufacturing with innovative technology such as Matics to help you embrace Industry 4.0 with minimal disruption and proven ROI. We can help you modernize your production floor with an integration into your Microsoft Dynamics 365 platform to bring all ERP data together.
We are an international company present in 13 countries across the EMEA region allowing our customers to benefit from a local service supported by a global infrastructure.
Have a project? Let's talk!