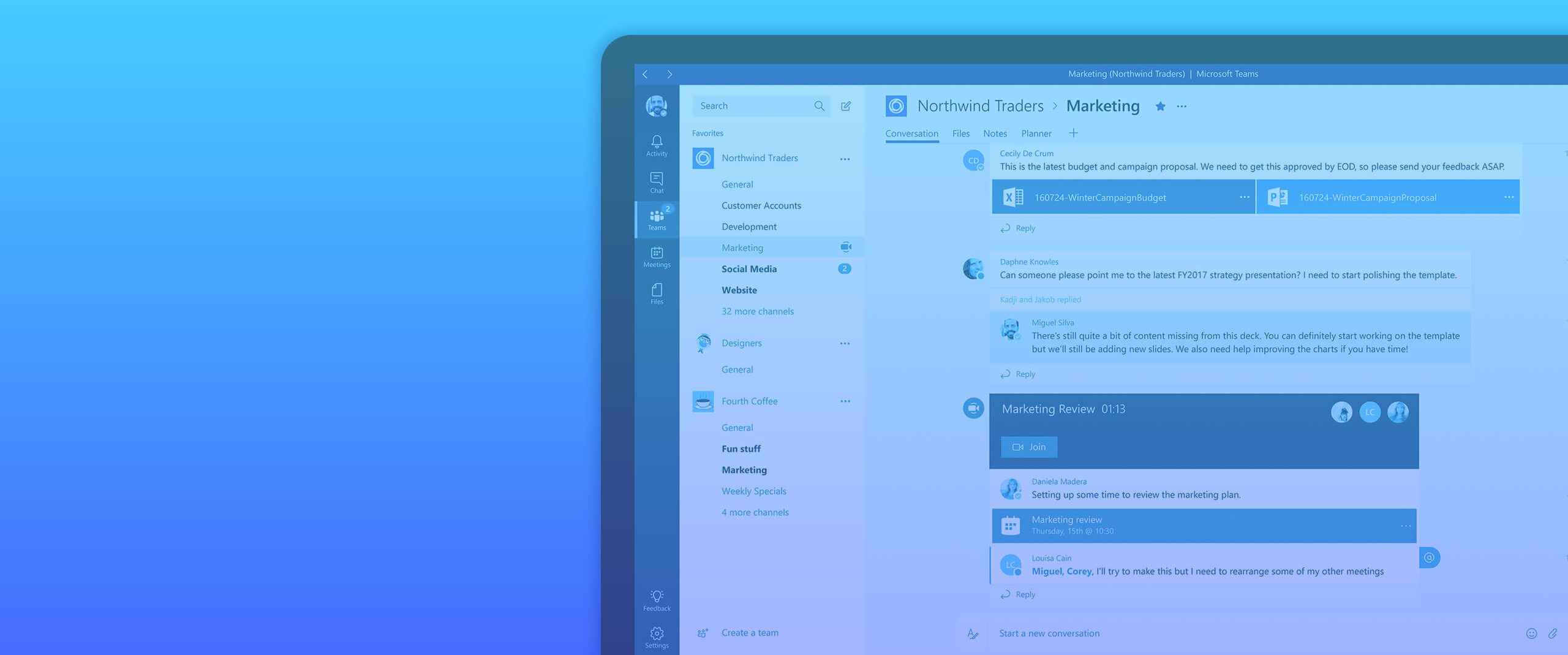 Microsoft Teams
A place where you can collaborate, communicate and make decisions as a team
Reach new heights thanks to a dedicated workspace to create and make decisions as a team. Microsoft Teams offers a collaborative workspace to communicate, to hold meetings, share files and access applications. Manage your projects efficiently and intuitively with Microsoft Teams..
BENEFITS – Microsoft Teams
Communicate more efficiently
Get everybody on the same page with group conversations, online calls and meetings, and web conferences.
ENGAGE YOUR EMPLOYEES
Foster more collaboration with extensive file sharing capability with built-in Office 365 tools such as Word, Excel, PowerPoint and SharePoint.
CUSTOMIZE YOUR WORKSPACE
Add your favorite applications and other services of your choice to enhance your workdays.
KEEP YOUR TEAM SECURE
Get end-to-end security, administrative control, and compliance—all powered by Office 365.
A collaboration tool
Microsoft Teams has become the undisputable collaboration tool for organizations looking for operational efficiency. Teams caters to the needs of the different departments of a company.
Case study
Customer support
Connect with your customers in new ways by extending your contact center into Microsoft Teams. Share information when teams change shifts and get a comprehensive view of customer interactions to better appreciate customer issues and accelerate problem solving
Engineering
An open workspace to share information and exchange ideas for a given team. Moreover, you can store your documents and files and integrate development tools like Jira.
Finance
Organize and set up the communication of your results with different stakeholders of the organization while simplifying the analysis and the consolidation of your data. Store your financial and budget information communicate on economic trends.
Human resources
Equip and train employees by providing access to training materials ad resources. Align and simplify processes like job descriptions and yearly evaluations. Prepare and plan the onboarding of new talents while sharing documentation and resources.
Marketing
Run your marketing campaigns and events and get the latest versions of available content. Generate reports automatically using analytical tools and prepare launches of different marketing campaigns.
Sales
Get quick answers from project managers and sales and share customer references. You can get notifications when a lead is qualified or when an opportunity has been won. Also, share information on products, competitors and any other market-related insights.
Operations and project management
Make communication on project management simpler and get status updates, information updates and status of ongoing tasks. Share files and collaborate on project deliverables. Inform new project team members on status of the project.
Capabilties – Microsoft Teams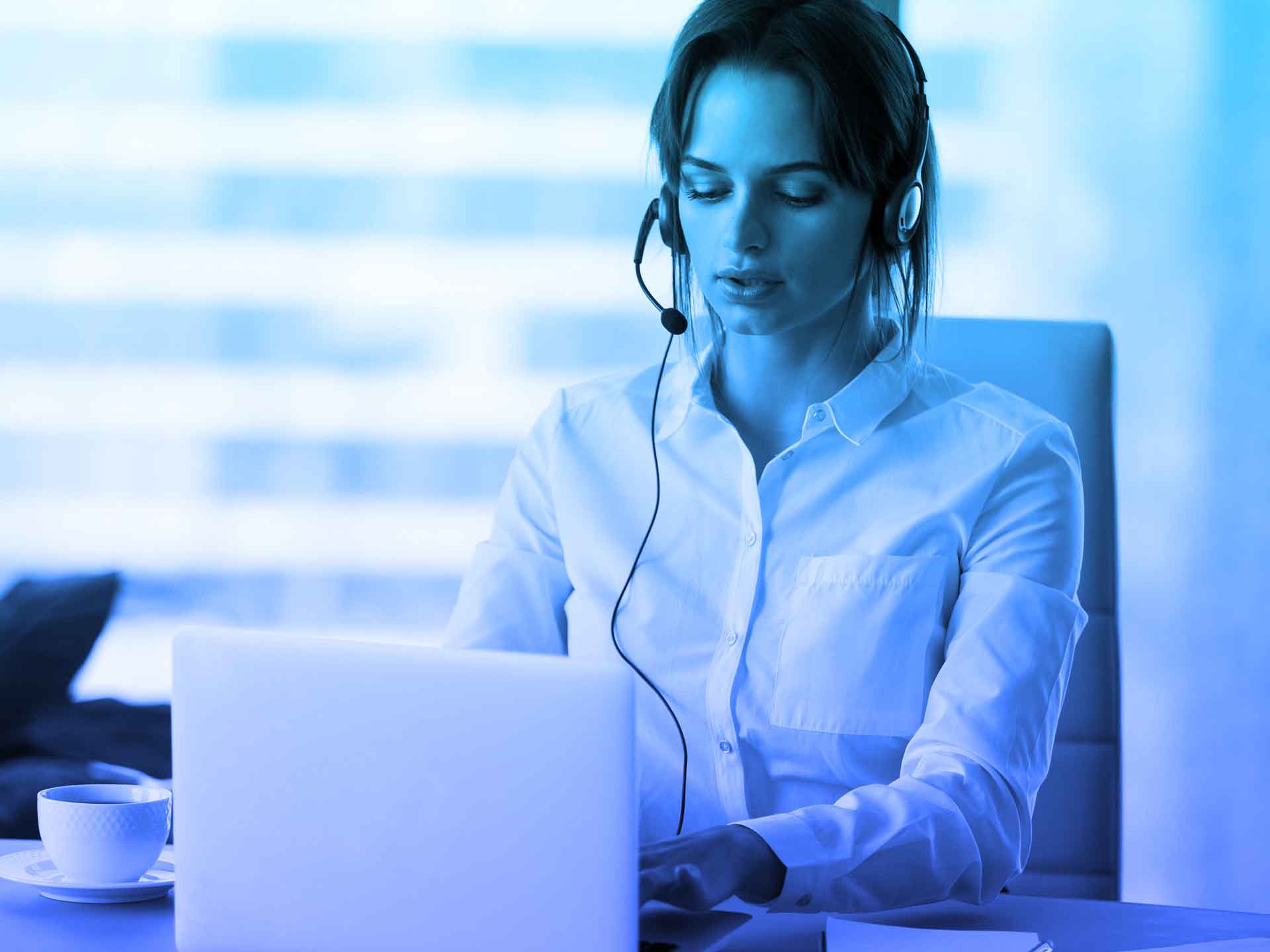 Online meetings
Host audio, video, and web conferences with anyone. Get features such as scheduling assistance, meeting note taking, screen sharing, meeting recording, and instant messaging.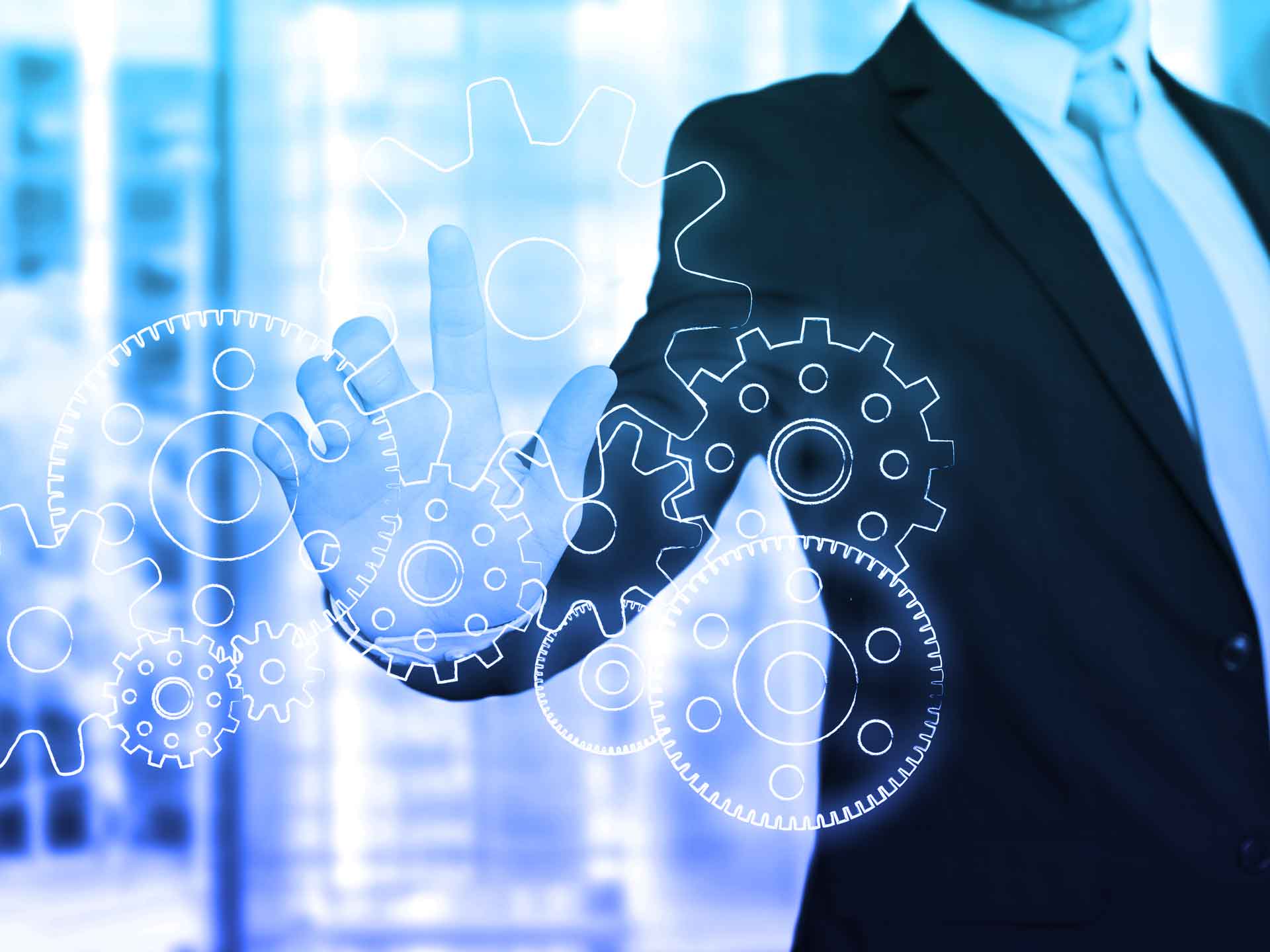 Microsoft Teams meeting rooms
Equip your meeting rooms with a new and efficient tool: Microsoft Teams. Start your meetings on time and in one go. Experience great HD audio and video and easily share content with both participants in the room and participants off site.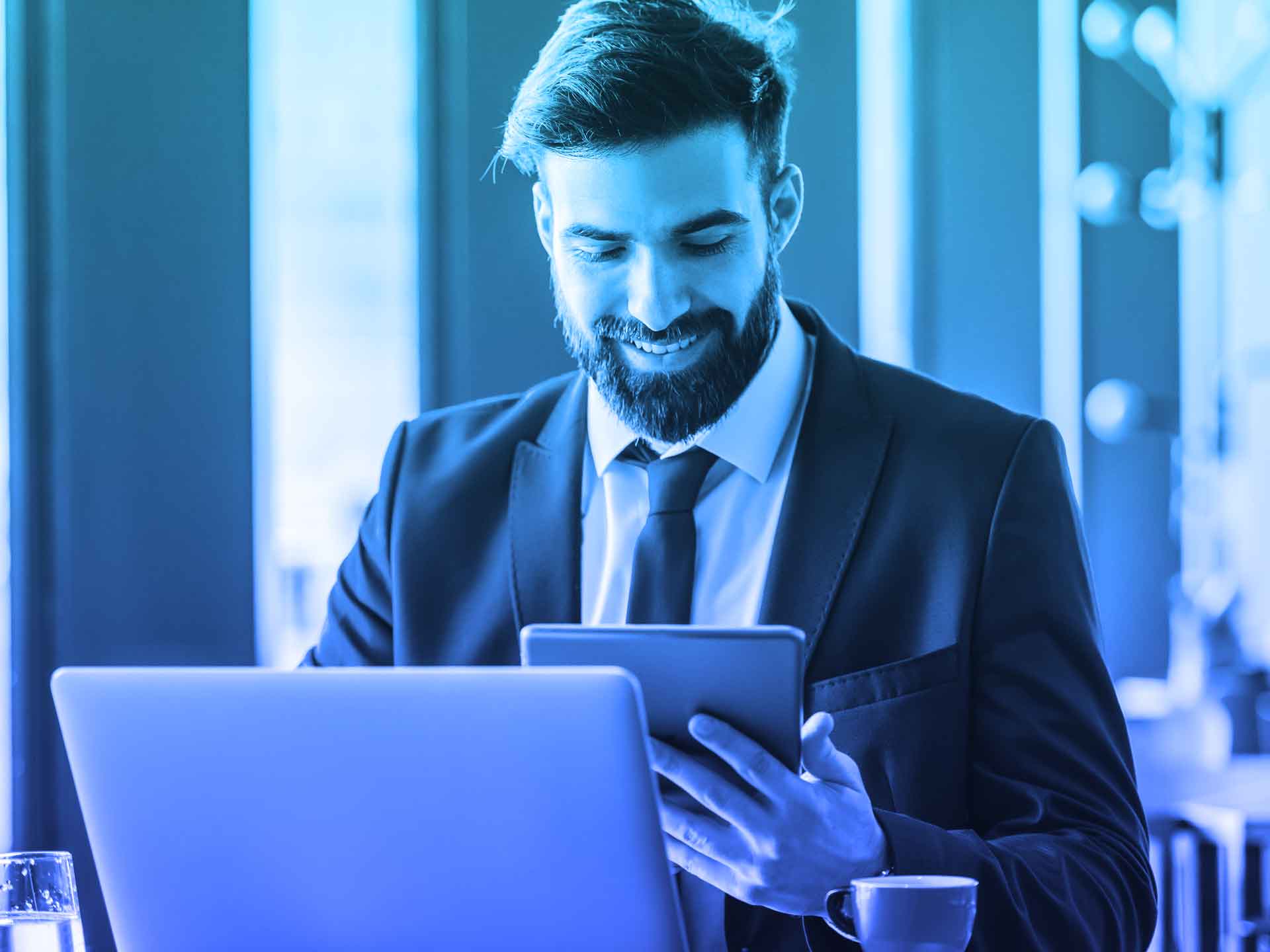 Meet your co-workers by video
High-speed video screen sharing 1080p with low bandwidth enables to get up to 250 people together in one meeting. Pictures of the participants, their job title and video close-ups help everyone know who takes the stage.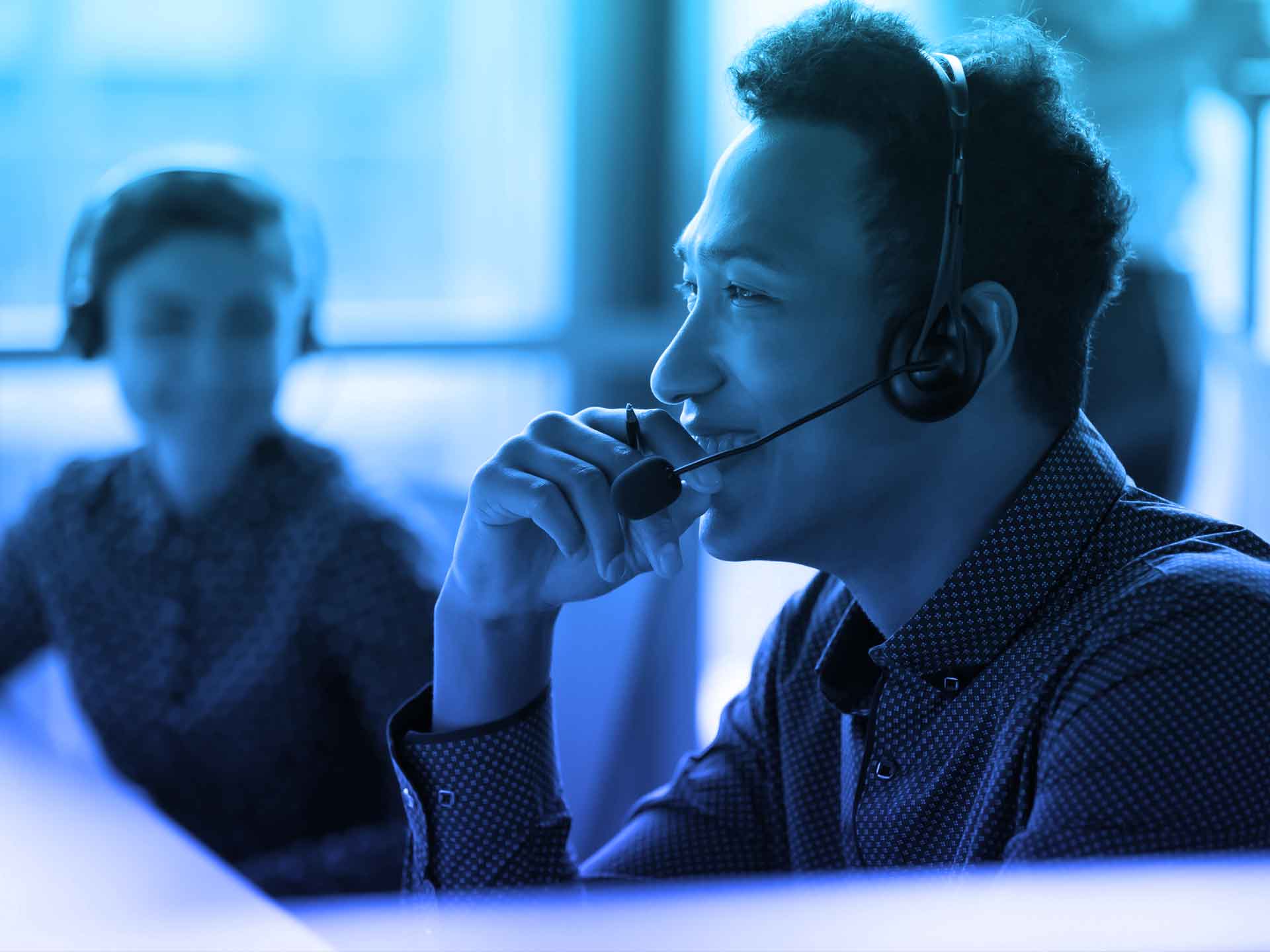 Reinforce productivity of meetings
Plan or start a meeting in real time and co-sign documents or collaborate on a project. Use integrated white boards, surveys, questions & answers and instant messaging during meetings for more intelligent and productive meetings. Make online meetings more effective by sharing context and content and leveraging AI.
FEATURES – Microsoft Teams
Why choose Prodware?
We have been around for more than 30 years developing and deploying industry-specific solutions based on Microsoft technology. We deliver our solutions with a whole host of managed services and disruptive technologies that set Prodware and Microsoft well above the rest. As a Microsoft Gold partner, Prodware has been recognized as a leading enabler of Microsoft solutions in Europe.
Have a project? Let's talk!