International Chamber of Commerce ICC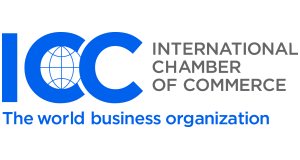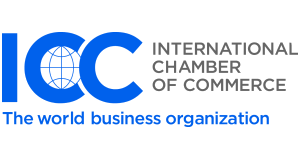 Guests
Philip Kucharski, Chief Operating Officer
Sébastien Dupont, Chief Information Officer
Alba Rooney, CRM project manager
Hervé Schmitt, Online Expert, Digital transformation
Solution
Microsoft Dynamics CRM
The International Chamber of Commerce deploys the Prodware adjust Professional Services solutions on top of Microsoft Dynamics CRM. Prodware is Microsoft's leading Partner in EMEA for Microsoft Dynamics solutions. Check out the video testimonial.
THE INTERNATIONAL CHAMBER OF COMMERCE SELECTS MICROSOFT DYNAMICS CRM TO SUPPORT ITS GROWTH STRATEGY
Philip Kucharski – Chief Operating Officer : " The Internation Chamber of Commerce was founded in 1919, following the 1st World War, based on the idea that companies and countries that do business together don't go to war with each other. Peace and prosperity are the fundamental drivers of the ICC. We have members in 130 countries and a national committee set up in 90 of these countries. We have more than 6,5 millions members worldwide : companies, organizations, chambers of commerce."
REASONS FOR CHANGE
Philip Kucharski Chief Operating Officer : "We needed to have an ICC of the 21st century. We needed to modernize our systems and processes to get the ICC, a world trade organization, ready and operational to better serve its members, customers and stakeholders."
WHY CHOOSE PRODWARE ADJUST PROFESSIONAL SERVICES ?
Stéphane Dupont –Chief Information Officer : "Microsoft Dynamics CRM was the the most scalable solution around with a solid foundation and a series of updates suited to support our growth path. "
WHY PRODWARE?
Alba Rooney – CRM Project Manager : "I am working on the Microsoft Dynamics CRM project in cooperation with Prodware. We are developing a solution that will enable us to centralize efforts and consolidate our relations with our network of stakeholders. We are very excited about this project. We are planning future developments such as online registrations or surveys as well as a calendar sharing functionality to work more efficiently together to foster new synergies."
BENEFITS
Hervé Schmitt – Online Expert, Digital Transformation : "One of the reasons we decided to choose Microsoft Dynamics CRM is that our users are used to using Microsoft tools. That means that we are sticking to a familiar software environment (Outlook, Office, SharePoint) and especially SharePoint that we use a lot. The similar environments have made it very easy for our users to get used to the CRM and get their buy-in. They adopted the CRM really quickly."
Have a project? Let's talk!