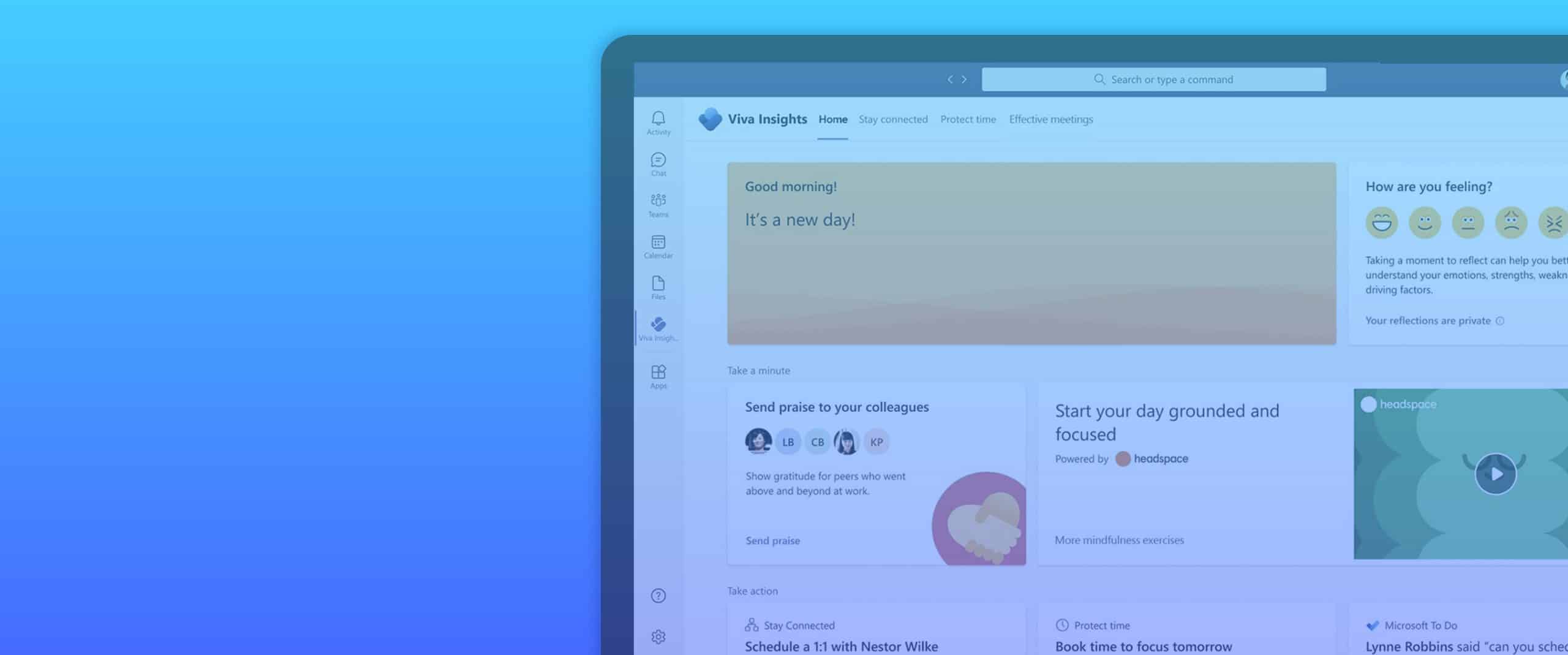 Microsoft Viva
An Employee Experience platform (EXP) to help create a thriving culture with engaged employees and inspiring leaders
When companies invest in their people and in the employee experience, they can directly impact engagement, customer satisfaction, retention and profitability.
An EXP is a digital platform that puts people at the center by bringing together systems of work with systems of support into an integrated employee experience. And it provides people with the resources and support they need to succeed and thrive, no matter their location.
Microsoft Viva brings together communications, knowledge, learning, resources, and insights into an integrated employee experience platform. It enables four primary EX areas:
Champion effective work habits
Enhance business performance
Help everyone learn, grow, and succeed
Inform and engage people throughout the organization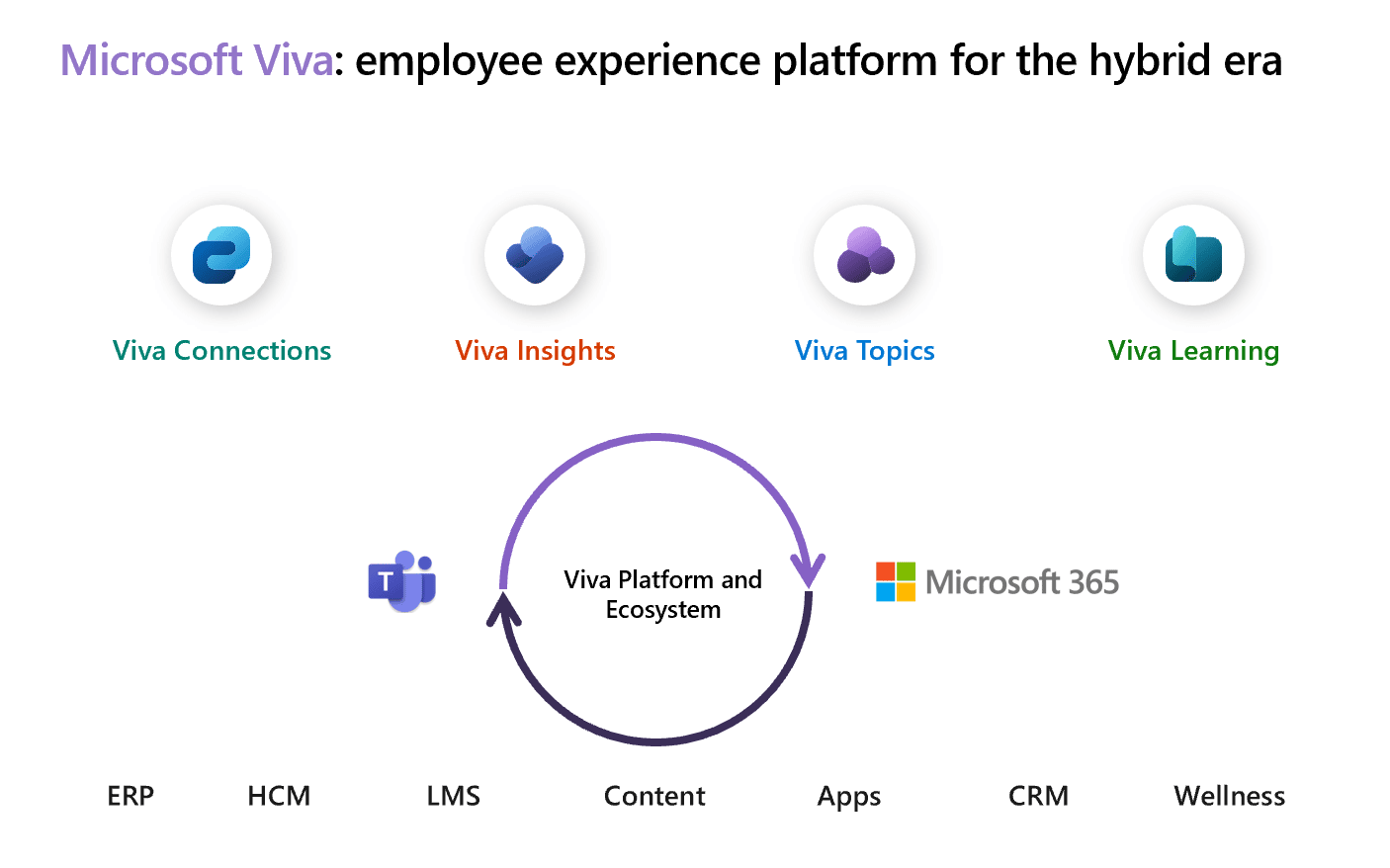 What does Microsoft Viva cover?
Modern workplace challenges
Microsoft Viva employee experience platform capabilities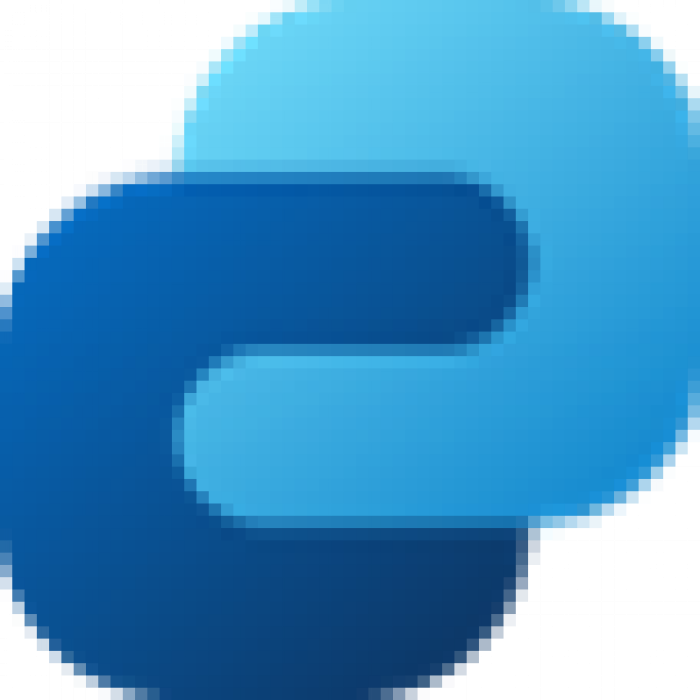 Viva Connections
Keep everyone connected
Encourage meaningful connections across the organization by enabling employees to easily discover relevant communications and communities.
Make it easy for people to contribute
Foster a culture of inclusion by empowering every employee to contribute ideas and share feedback.
Unite and inspire your organization
Align the entire organization around your vision, mission, and strategic priorities.
Viva Insights
Deliver personalized and actionable insights
Empower individuals, teams, and orgs to achieve balance, build better work habits, and improve business outcomes with personalized insights and recommended actions.
Quantify the impact of work on people and business
Gain data-driven, privacy-protected visibility into how work patterns affect wellbeing, productivity, and results.
Address complex business challenges
Use advanced tools and additional data sources to perform deeper analysis, address challenges important to your business, and respond quickly to change.
Viva Topics
Turn content into usable knowledge
Use AI to reason over your organization's content and automatically identify, process, and organize it into easily accessible knowledge
Organize knowledge into topic pages
Enable your organization's experts to share and refine knowledge through curated topic pages, automatically generated and updated by AI
Make knowledge easy to discover and use
Deliver relevant topic cards in the apps people use everyday
Viva Learning
Make learning a natural part of your day
Foster a culture of learning by enabling people to easily discover, share, and engage with learning integrated into Microsoft Teams.
Make all your learning content available in one place
Simplify the learning experience by bringing together world class content from LinkedIn Learning, 3rd parties, Microsoft Learn, and your own content.
Drive results that matter
Empower your leaders and employees to curate, assign and track learning aligned with business outcomes.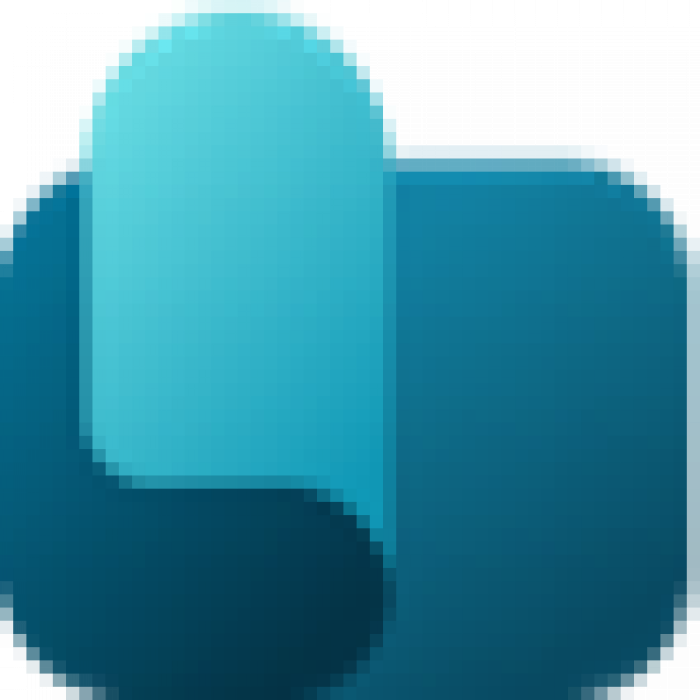 Prodware Employee Experience services
Employee Experience Journey Mapping Workshop
A practical first step in creating a connected Employee Experience is the Employee Experience Journey Mapping Workshop. Our consultants help you discover the current state and define your future state in two key areas – both the employee journey and the employee persona.
We help you pinpoint challenges and opportunities in the relationship cycle between employee and company plus who your employee personas are, identify persona gaps and develop your company brand values.
From the workshop you will have an action plan in order to move forward, to retain and attract the right talent.
In the execution phase, with the action plan, we undertake project prioritization, cost-benefit analysis and move forward into an EX implementation plan supported by innovative technologies and best practice processes.
What's inside…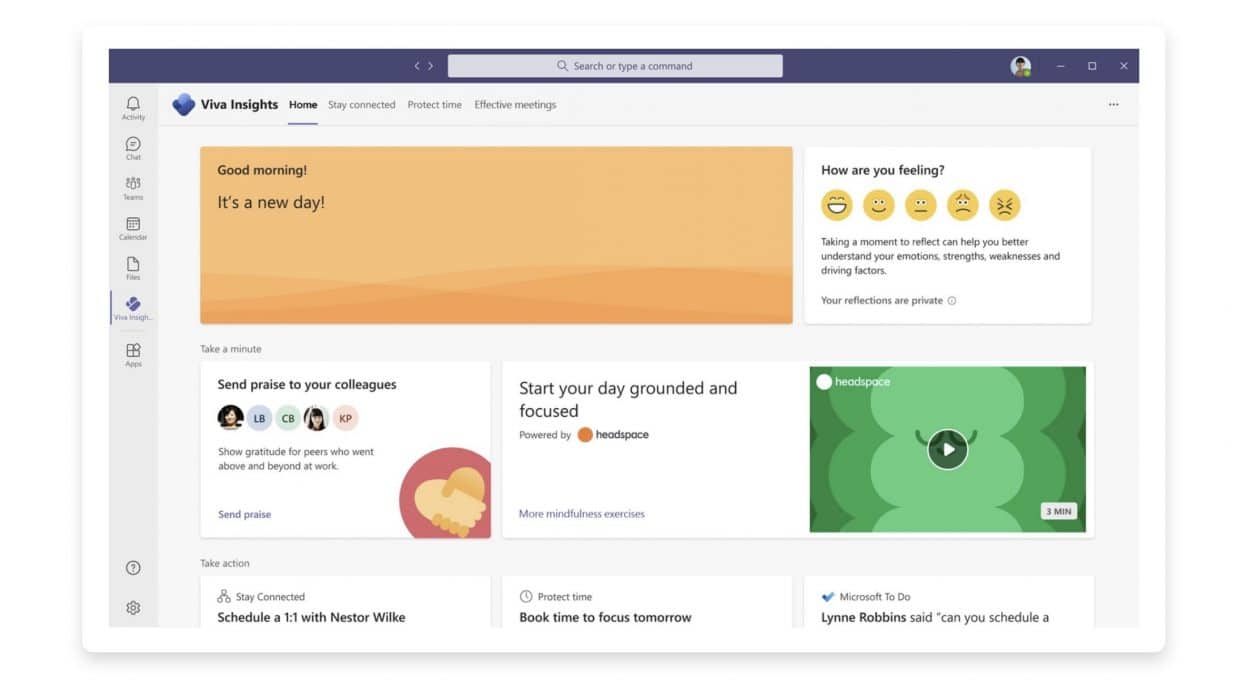 Viva Insights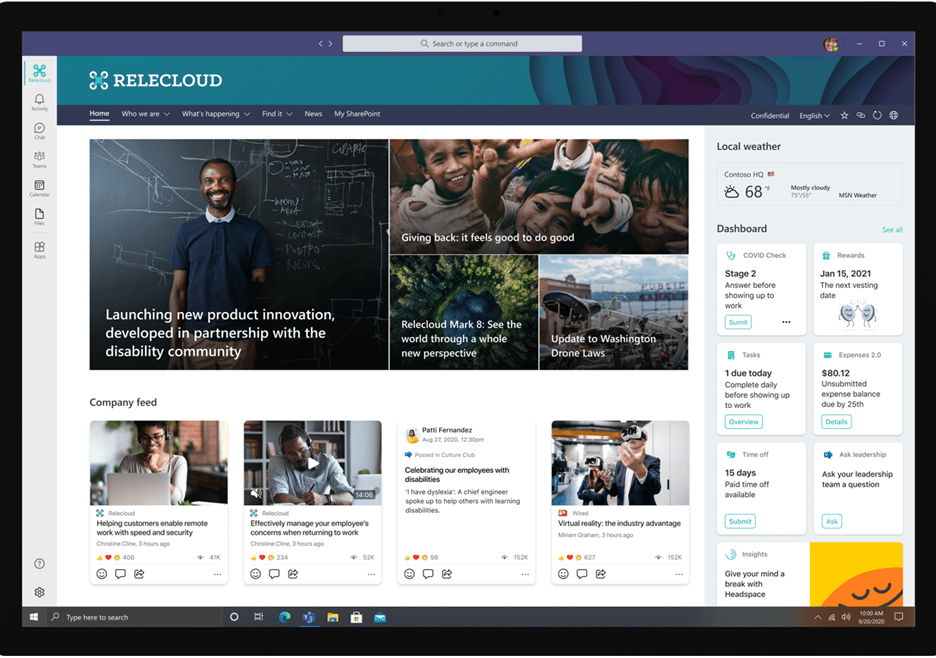 Viva Connections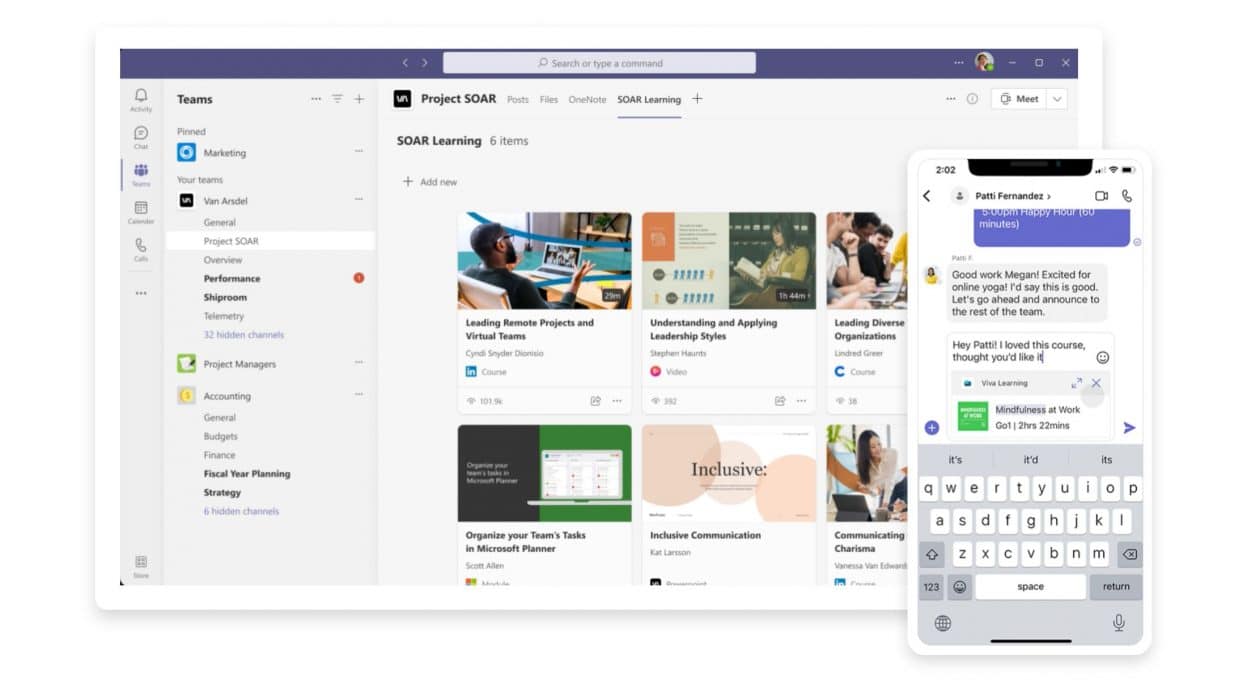 Viva Learning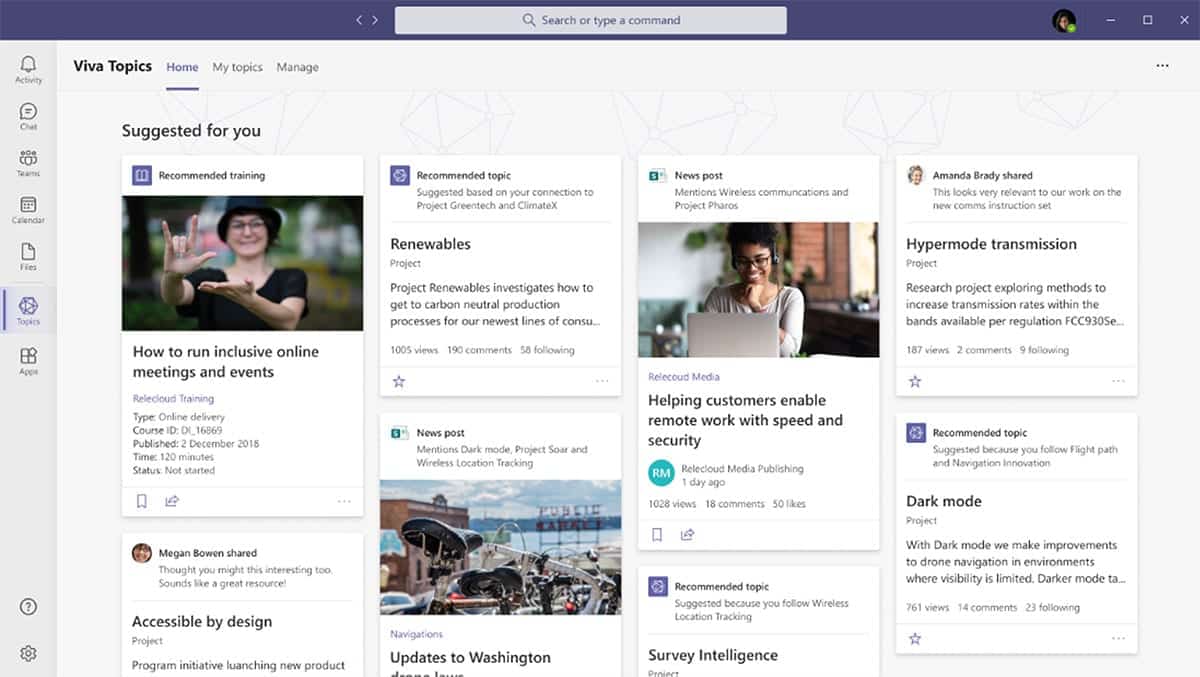 Viva Topics
Why choose Prodware?
Prodware Group, founded in 1989, is a creator and integrator of industry and role-based solutions. Prodware is Microsoft's leading partner in the EMEA region offering a comprehensive value proposition around business applications that combines consulting services, implementation services and managed services on an international scale.
"We help our customers step into the future by building the business processes of tomorrow".
Talk to us about how leading EX technology and best practice processes can support you to make the right decisions, support your people, and empower management teams.
Have a project? Let's talk!