Corporate Social and Environmental Responsibility
CSR at the Heart of Prodware's Values
This strategy has led the Group to continuously rethink and reinvent itself embarking on a long-term path toward stability, serving its customers and all the stakeholders of the company.

The Group's CSR approach naturally reflects these values and the vision of the company.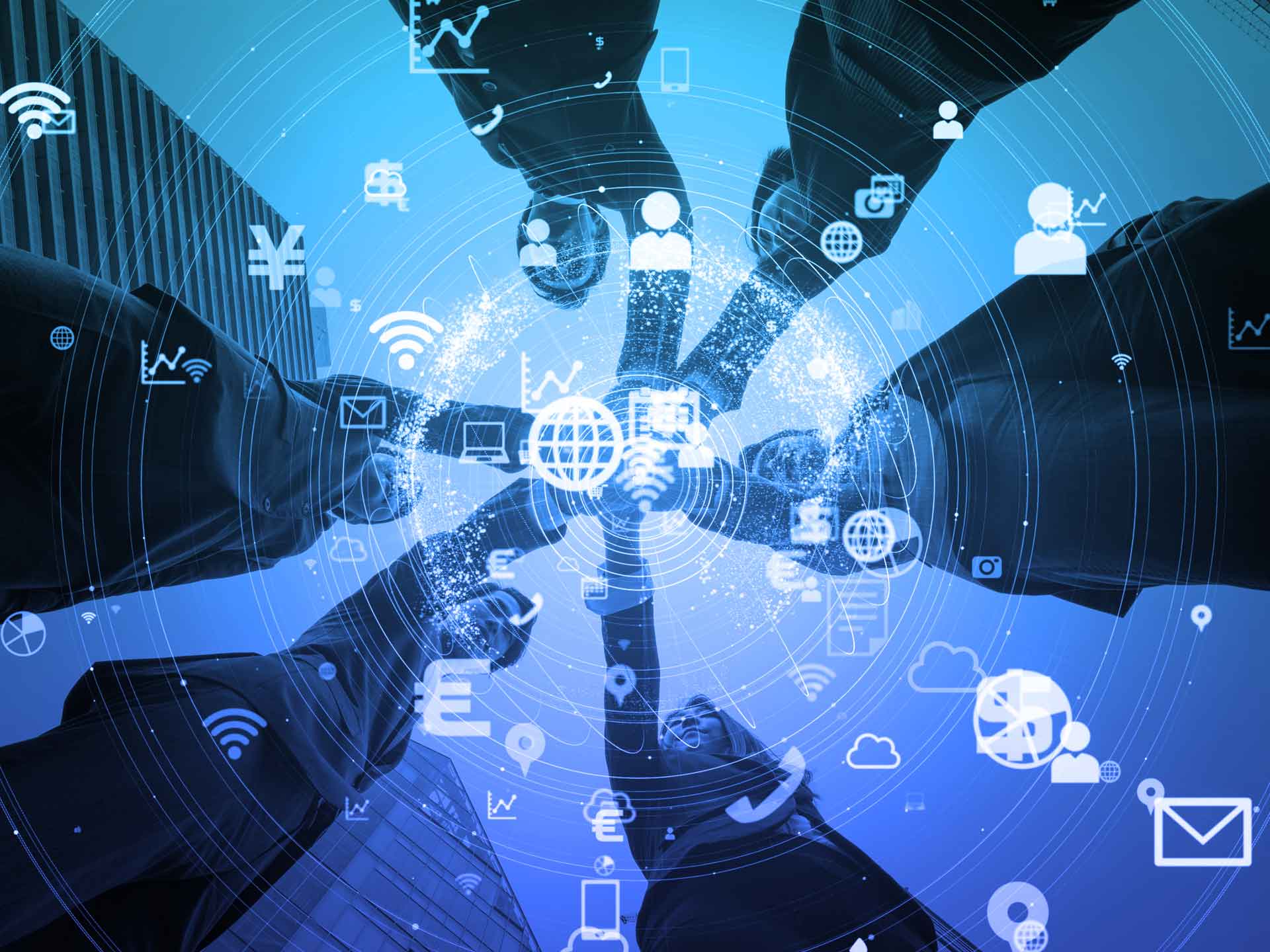 Our Commitment
The Group's long standing commitment actually dates back to 2008 and became manifest in 2009 with the signing of the United Nations Global Compact. This initiative became deeply ingrained in our company culture while also being reinforced by the appreciation of some important challenges, especially those issues relating to the environment.

In 2019, Prodware published its first extra-financial report and identified the most relevant and effective indicators, with reference to the United Nations' Sustainable Development Goals for companies, for sustainable and profitable growth.
Figures from our 2019 Extra-Financial Performance Statement:
Prodware's CSR strategy revolves around the following axes:
Developing human capital
The men and women who make up the Group's workforce are Prodware's most valuable asset. They are the driving force of the business and the best ambassadors of the Group.
Prodware has built and consolidated over time an ambitious HR policy aiming to:
Attract the best talent in an ever more competitive and open economy
Foster and promote gender balance, skill development and workplace wellness through multiple employee engagement initiatives
Foster talent retention
Excellence in delivering technological expertise and state-of-the-art innovation to our customers
Prodware has committed to being the partner of choice in meeting the needs and challenges of its customers with its differentiating offering combining business savvy and technological expertise.
The Group endeavours to deliver practical and innovative solutions that cater to its customers' industry-specific demands. Its Innovation and Business Solutions Division, with its proven project governance methodology, is tasked with deploying this strategy.
A corporate citizenship initiative contributing to minimizing the negative impacts on the environment
Prodware is a major economic player and remains steadfast in its commitment to ensure sustainable development goals and ethical business practices. Prodware is determined to forge ahead with its efforts resulting in environmental benefits in a structured, pragmatic approach commensurate with its abilities but in line with its core values.
Social Responsibility and Environmental Management documents