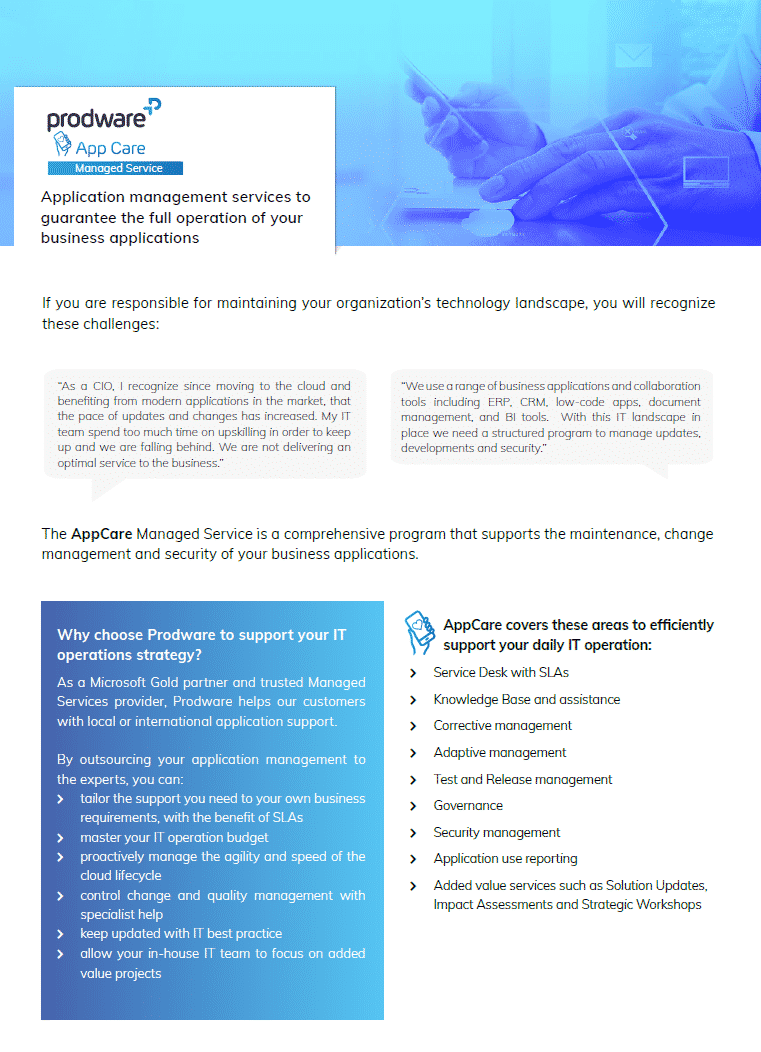 Comprehensive and value-add Application Managed Services to ensure the smooth running of modern IT operations
For those forward-thinking organizations who move to the cloud, the benefit from using modern applications means that the pace of updates and changes has increased. Your IT team may be spending too much time on upskilling in order to keep up and as a result falling behind the curve. The primary goal of an IT operation is to deliver an optimal service to the organization, so this is a real business risk.

The AppCare Managed Service is a comprehensive program that supports the maintenance, change management and security of your business applications.