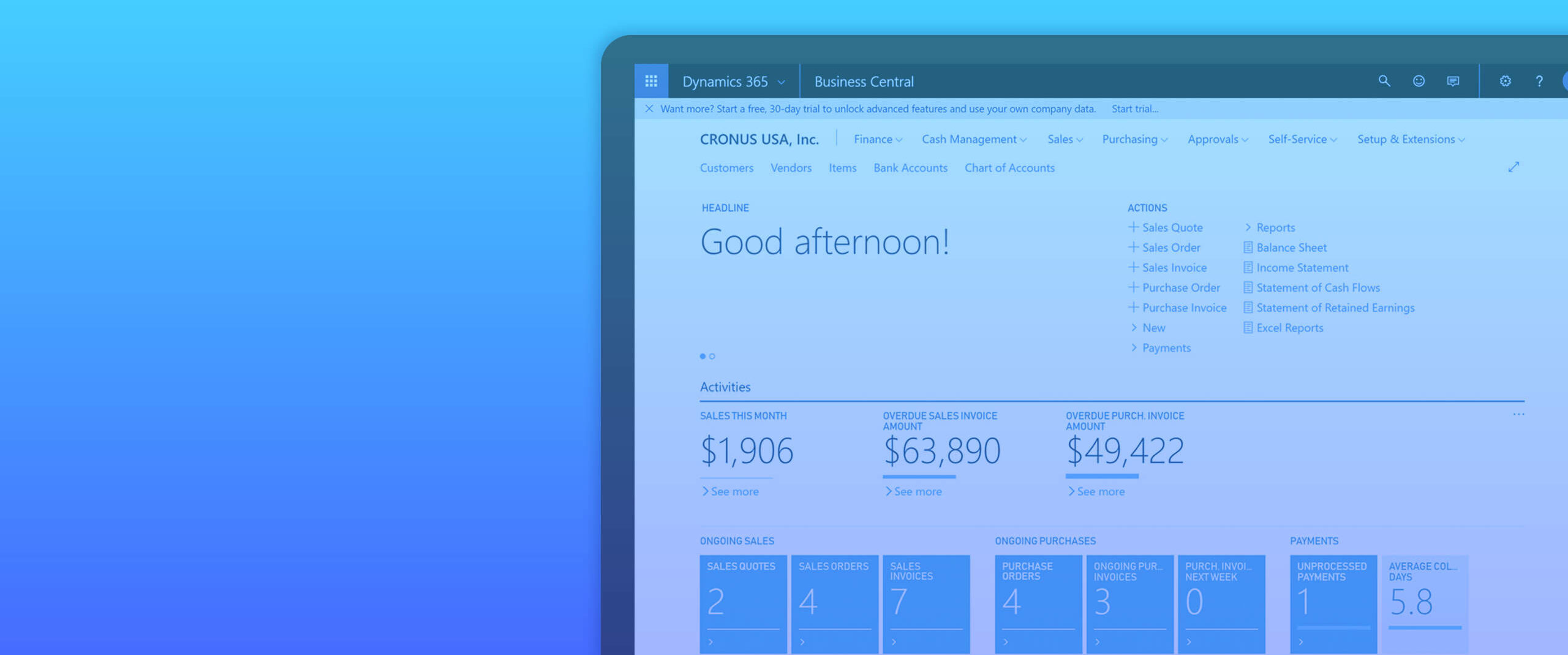 Microsoft Business Central
Develop your business with a single solution
Microsoft Dynamics 365 Business Central solution is an intuitive all-in-one business management solution. You will be able to make more informed decisions with Microsoft Business Central as it connects data across accounting, sales, purchasing, inventory and operations streamlining your processes while improving your customer interactions.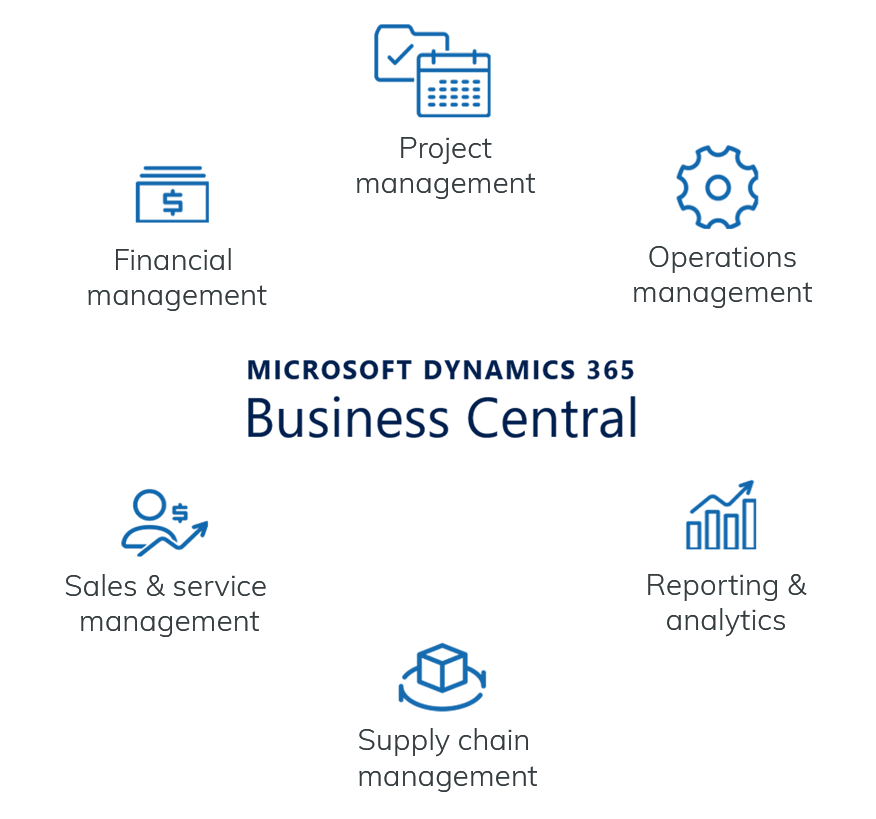 BENEFITS – MICROSOFT DYNAMICS 365 BUSINESS CENTRAL
IMPROVE FINANCIAL MANAGEMENT
With connected data from reports, charts, and Microsoft Power BI dashboards across finance and accounting, sales, purchasing, and inventory your business is proactive about financial health.
OPTIMIZE YOUR SUPPLY CHAIN
Achieve a complete view across operations, purchasing, manufacturing, stock, and warehouse management.
BEST PRACTICE IN SALES AND SERVICE
Provide your sales team with the modern tools they need to manage their pipeline and get a connected view of customers and service operations, wherever they are. Integration with Office 365 means their daily work is optimized and the sales process can be managed within Outlook.
BOOST PROJECT DELIVERY
Plan and monitor your projects with real-time metrics on resources, profitability, tasks, and progress.
CAPABILITIES – MICROSOFT DYNAMICS 365 BUSINESS CENTRAL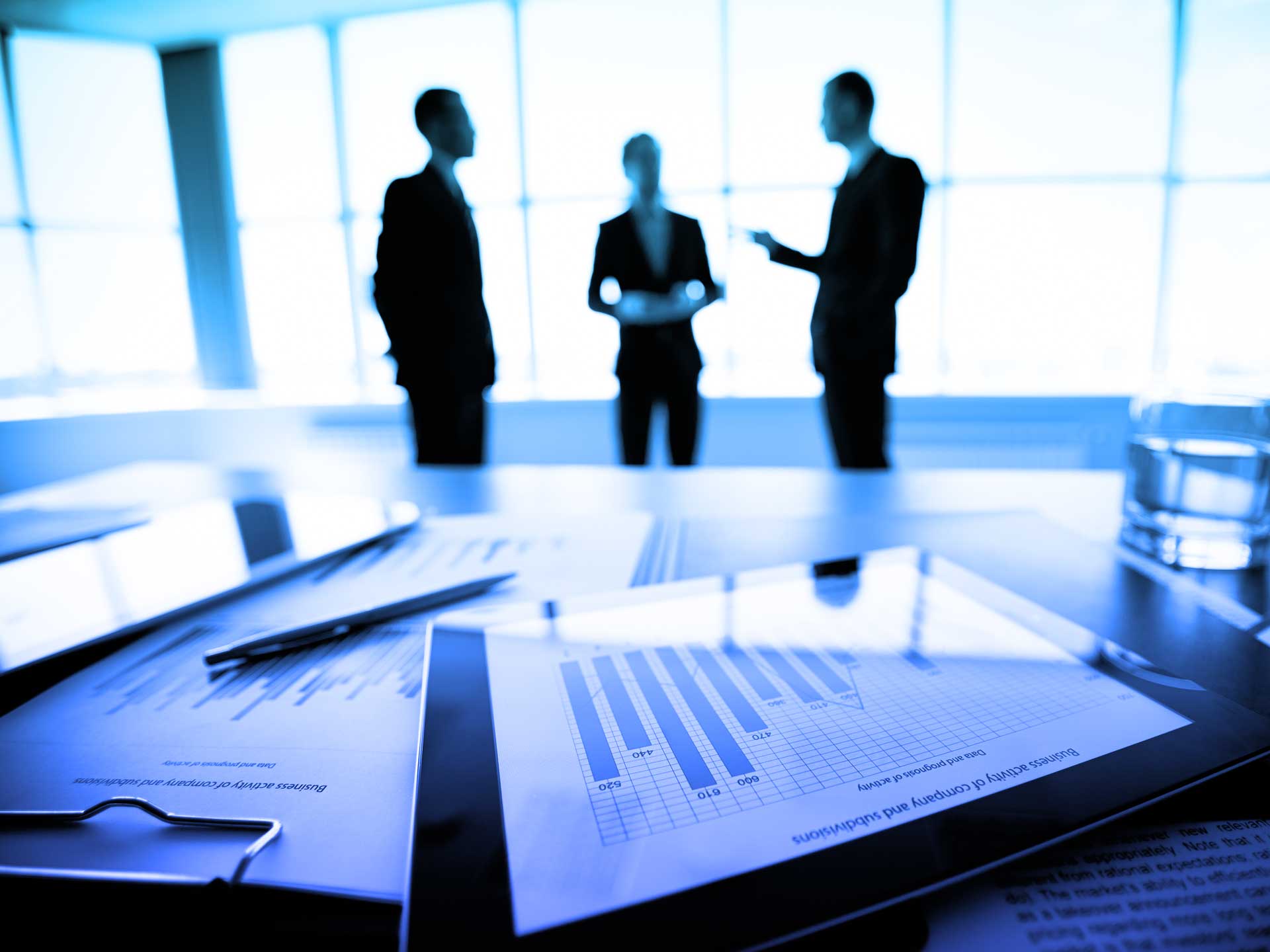 Increase financial visibility
Real time analysis through built-in Excel, or Power BI reports. Use unlimited dimensions for your data to identify patterns and trends.
Accelerate financial closing and reporting by using the integrated accounts receivable and payable capabilities and streamline the approvals process with workflows.
Track financial performance with custom general ledger (G/L) and account schedules reporting.
Evaluate cost, revenue, or profit reporting with cost accounting functionality.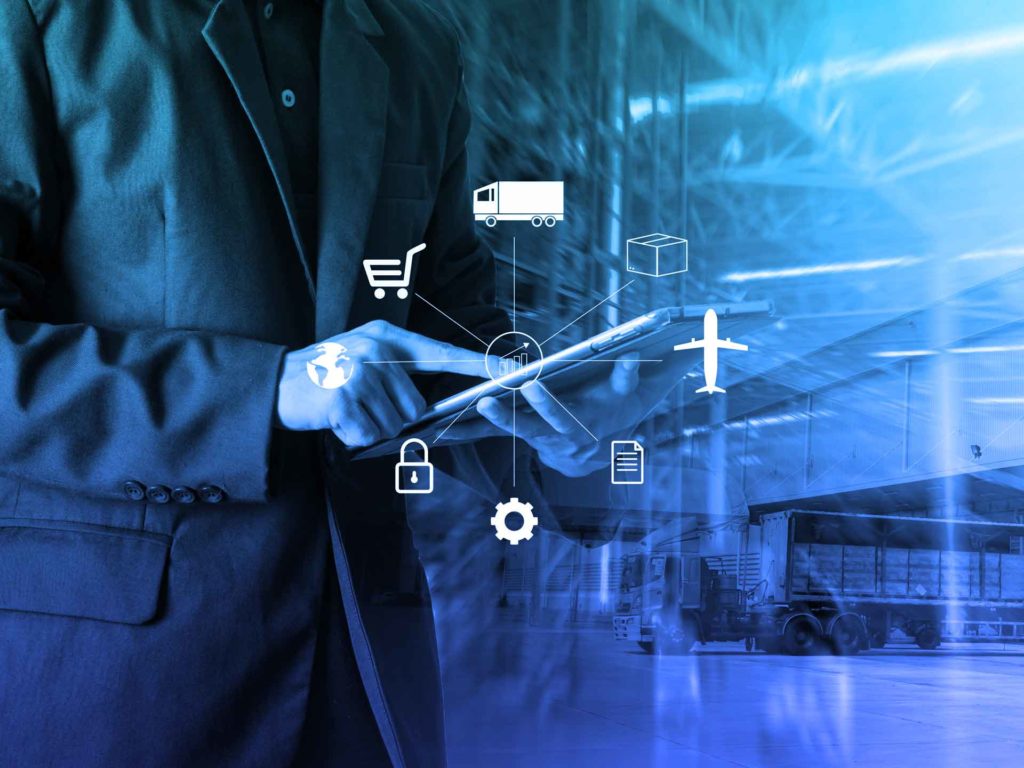 Automate your supply chain
Predict the optimal time to replenish stock with built-in intelligence. Use sales forecasts and expected stock-outs to automatically create purchase orders.
Maintain the right amount of inventory by automatically calculating stock levels, lead times, and reorder points. When requested items are out of stock, automatically suggest replacements. Freely move items between locations, and control the quantity on hand using cycling counting.
Register potential suppliers, send inquiries, and convert the best offers to orders. Configure required approvers to help ensure compliance with internal and external policies.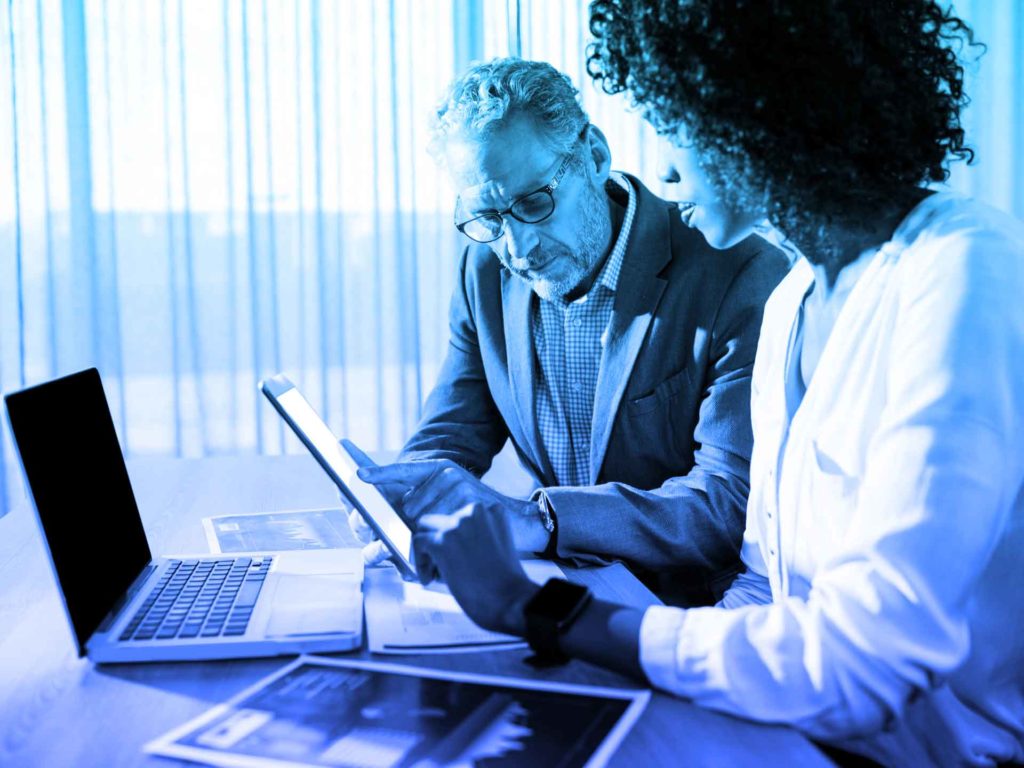 Boost sales and improve service
Prioritize sales leads based on revenue potential. Keep track of all customer interactions and get guidance on best upsell, cross-sell, and renewal opportunities throughout your sales cycle.
Optimize revenue and address customers' needs, with flexible pricing and discount structures for individual customers and customer groups.
Keep an overview of agreements with sales order and blanket sales order processes.
Quickly give customers details about prices, discounts, delivery dates, product availability, and fulfillment status.
Address customer returns with sales return order management, including credit notes, repairs, or replacements.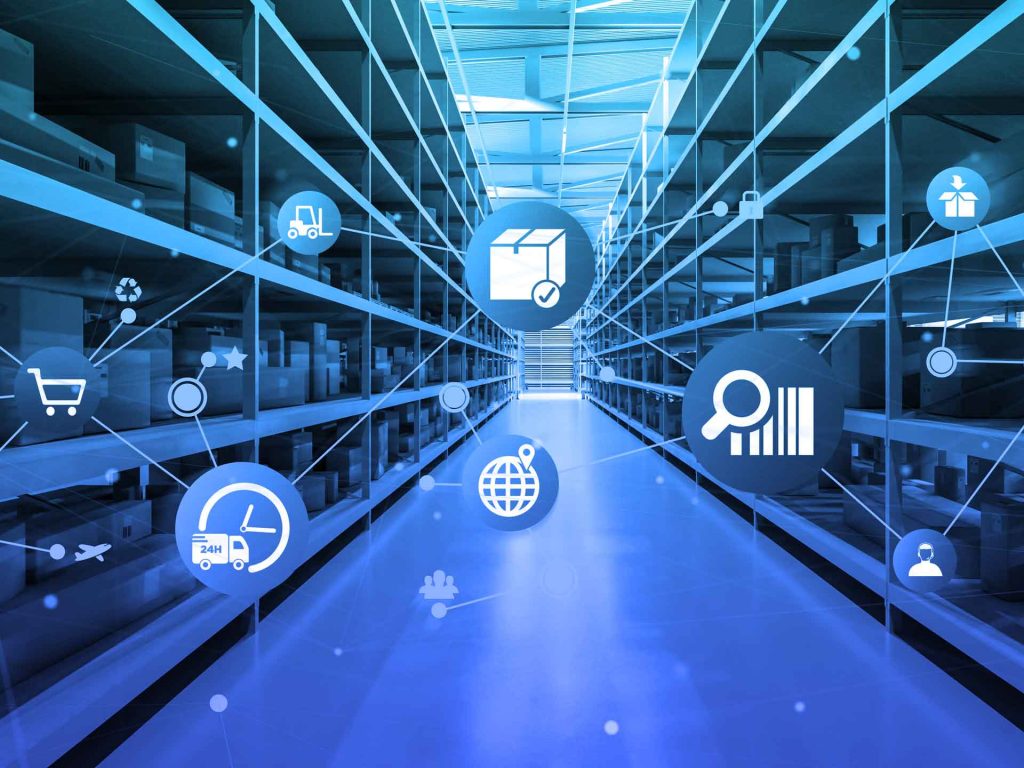 Efficient warehouse management
Reflect your warehouse layout including racks and shelves within Business Central to optimize storage.
Business Central's real time on each item's zone, bin and quantity leads to better order fulfilment for customers.
Follow best practice with templated receiving and storage based on type, size, and bin capacity.
Business Central will recommend best places to move goods to optimize space and picking. Speed up shipments and reduce friction caused by cross-docking.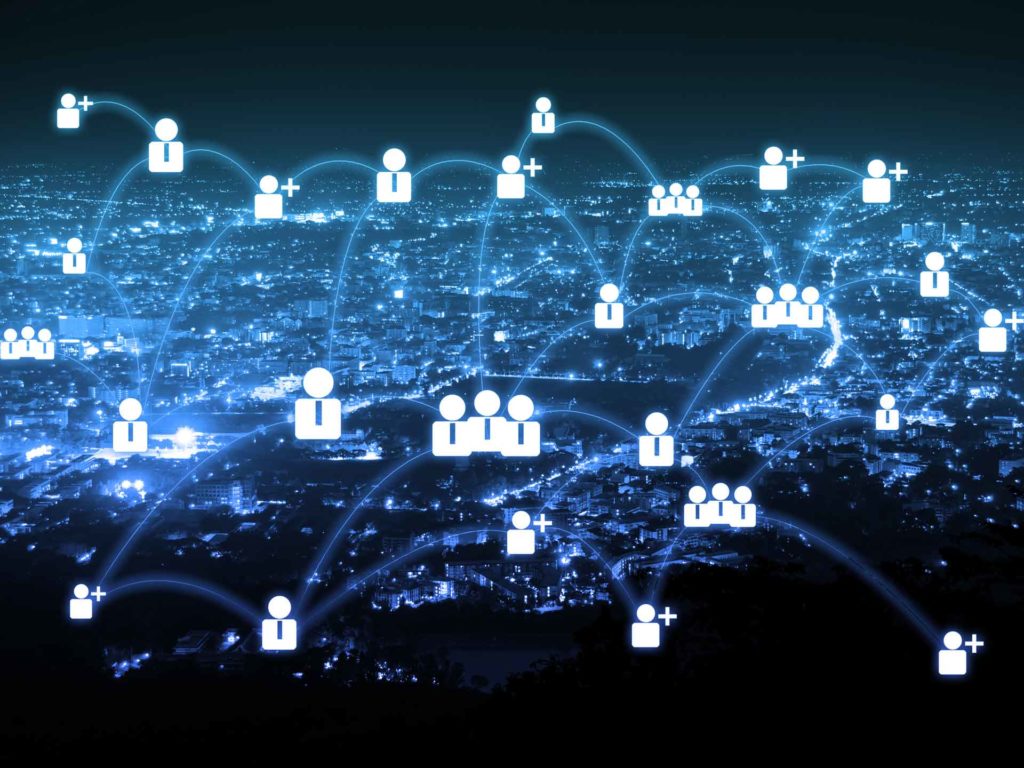 On time project delivery
Create, manage, and track customer projects using timesheets and advanced job costing and reporting capabilities.
Develop and modify budgets to ensure project profitability. Manage resource levels by planning capacity and sales.
Track customer invoicing against planned or actual costs on orders and quotes.
Make effective decisions using real-time insights on project status, profitability, and resource-usage metrics.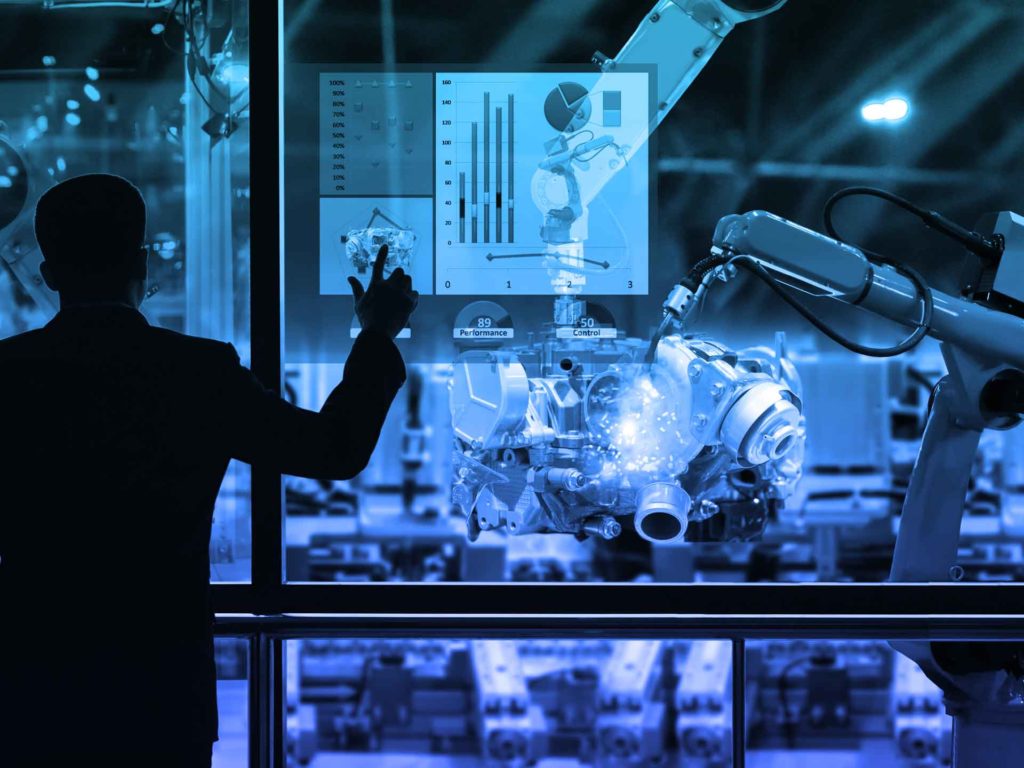 Streamline product management
Specify a list of sellable items, raw materials, subassemblies, or resources as a bill of materials that comprises a finished product or a kit.
Use assembly orders to replenish items to stock. Capture customers' special requirements in a Bill of Materials (BOM), and use it directly from the sales quote and sales order line in your assembly-to-order processes.
Use production orders for more complex processes. Register consumption and output, and manage multiple bills of materials and routes. Reconcile scrap and deviations in consumption and output.
FEATURES – DYNAMICS 365 BUSINESS CENTRAL
What's inside…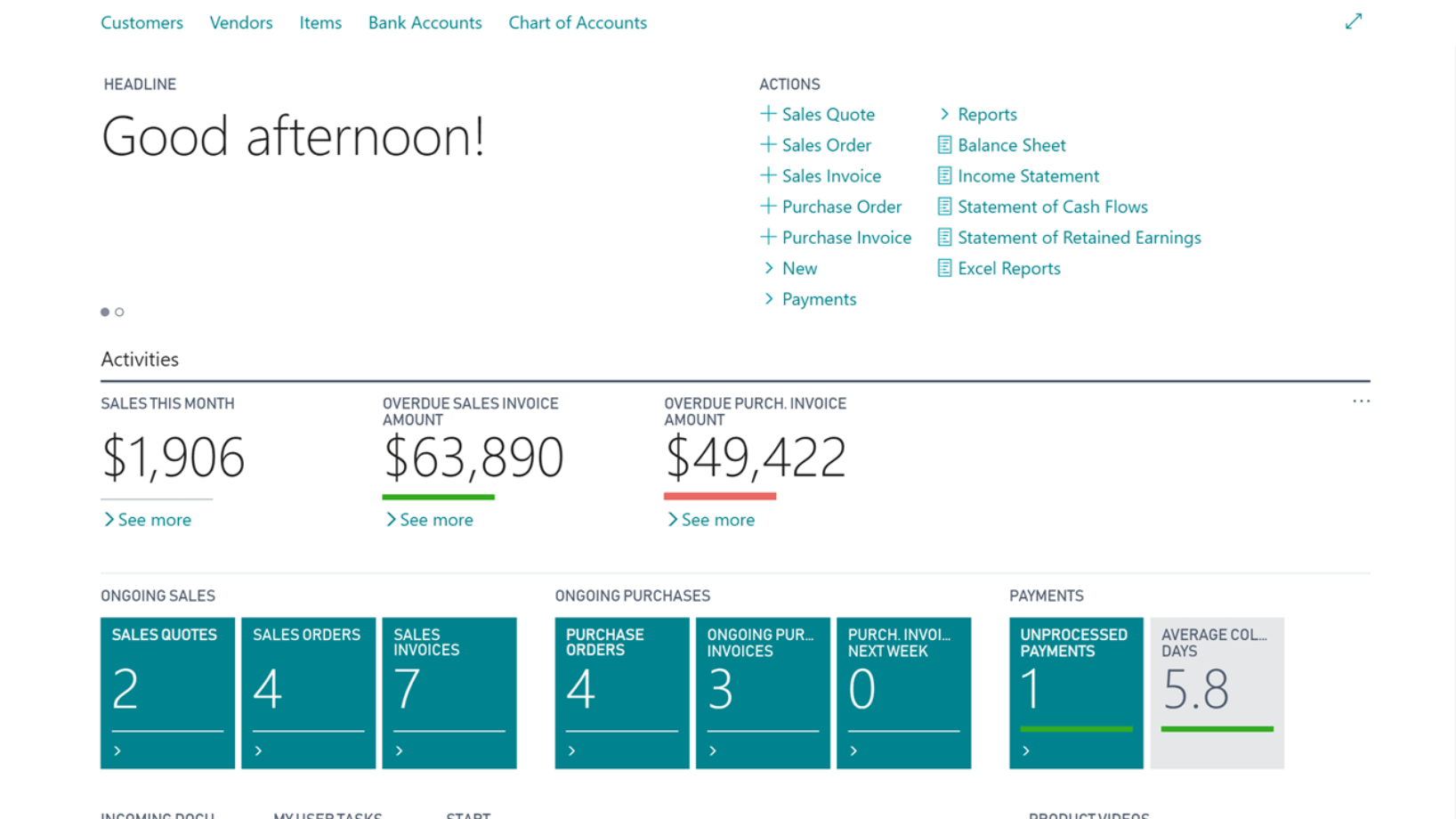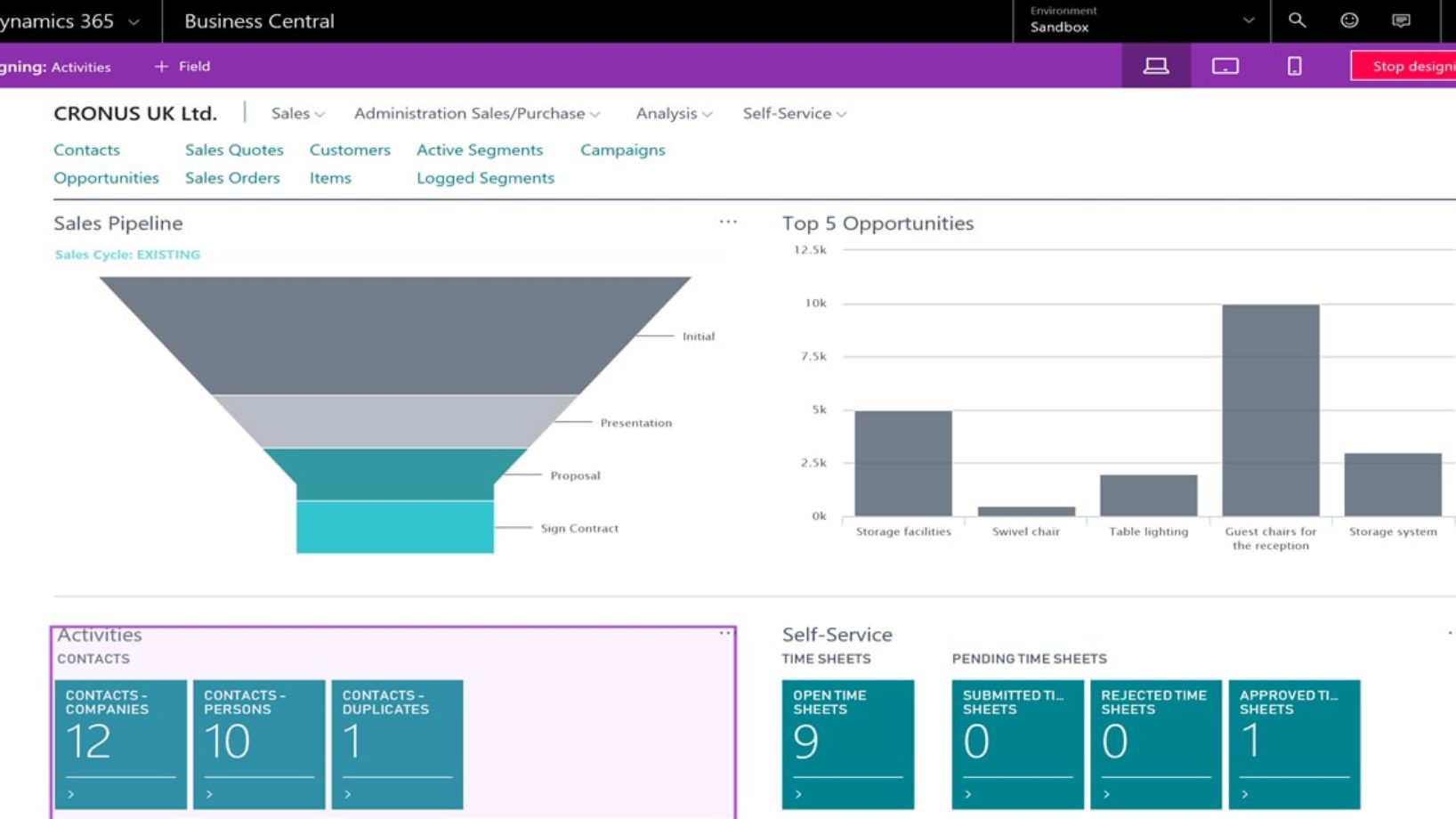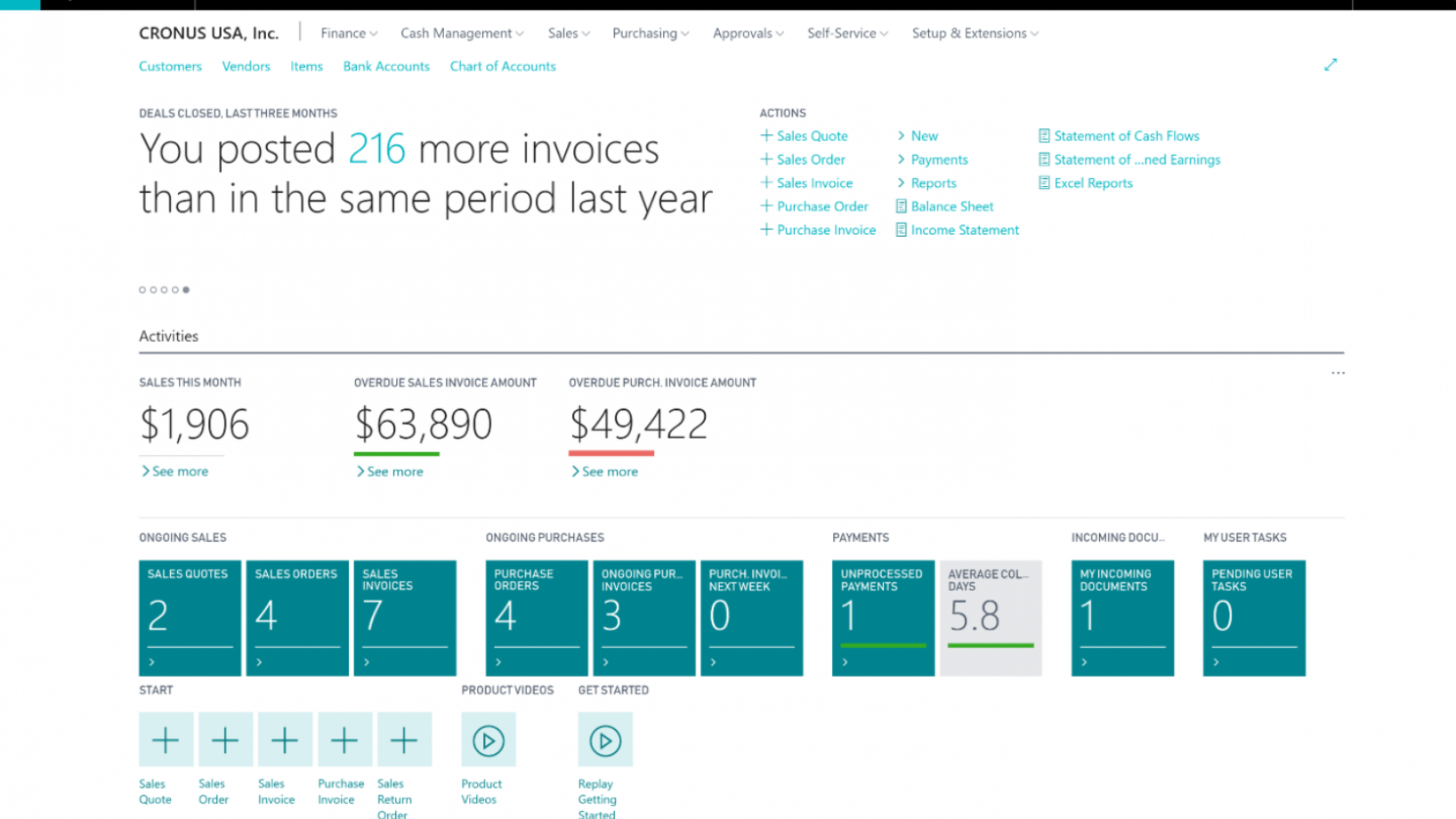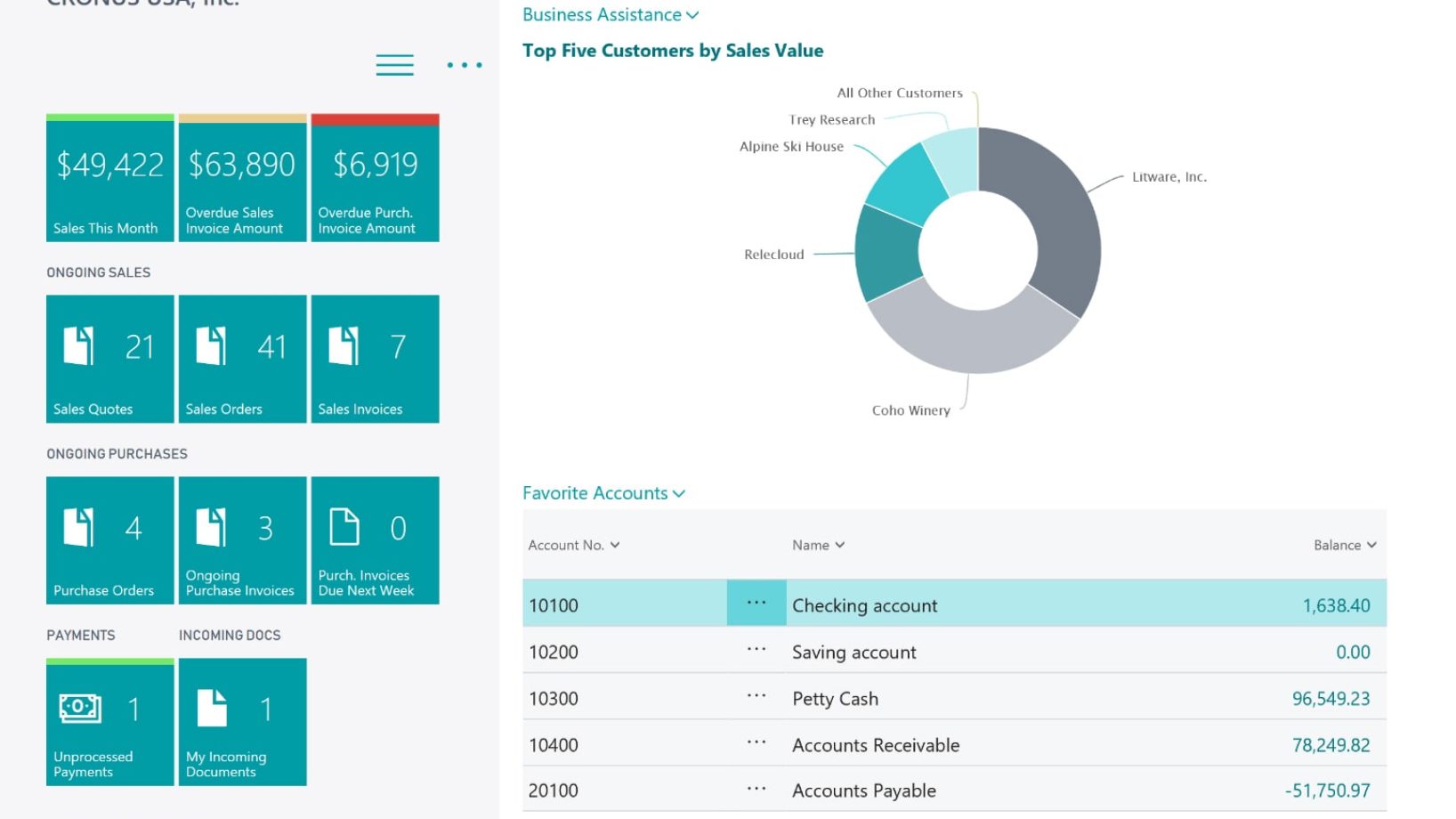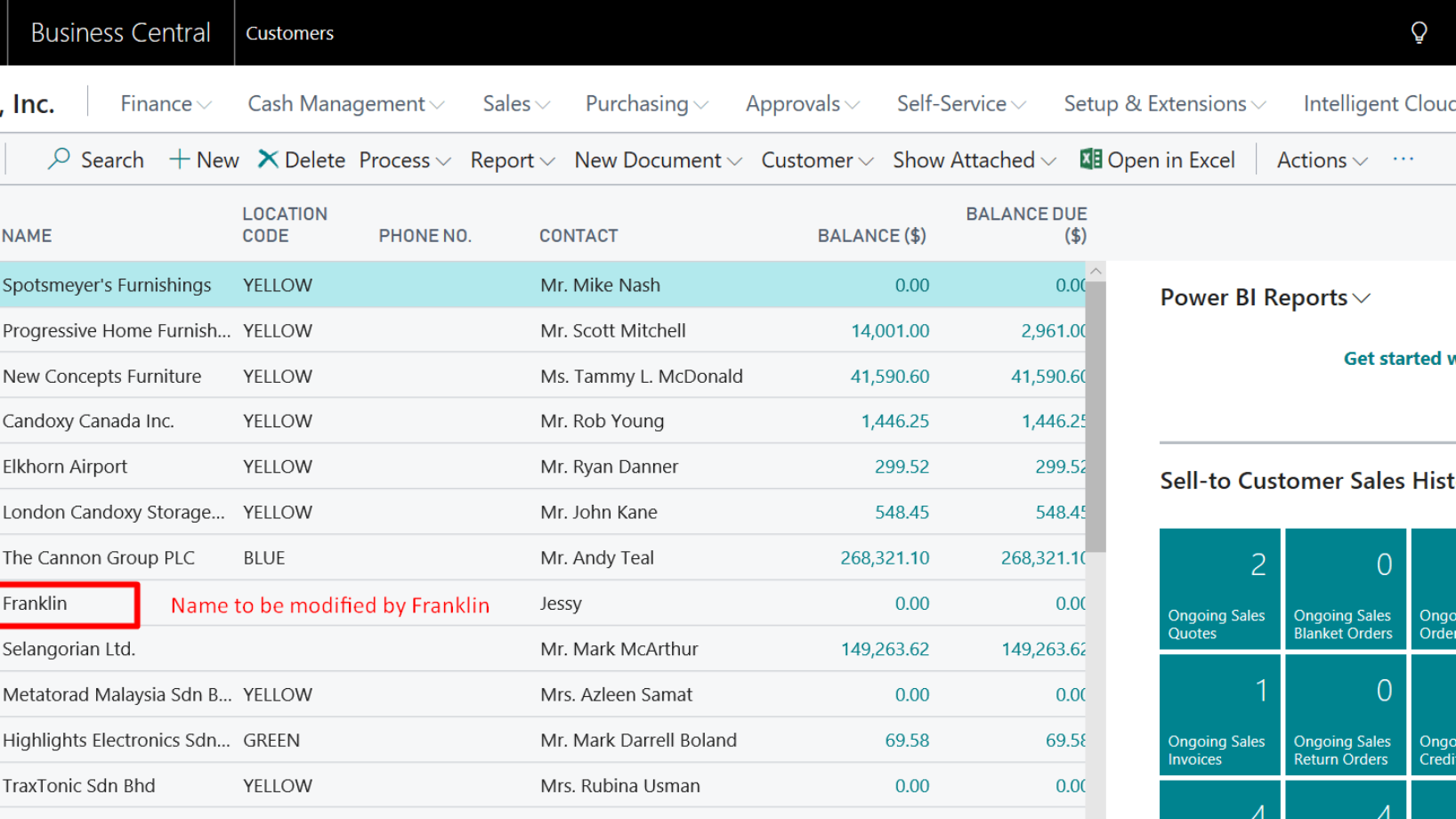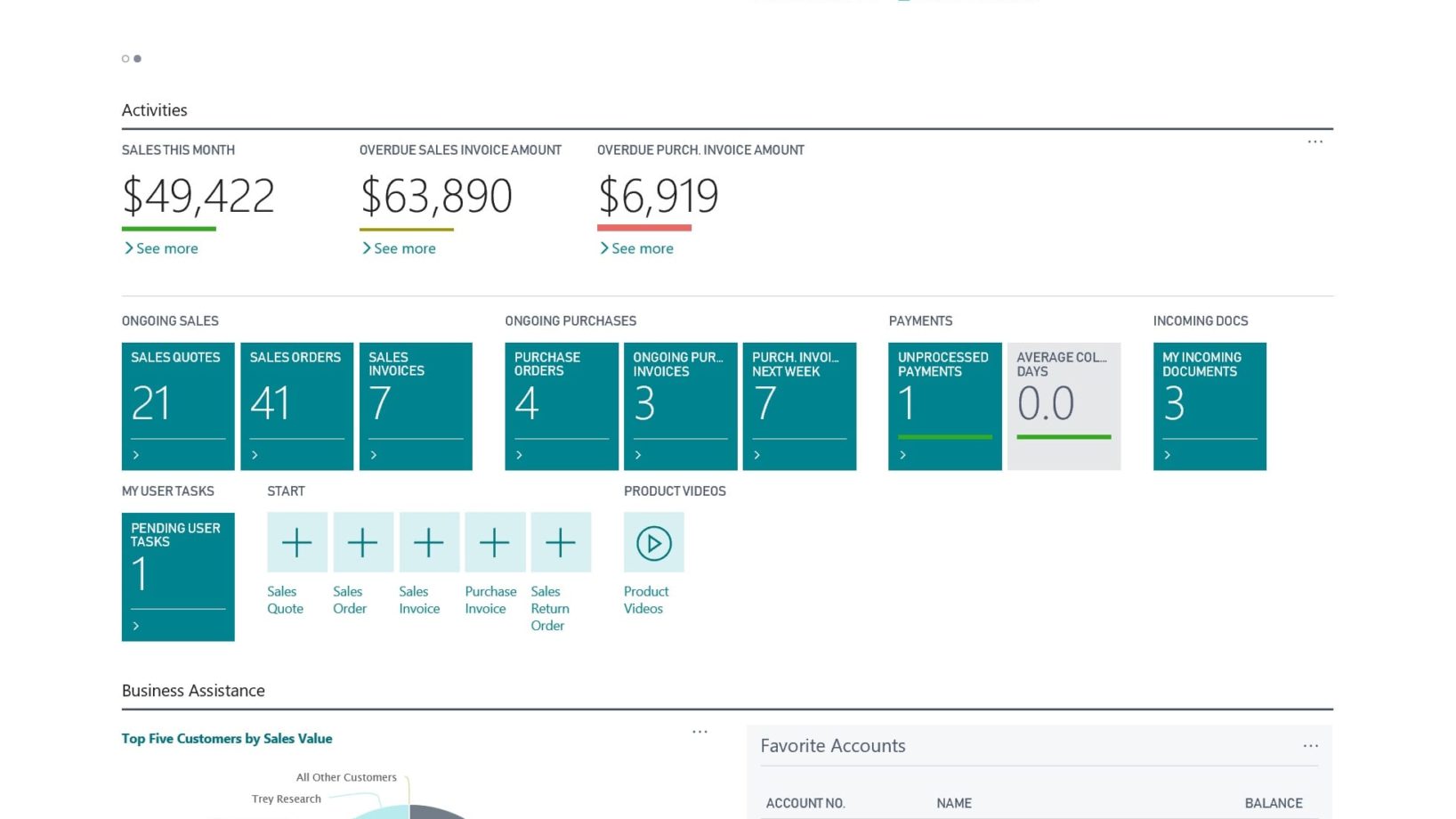 PRODWARE ACCELERATORS
Technical accelerator
Mandatory Fields functionality: Seven areas in Dynamics can be selected and made mandatory fields – customer, vendor, General Ledger account, Items, Resource, Jobs and Fixed Assets.
Free Fields functionality: Organizations need to seek development if they require additional flexibility in adding fields to suit their business processes. With no development needed, the accelerator enables 14 fields to customize item, customer and vendor data which are then propagated to Sales and Purchase documents.
Budget Control accelerator
Organizations need the flexibility to manage their budget not just at Actual with Warnings and Alerts in place prior to budget completion so that business activity can be amended and not stopped in its tracks. The Budget Control accelerator helps by upgrading the Standard Budget vs Actual data in Dynamics 365 Business Central, considering budget journals that are in approved requisitions or orders as well as those in approval process. It also provides an expanded toolkit for finance and purchasing teams (including dashboards per user-type), tunes your budget control to warning OR blocking and additional approvals functionality with the help of workflows.
Quality Management accelerator
Quality Control functionality helps manufacturing and distribution companies measure and manage quality compliance throughout their production and inventory processes. It manages central product specifications, quality orders and shipments.
Complaints Management helps organizations to register and manage complaints from customers, suppliers and employees. They follow best practice with workflows, prioritization, corrective action suggestion, follow-ups and related documentation. The escalation framework for non-conformity procedures helps when internal due process is not followed.

Shipping Management accelerator
Organizations who deal with large volumes of export and import need to differentiate their suppliers and their freight forwarders There are specific requirements in contract management when handling containers and dealing with customs. This accelerator helps by adding further functionality including more supplier types to handle freight forwarders differently, specific contract forms, out-of-the-box reporting to track goods movement, customs information and container contents.

Subscription Management accelerator
Increasingly, commercial models are shifting to a service-led approach, with organizations meeting modern customer demand of subscription-based relationships. This accelerator helps financial teams manage recurring contracts that are invoiced periodically, and within that to have the flexibility of periods (monthly, quarterly, half-yearly, annual etc.) and the subscription amounts charged throughout.

Supplier Tender Management accelerator
The administrative burden of preparing and issuing tender responses can be heavy. This accelerator helps to simplify and align vendor sales tender processes in Dynamics 365 Business Central; document management has been improved, management can see the tender statuses in real-time and ensure terms and conditions are aligned, and the quote to cash process is streamlined overall.

Demand Forecasting for Business Central
The Demand Forecasting solution is an AI suite built for Microsoft Dynamics 365 Business Central, it predicts demand based on historic sales data and other seasonality inputs (e.g. weather) with additional Power BI reporting to help you visualize your business intelligence.
Master Data Sharing accelerator
If you operate within a group of companies and want to update, view and share information across these that relate to customers, suppliers and products it can mean manual repetition of updating data and switching views. The Master Data Sharing accelerator for Microsoft Dynamics 365 Business Central helps keep efficient in information management and visibility, regardless of the complexity of your company structure. It synchronizes master data from a company to sub companies and provides consolidated views of customers, vendors and items.

Distribution for Business Central
Prodware Distribution is an end-to-end vertical solution built around Microsoft Dynamics 365 Business Central, and helps distributors across key areas of their business.
Available as either a Base or Advanced edition, depending on your needs.
Inter Company accelerator
If you have multiple companies in your group which need to manage data across finance, sales, procurement and inventory; standard intercompany processes within Business Central may not be enough. The Inter Company accelerator for Microsoft Dynamics 365 Business Central has additional integration functions across shipments, items and receipts to avoid manual double entry and errors when updating information between companies in the group.

Warehouse Management accelerator
Do your finance, sales and warehouse teams have to make several steps when physical stock is updated for a location code, switch between systems in order to manage SSCC, have to manually update item ledger entries to reflect the change, or not know the number of pallets required for a shipment when putting together a sales order? The Warehouse Management accelerator for Microsoft Dynamics 365 Business Central helps extend existing inventory features and remove the need for double admin and switching between several processes and third-party systems.
Why choose Prodware?
A Microsoft Gold Partner, Prodware has worked within the manufacturing, services and distribution sectors for more than twenty years. In addition to our strong customer base over multiple countries we have developed sector-specific solutions and accelerators to complement Microsoft technology to answer the challenges from the supply chain.
Have a project? Let's talk!