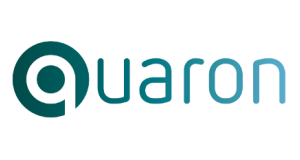 Guest
Olivier Babin, Chief Information Officer
Solution
Microsoft Dynamics NAV, Prodware adjust Chemicals
Quaron, specialized in the distribution of chemical products, has chosen to deploy the Prodware adjust solution integrating with Microsoft Dynamics NAV. Prodware is the leading Microsoft Partner in EMEA for Microsoft Dynamics. Check out the video testimonial.
QUARON, TOWARDS THE CHEMICAL INDUSTRY OF THE FUTURE WITH MICROSOFT DYNAMICS NAV
« Quaron is a leader in the distribution of chemical products. In France, we develop products such as commodities or specialties. We also have a manufacturing activity of hygiene products and disinfectants. Quaron has 7 sites in France, with an annual turnover of around €135 million.s. »
REASONS FOR CHANGE:
«Before considering Microsoft Dynamics NAV we were using a so-called legacy ERP that was hosted on an aging proprietary platform. We knew that in the long run we would have to change, especially since we could not guarantee the sustainability of this platform and ERP.. »
WHY PRODWARE ADJUST CHEMICALS?
"The best aspect for me is the business-specific feature of the solution. Moreover the ERP solution, with its standard functionalities processes all the workflows. The solution is perfectly tailored to our needs and caters to our internal inventory requirements of our chemicals."
WHY CHOOSE PRODWARE ?
"We were introduced to Prodware through a third party. We quickly realized that Prodware was the right partner for us. We were impressed with their methodology and suggested roadmap. Prodware delivered on time and deployed the solution across the 7 sites of the group."
BENEFITS
"Since implementing Microsoft Dynamics NAV, we have been able to optimize our flows and generated gains in productivity. With this solution we can meet the changing demands of our customers.
Have a project? Let's talk!