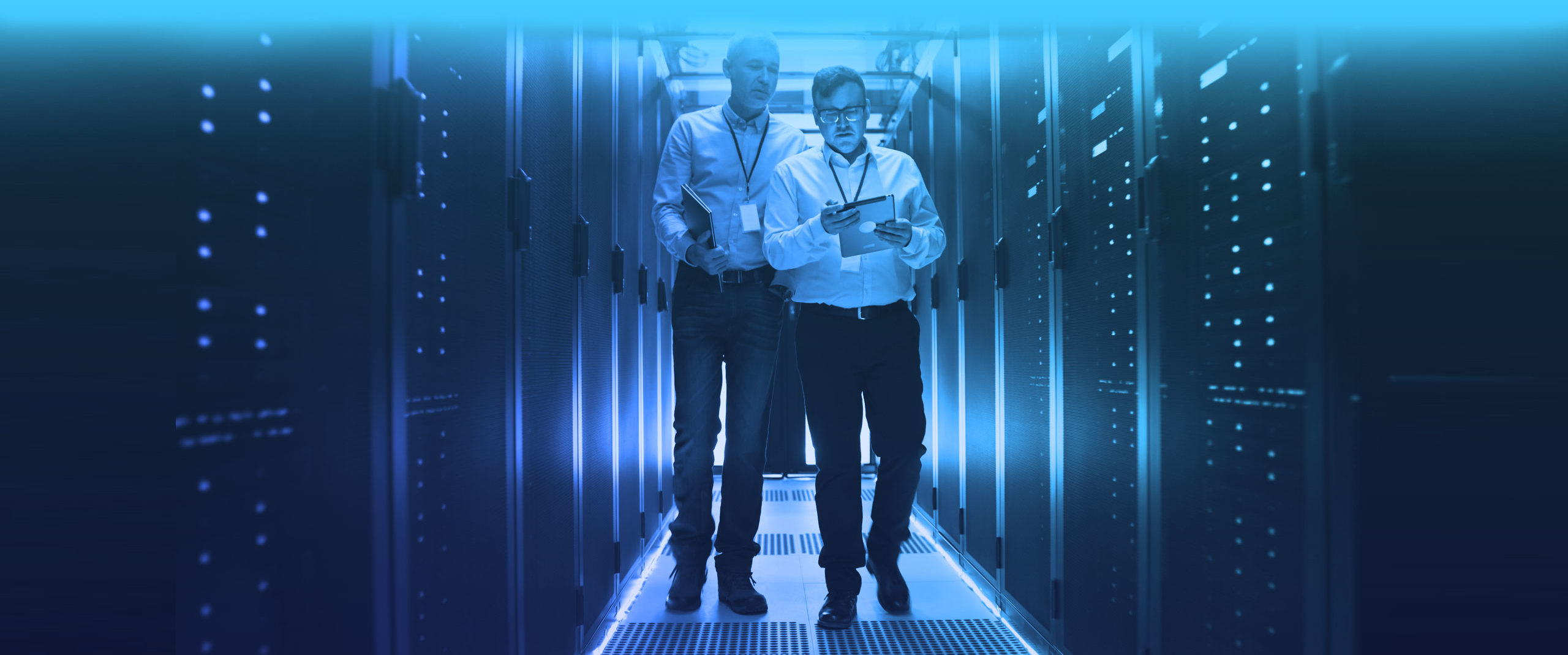 Managed Services
Tools to rationalize your businees
In our modern day economy you need to turn to a trusted business partner who will not only secure your systems and operations but support you through your business transformation. Our new Customer Care department does just that:
Our mission
Whatever the nature, size, industry sector or specific market requirements of your business, Ccare delivers the services that will help you reduce operational risk, boost productivity and harness the digital shift to drive maximized business outcomes.
To provide you with a business continuity plan in case of significant disruptions.
To provide you with consistent updates of new features and releases, tips and best practices supporting your business moving forward.
To enhance the user experience of your users.
Two key areas
Our Customer Care department offers a whole host of ITIL-based software services of centered around 2 main service blocks: App'Care for Business Applications and Tech'Care for Infrastructure services.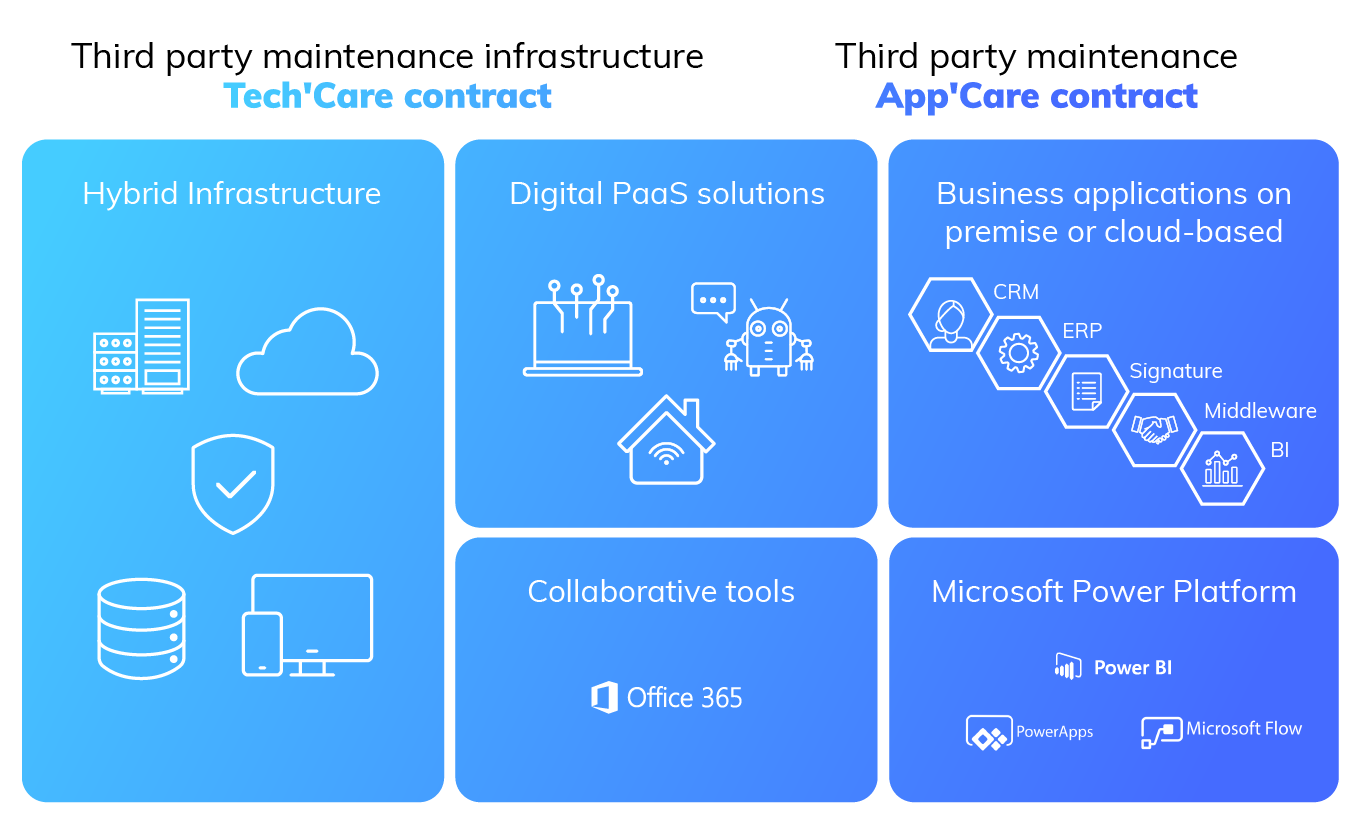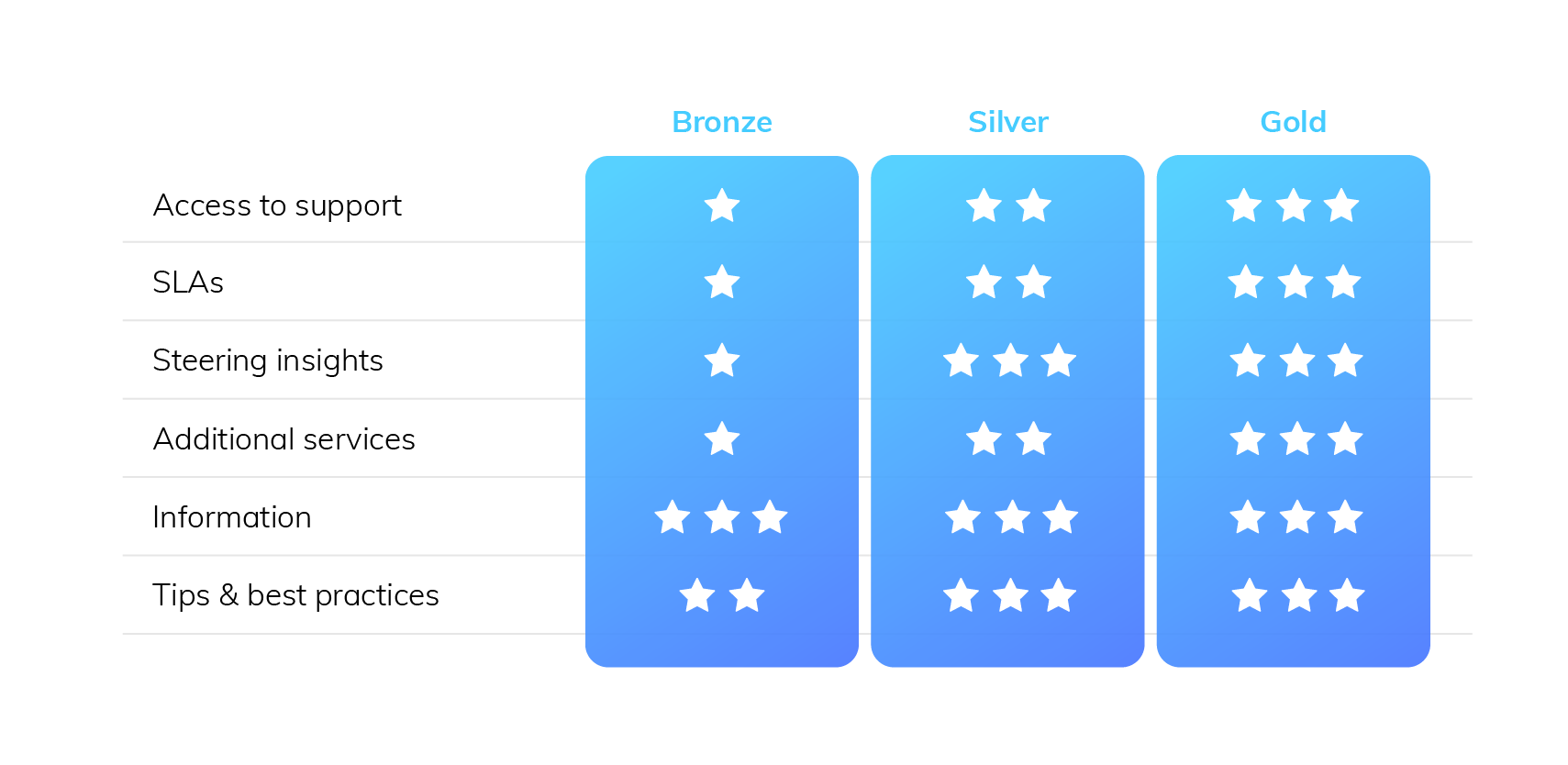 Three service level agreements
Our Bronze, Silver and Gold SLA offerings cater to your overall service demands.
App'Care
The App'Care provides a complete set of services supporting your on-premise or Cloud business applications. It covers the main business applications and peripheral applications (digital, ISV, personalization, localization) and any required customized developments.
Functional support
Corrective maintenance
Upgrade maintenance
Testing
Source code and environment management
Steering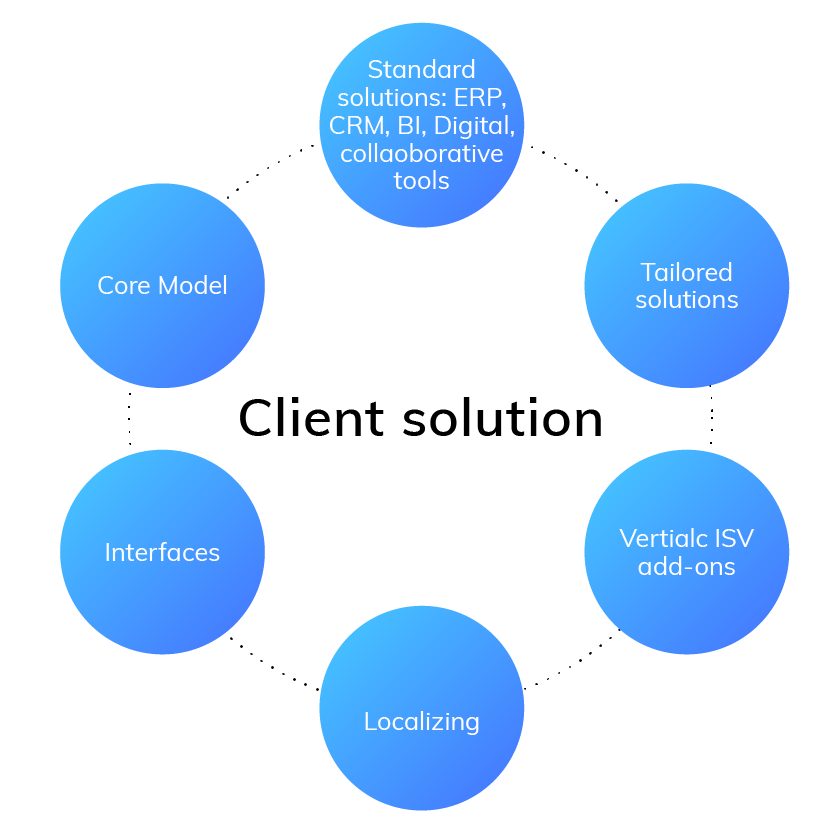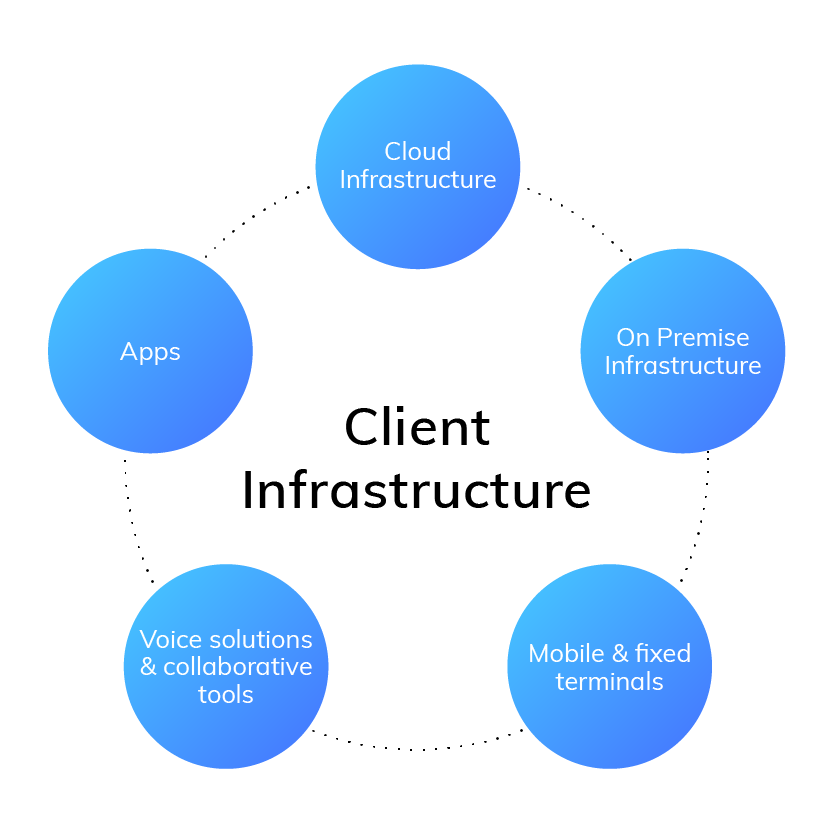 Tech'Care
Tech'Care is an alternative that entrusts Prodware with managing your infrastructure and terminals regardless of your IT configuration – whether your IT is on-premise, in the Cloud or hybrid, Prodware's Tech'Care maintenace contract brings you full coverage and efficiency.
Service desk and Knowledge centre
Incident management (requests and upgrades)
Preventive services and patch management
Supervising
Compliance and security
Business application expertise
Steering
Rationalizing your business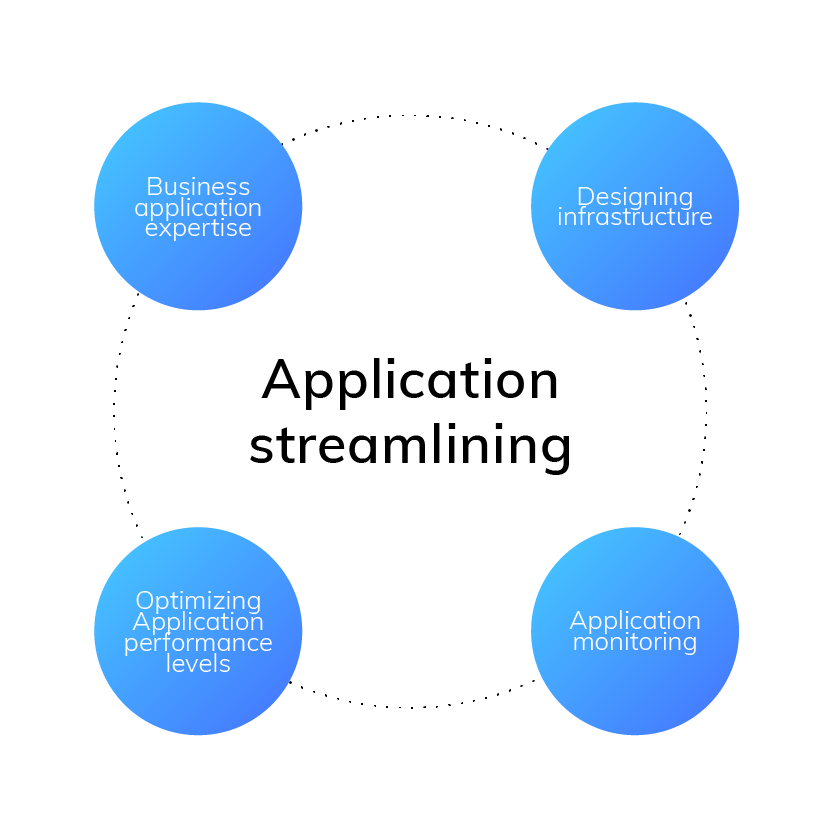 Our infrastructure and Cloud experts, working closely with the application development departments, have honed their skills and expertise on our industry-specific applications such as Microsoft Dynamics, Sage, etc…: – designing infrastructure, application monitoring and performance optimization – this paired with robust tooling allow for advanced and adapted SLAs that meet your requirements.
Our implementation methodology
Our outstanding and efficient implementation process of our Tech'Care and App'Care services
is made possible through this proven 4-step sequential approach:
initialization phase
Definition of scope, processes, action owners, action items and detailed scheduling and planning.
ACQUISITION PHASE
Support resources and means allocated with a dedicated Prodware team.
industrialiZation
Deploying, fine-tuning and enhancing the customer's services as part of our ongoing commitment to Quality of Service.
reversibility
When a customer wishes to change service providers, Prodware handles the transmission of assets, information and any other supporting documents to the customer or third party.
This methodology ensures stellar quality of service we provide to our customers
The key success factors
With our long and proven track record in managed services for SOHOs and SMEs, Prodware makes it a rule to systematically focus on the following areas:
Have a project? Let's talk!