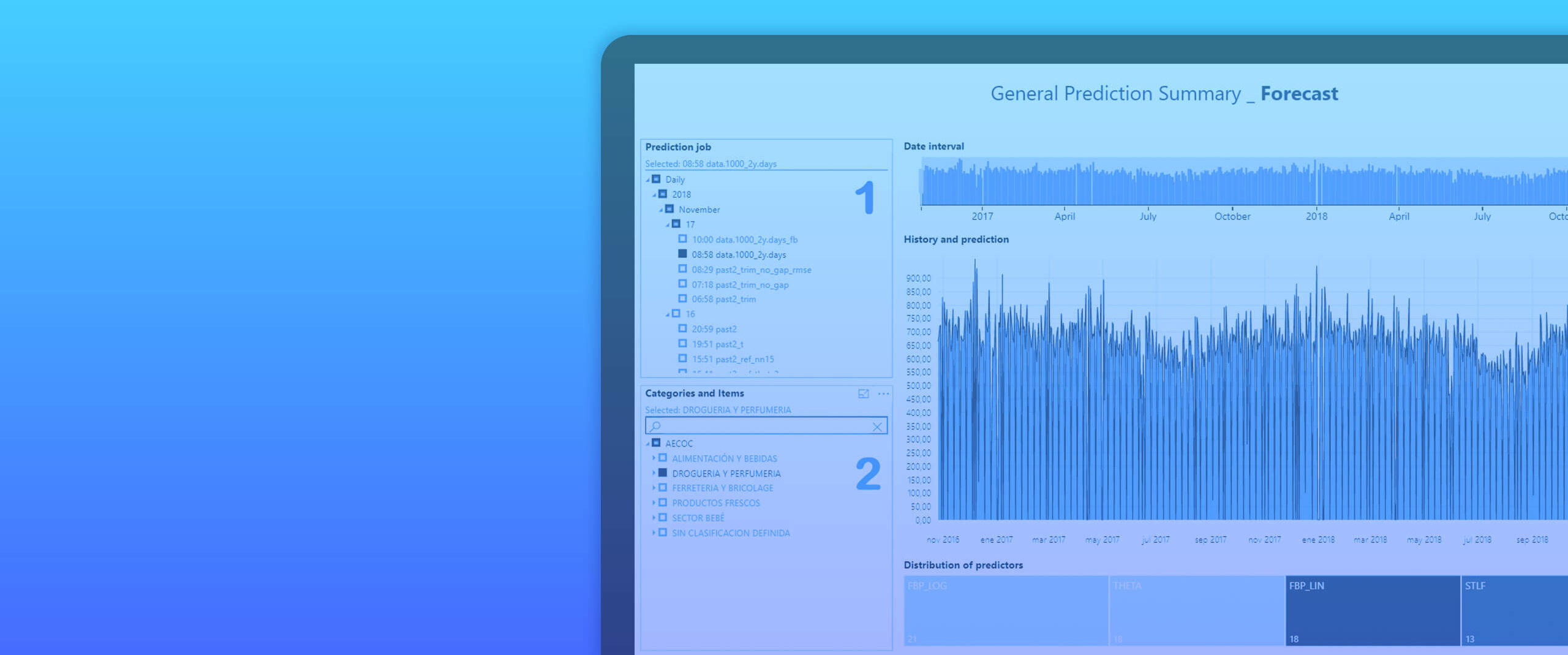 Demand Forecasting
Advanced analytics to predict demand
The Prodware Demand Forecasting solution is what you need to anticipate your customer demands and sales with great accuracy. Thanks to a whole host of tools embedded with artificial intelligence and that interface with your ERP, you will be able to anticipate your customer demands and sales using historical data analysis and Power BI.
BENEFITS – DEMAND FORECASTING
BETTER PROFITABILITY
Cater to "real" demand and stop wasting stock with accurate and precise management of the supply chain.
RELIABLE FORECASTS
The solution factors in past data and reports and uses that information to compare and benchmark against to deliver reliable and realistic forecasts.
ACCURATE PREDICTIONS
The solution has 9 different prediction models that run in parallel with an automatic selection of the most appropriate model.
EASY TO USE
No need to customize your ERP environment. Works with standard export formats.
FlexibilitY
No capacity restrictions, pay-per-user, 100% SAAS.
CAPABILITIES – DEMAND FORECASTING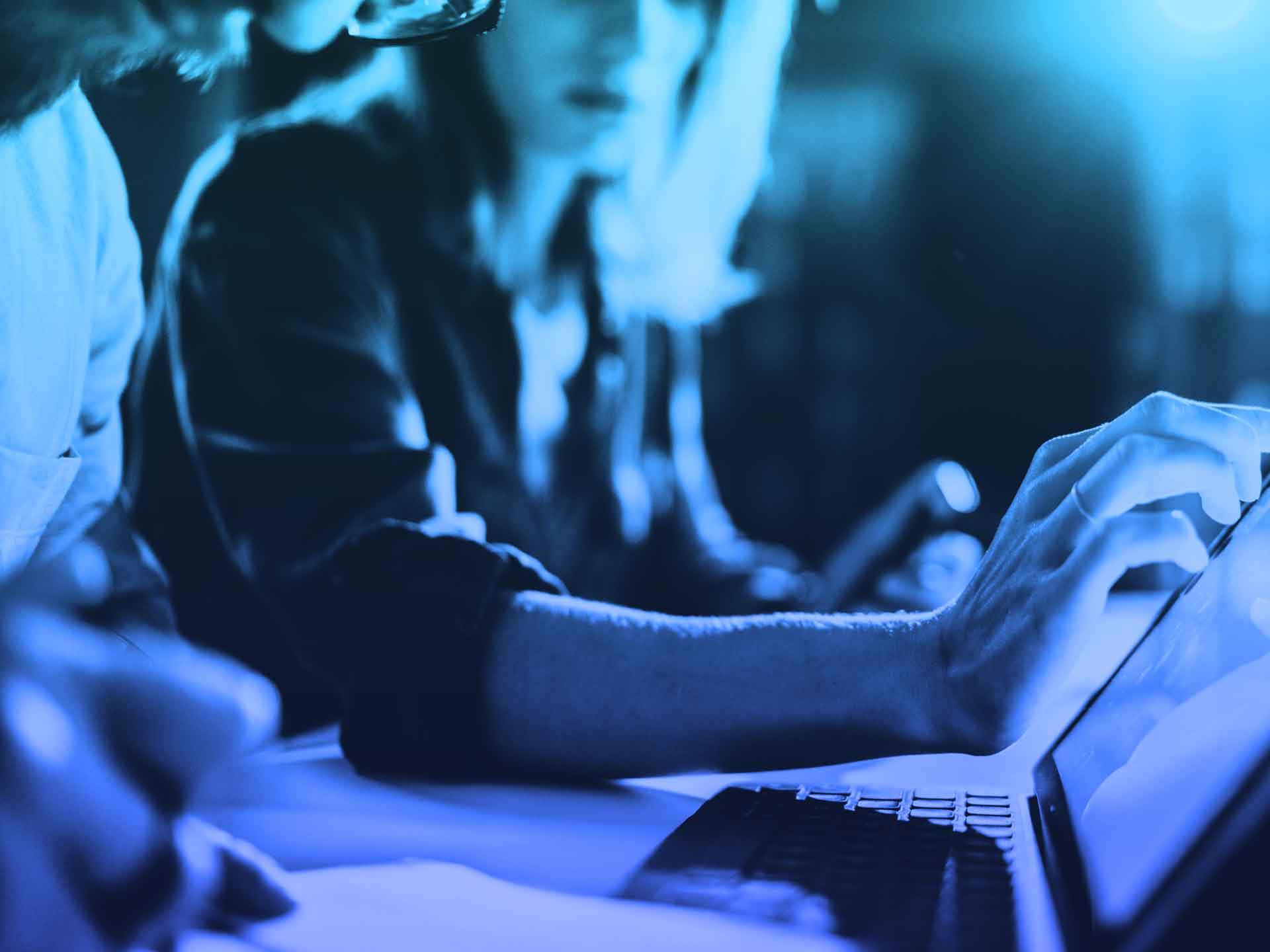 Operational efficiency
The ability to plan ahead for businesses throughout the supply chain is critical in forecasting, but this is often prone to complexity, heavy IT consumption, lack of skills and resources and inaccurate outputs depending on the models or approaches used. Prodware's Demand Forecasting solution is embedded with disruptive technologies that generate accurate and reliable sales forecasts.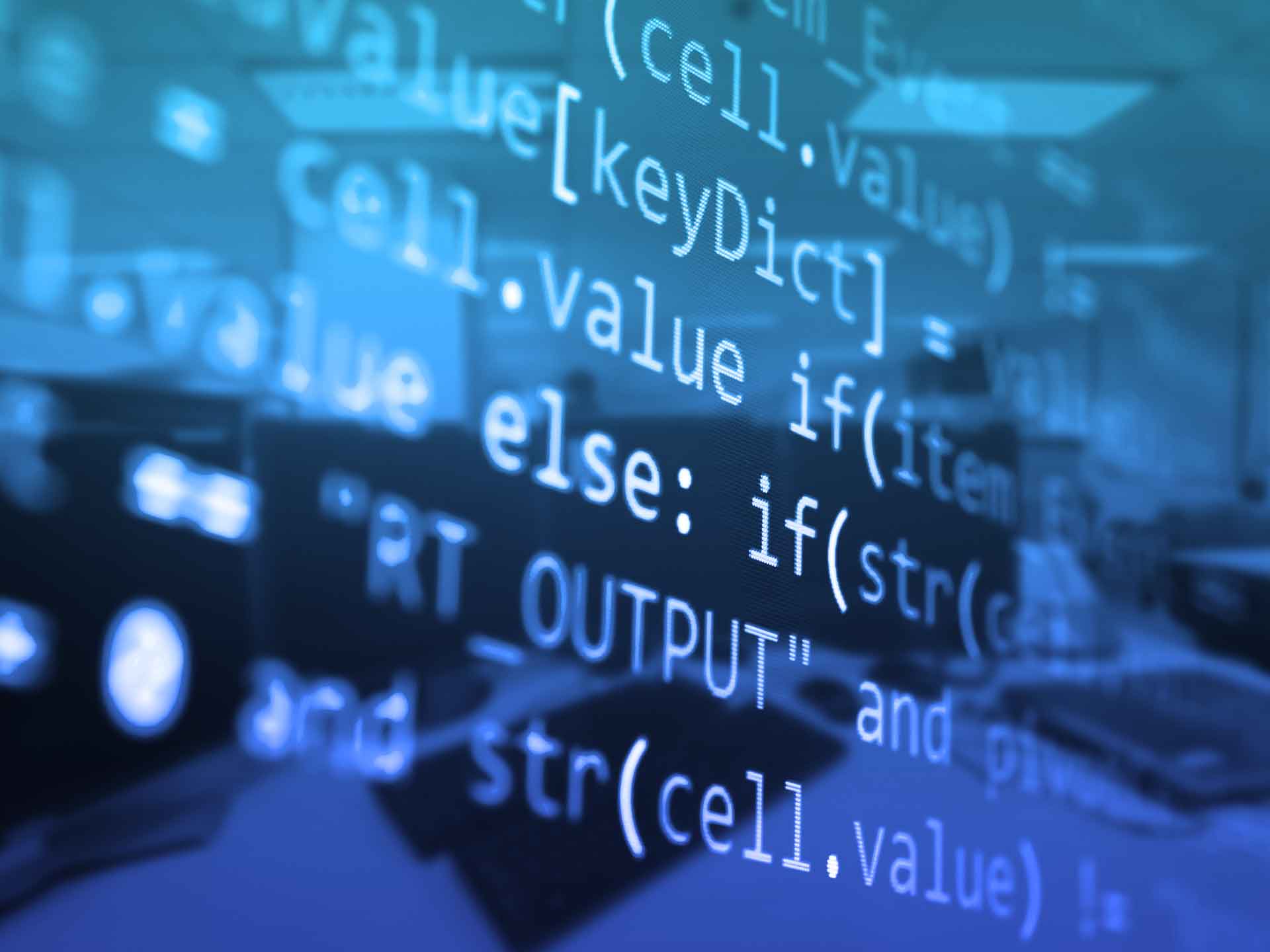 Proven disruptive technology
The Prodware Demand Forecasting solution is an Azure-based solution using cutting-edge and AI technology. It uses a blend of the latest algorithms and predictive benchmarking technology to deliver the most relevant and accurate results. The results are delivered from within the ERP for ease of use and increased visibility across the business. No need for specific technical skills.
FEATURES – DEMAND FORECASTING
What's inside…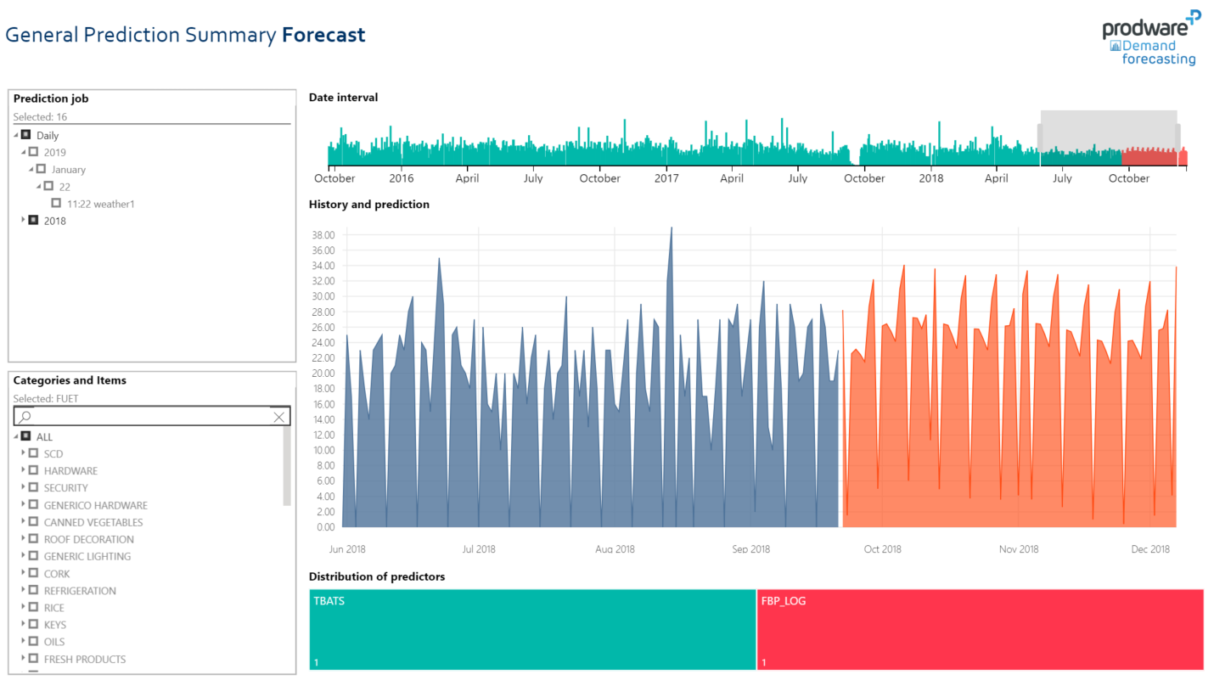 General prediction summary forecast 1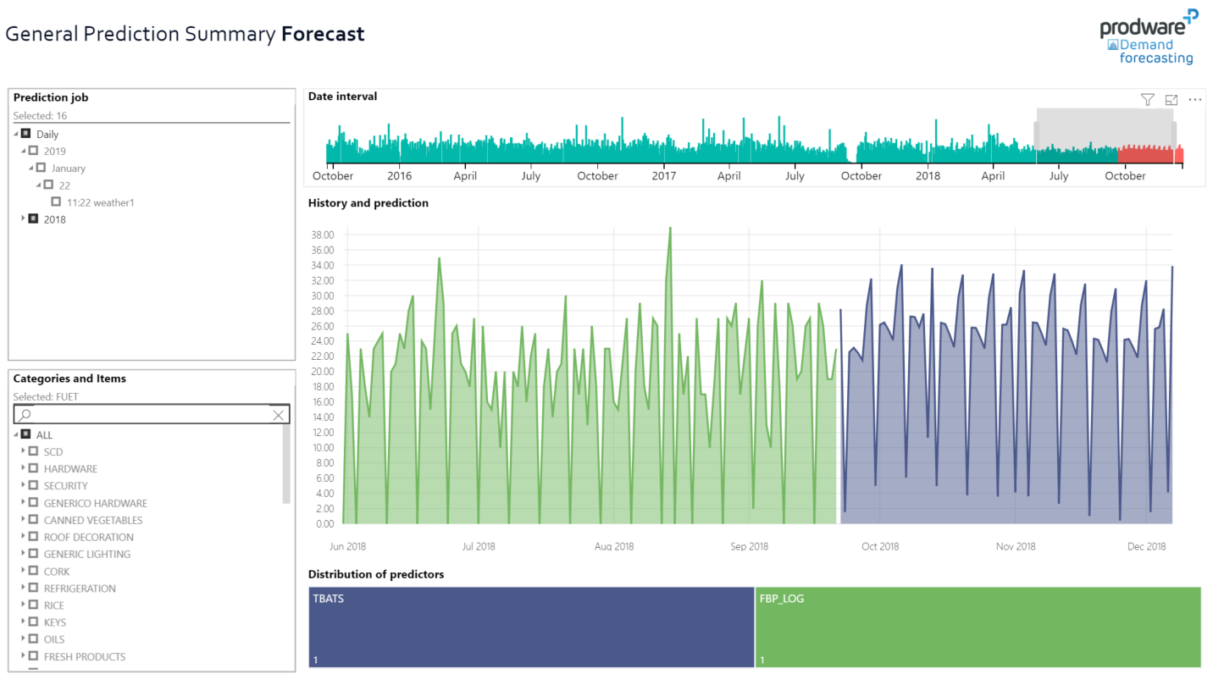 General prediction summary forecast 2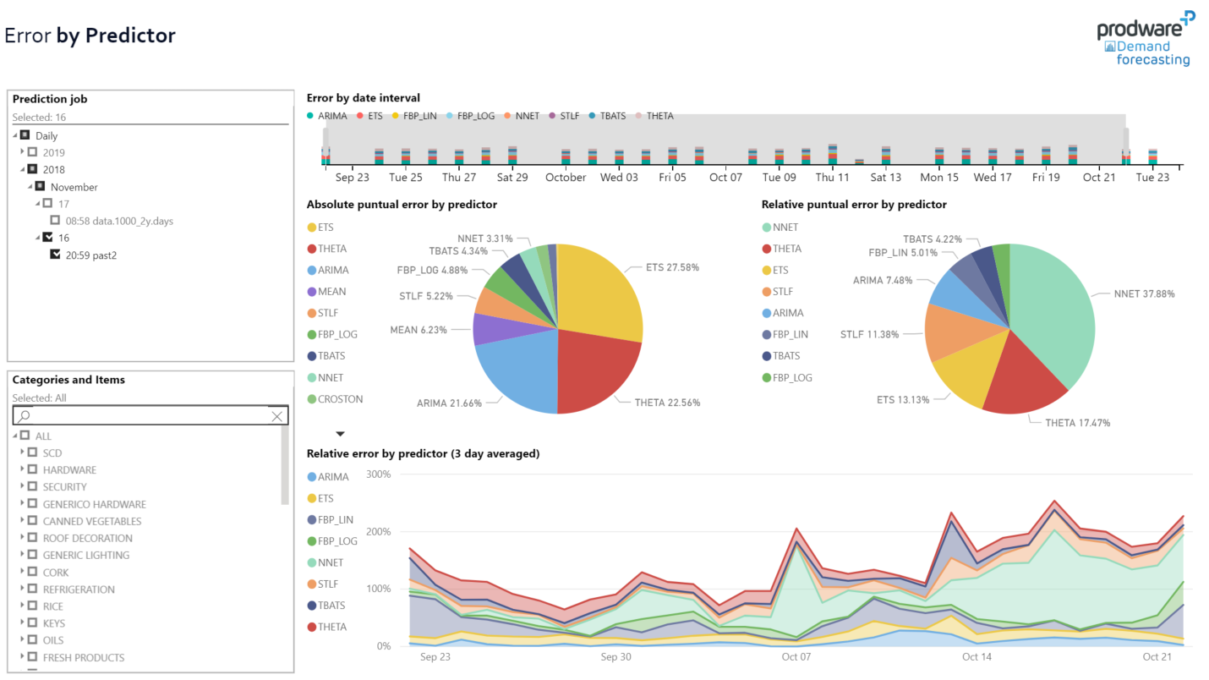 Error by predictor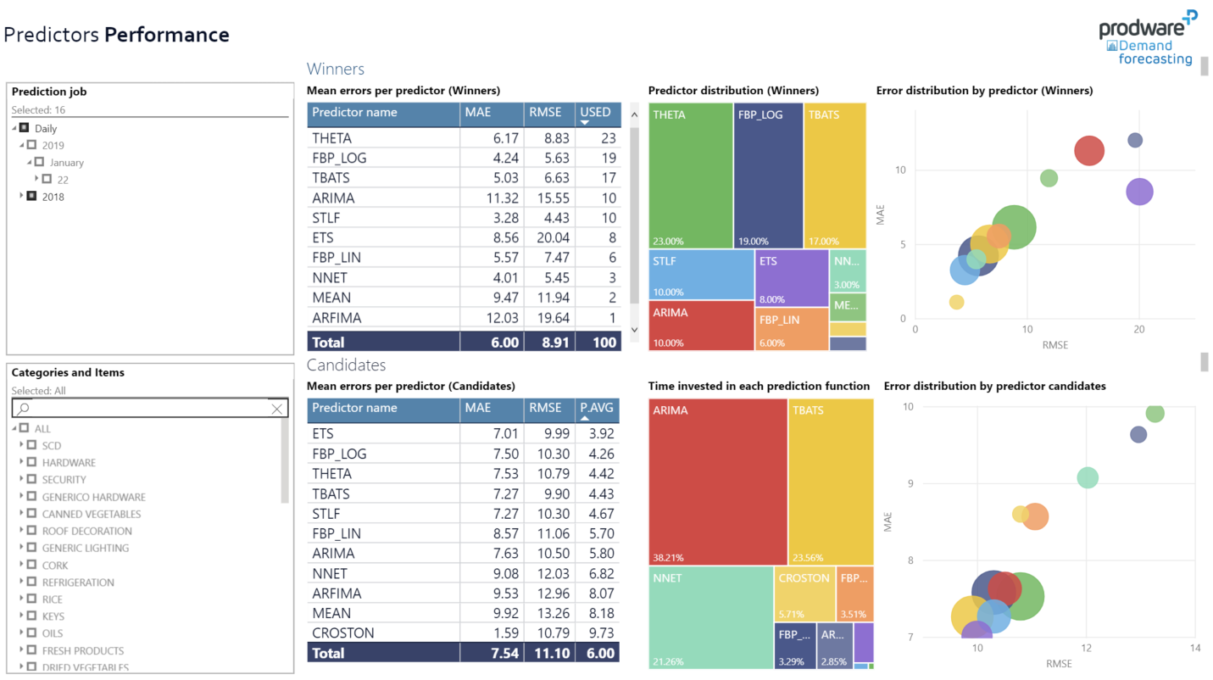 Predictors performance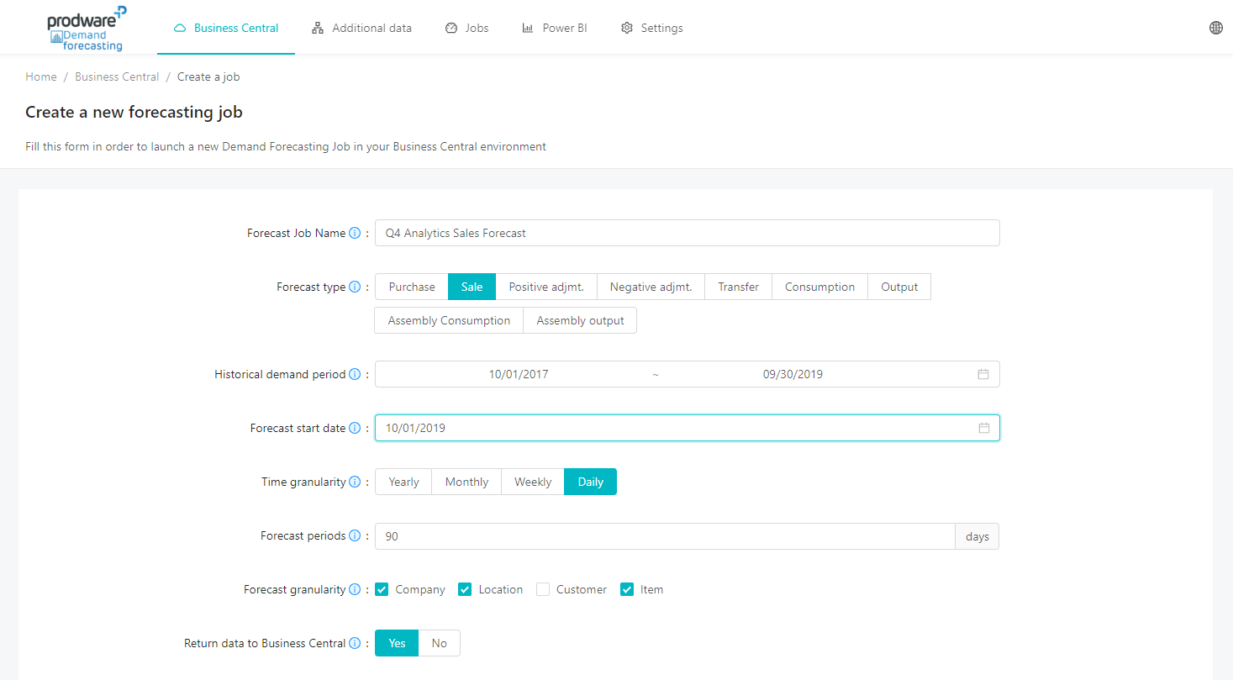 Create a new forecasting job
Why choose Prodware?
With more than 30 years' experience on the market we have honed and developed industry-specific expertise supporting thousands of customers looking for supply chain advanced capabilities, making Prodware the indisputable leader in enabling supply chain management solutions. Our expertise in disruptive technologies and innovation help us provide the solutions and services you need to meet the challenges of your industry while gaining that sustainable competitive edge for your business.
Have a project? Let's talk!