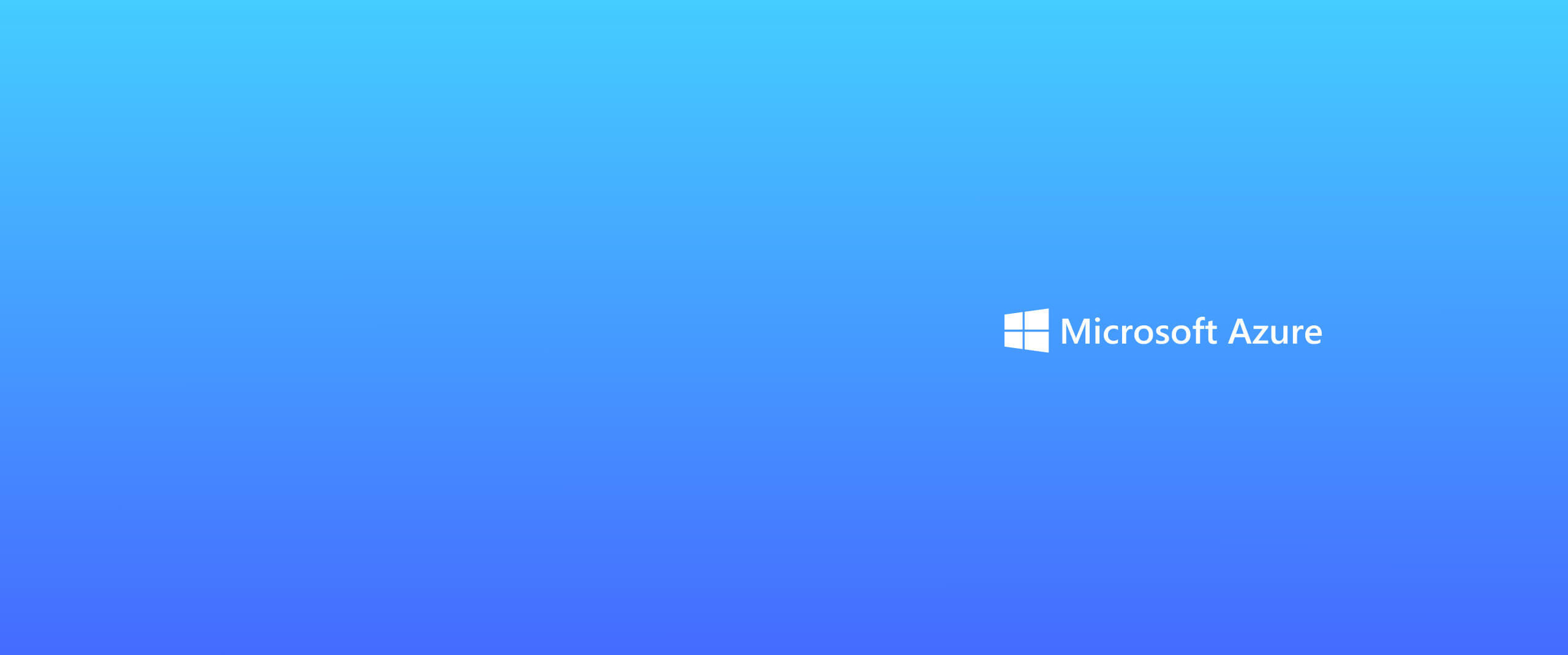 Microsoft Azure
Secure and agile Cloud solution
Azure is an ever-expanding set of cloud computing services to help your organization meet its business challenges. Azure gives you the freedom to build, manage, and deploy applications on a massive, global network using your preferred tools and frameworks.
Why the Cloud?
The Microsoft Cloud helps organizations connect and manage many more devices, applications, data, capability and innovation in minutes.
ENCOURAGE MOBILITY
Empower your employees to work on-the-go, anywhere and on any device without compromising the integrity and security of your business.
CREATING THE INTERNET of THINGS
Connect devices, sensors and assets of your business to improve operational processes.
FOSTER INNOVATION
Communicate with your customers and partners more efficiently thanks to greater mobile capability on all types of devices that your customers use everyday.
APPRECIATING YOUR DATA
Make the most informed decision possible by analyzing all the data you need in real time.
TRANSFORM YOUR DATACENTER
Benefit from flexible management of your datacenter – manage a whole host of servers as a single unit rather than managing one server at a time.
Azure Services
AZURE IAAS
The Azure infrastructure as a service (Iaas) helps you to quickly create a secure and scalable infrastructure while reducing time and investment needed for planning, replenishment and management.
• Plan for an infrastructure catering to your different workloads.
• Deploy hybrid environments that are compatible with your on site infrastructure.
• Protect your applications with security and management services.
• Reduce and optimize your infrastructure costs.
Discover Prodware's catalogue of infrastructure and cloud solutions which include design, integration, migration, audit, training and support services. These services complement our industry-specific solutions making Prodware your preferred digital transformation enabler.
AZURE PAAS
Platform as a service (PaaS) allows you to provide any kind of service, from a simple cloud application to the more complex cloud-based business applications. Get the resources you need from your cloud service provider through a secured internet access and a pay-as-you use subscription.
• Support the complete web application lifecycle.
• No need to worry about the maintenance of the servers, the purchase of licenses, the infrastructure, new product developments…
• Manage the services and applications that you develop; the cloud service provider takes care of the rest.
AZURE SAAS
Software-as-a-service (SaaS) allows users to connect to cloud-based applications and to access them via the Internet. The most common examples are the messaging, calendar and office applications such as Microsoft 365:
• Full software solution
• Pay-per-use billing
• Hardware and software provided by the service provider
• Activate applications quickly with very little investment
AZURE SECURITY
Though businesses are moving forward, full-throttle, with the digital transformation of their business processes and communication strategies, these changes come with a risk.
In fact, one of the major challenges is making sure your setup, data and personal data are well protected and that they comply with the different data protection regulations.
MANAGING APPLICATIONS IN THE CLOUD
Organizations need the same security standards on site and in the cloud.
PROTECT AGAINST DATA LEAKAGE
Companies need to control access and sharing of information wherever the information can be found.
PROTECT AGAINST MALWARE AND PHISHING ATTACKS
The ever growing number of malware attacks calls for efficient protection of the messaging applications.
DEALING WITH SECURITY BREACHES
Companies need the right tools to counter and deal with malware attacks.
FEATURES – MICROSOFT AZURE
Why choose Prodware?
For more than 30 years now, Prodware has been building value and purpose for its customers fully grasping and leveraging all the technology advances and breakthroughs. We leverage Microsoft's disruptive technologies by designing unique vertical offerings that meet your industry's business challenges while giving your company a competitive edge. We support you all along your digital transformation journey with our holistic end-to-end value proposition.

As a Microsoft Gold partner, Prodware is one of the leading enablers of Microsoft solutions in Europe while also a member of Microsoft's Inner Circle. Membership in this elite group is based on achievements that rank the Prodware Group in the top echelon of the Microsoft's global network of partners for Business Applications.
Have a project? Let's talk!