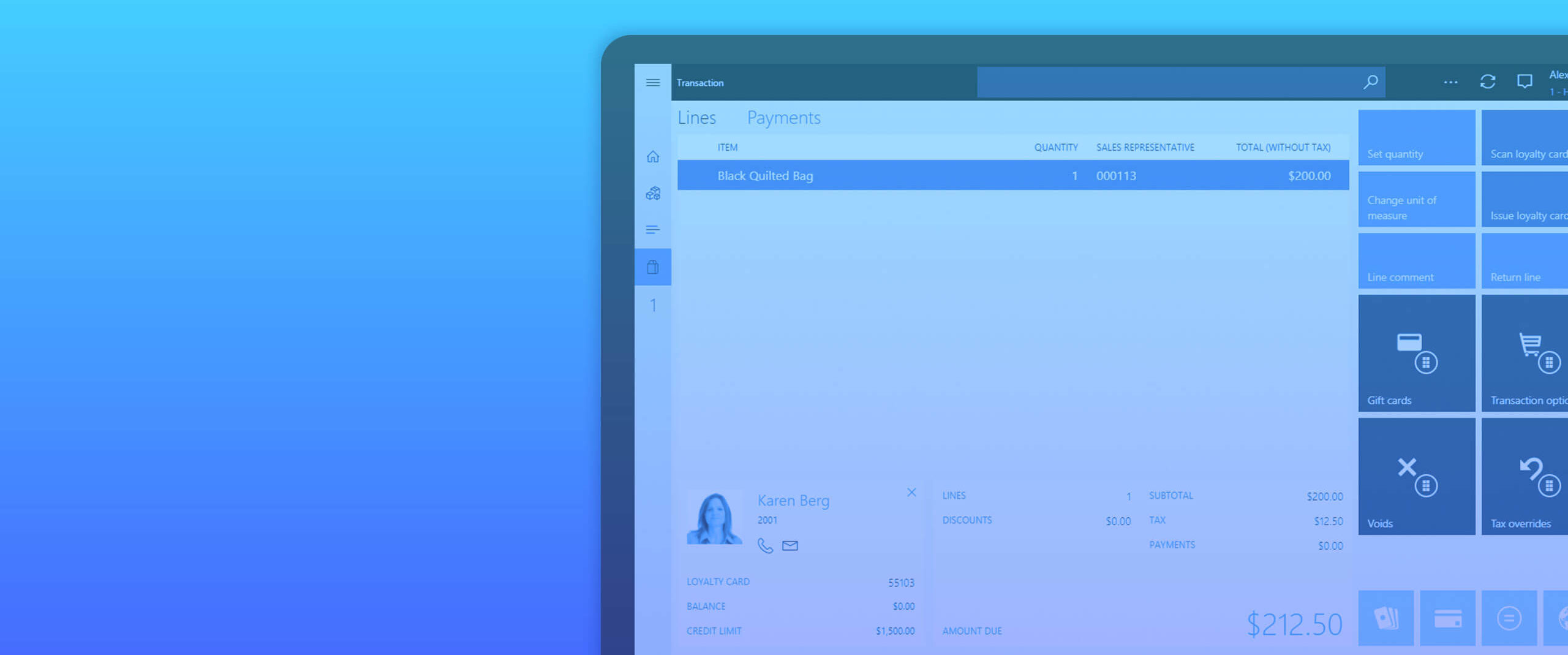 Microsoft Dynamics 365 for Retail
A unified and impactful customer experience
Microsoft Dynamics 365 for Retail is an end-to-end solution enabling unified commerce across all channels including sales, mobility, intelligence and productivity. This innovative solution enables organizations to run their operations and provide a connected employee experience while also delivering an exceptional customer journey and experience.

Les prévisions intelligentes et recommandations de produits améliorent la rentabilité des magasins et du commerce électronique. Une meilleure exploitation des données permet d'optimiser la stratégie et les coûts avec une augmentation des achats grâce à des expériences client omniprésentes.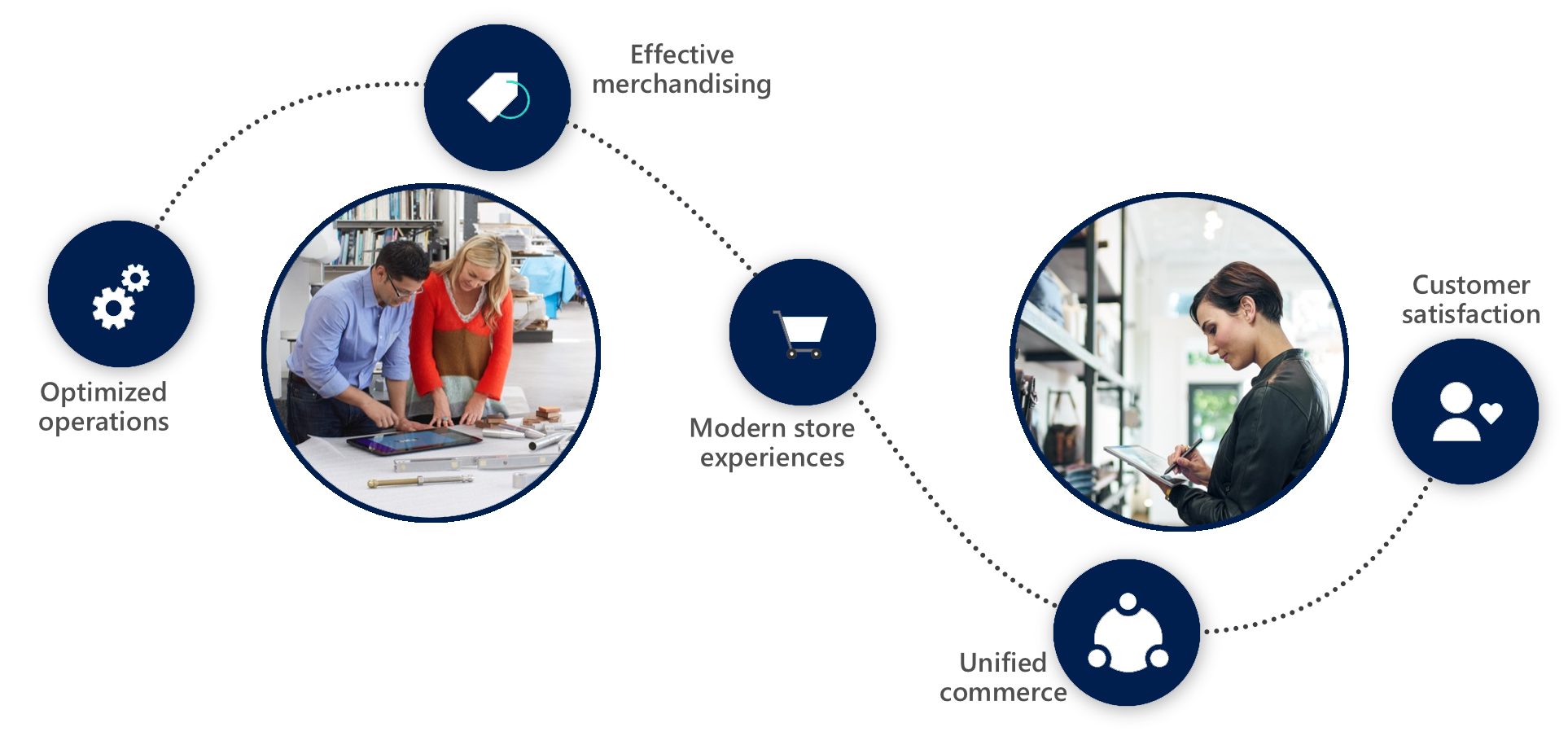 BENEFITS – DYNAMICS 365 RETAIL
Deliver a seamless, unified, shopping experience
Prompt more purchases and influence the purchasing behavior of your customers through omni-channel and personalized experience.
Provide exceptional service to your customers
Empower your employees with powerful tools to serve customers, manage inventory and work schedules.
Optimize your operations
Empower your employees with the insights they need to make fast, data-driven decisions.
CAPABILITIES – DYNAMICS 365 RETAIL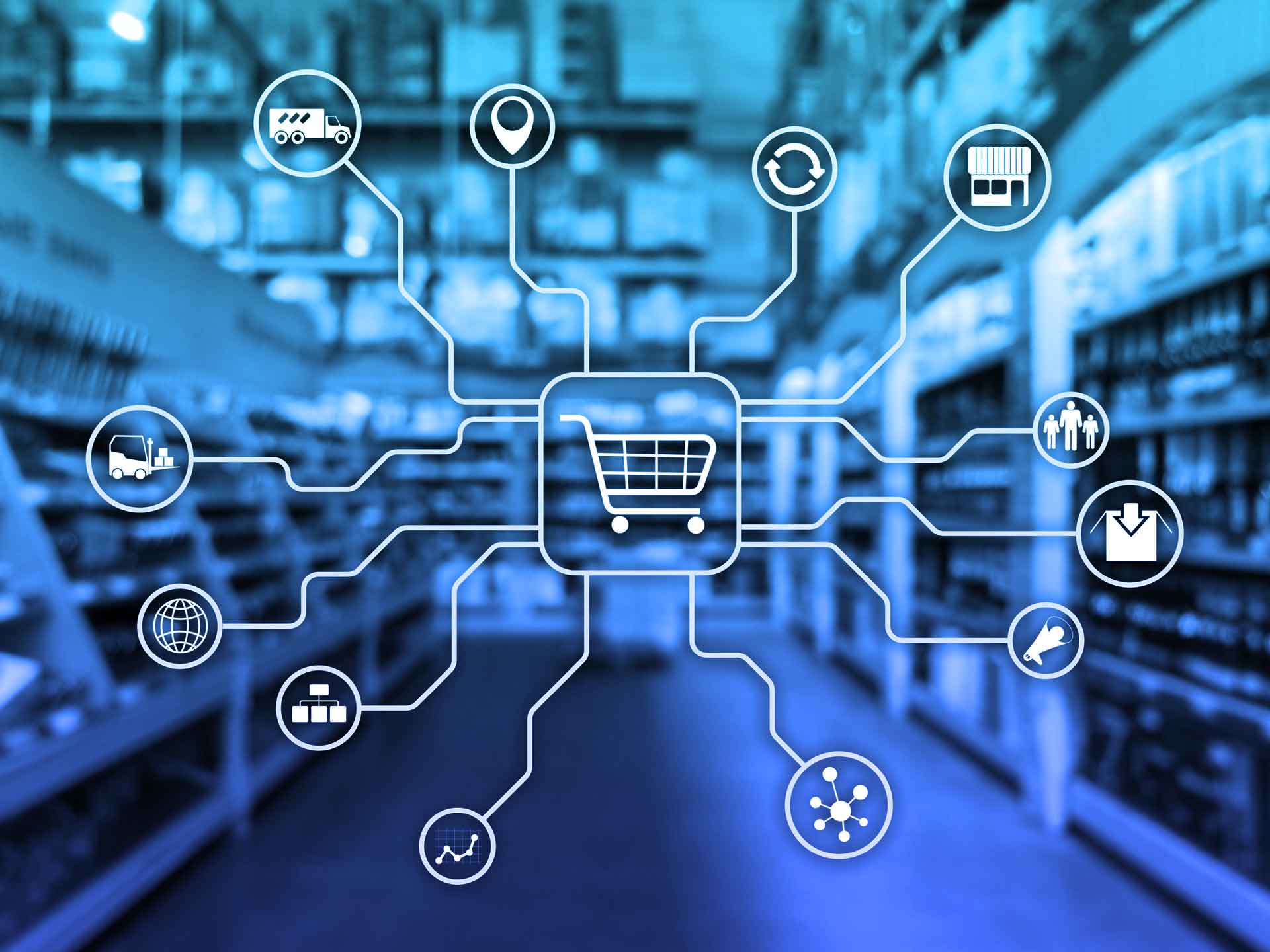 Omni-channel experience
Give customers the convenience and flexibility to buy instore, pick up in other locations, or get home delivery through optimized ordering and fulfilment tools.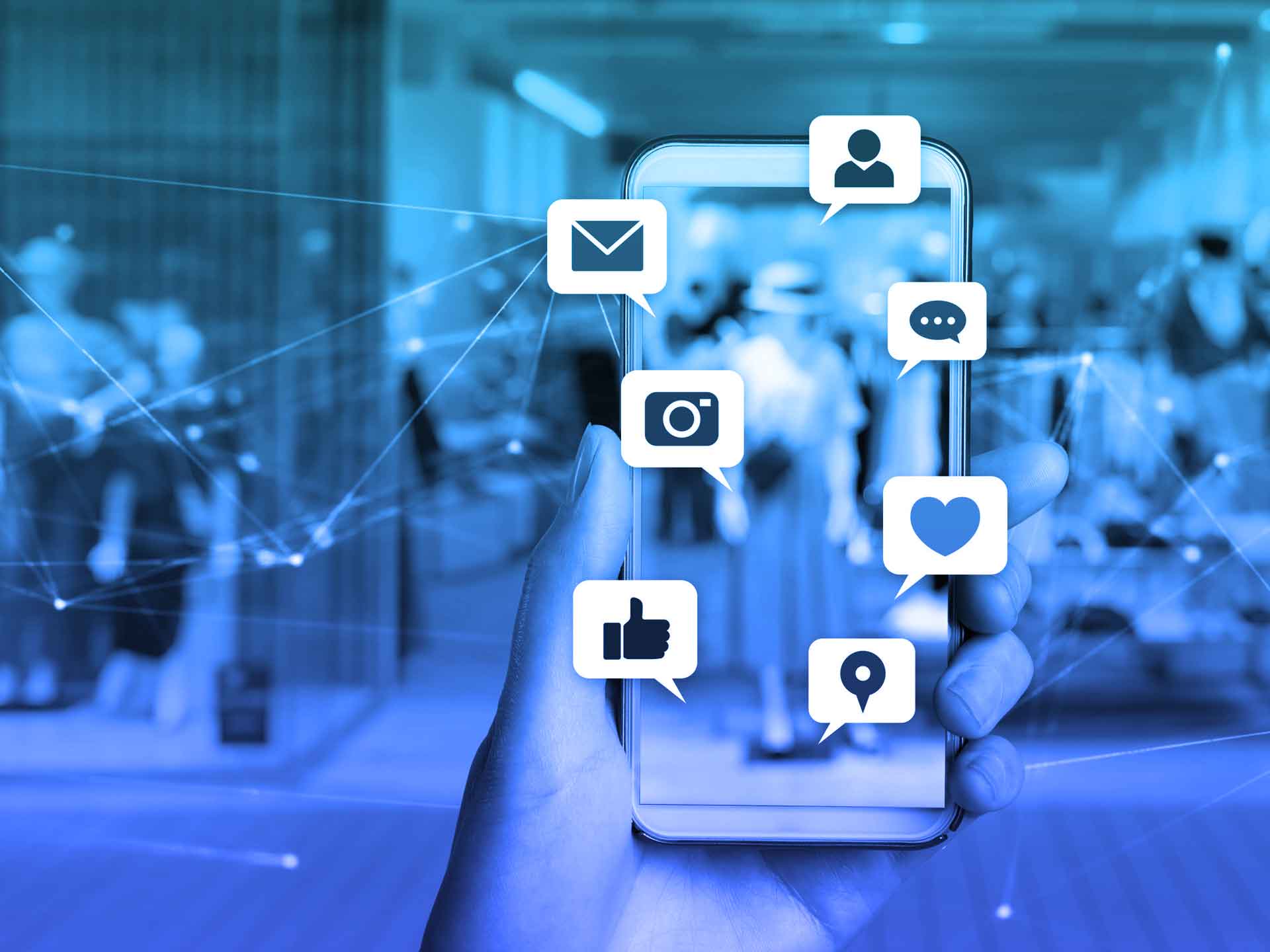 Customer experience
Interact with your customers throughout their customer journey and get a comprehensive view of all the customer interactions across all channels. Develop customer loyalty programs and wish lists to build brand image and retain your customers.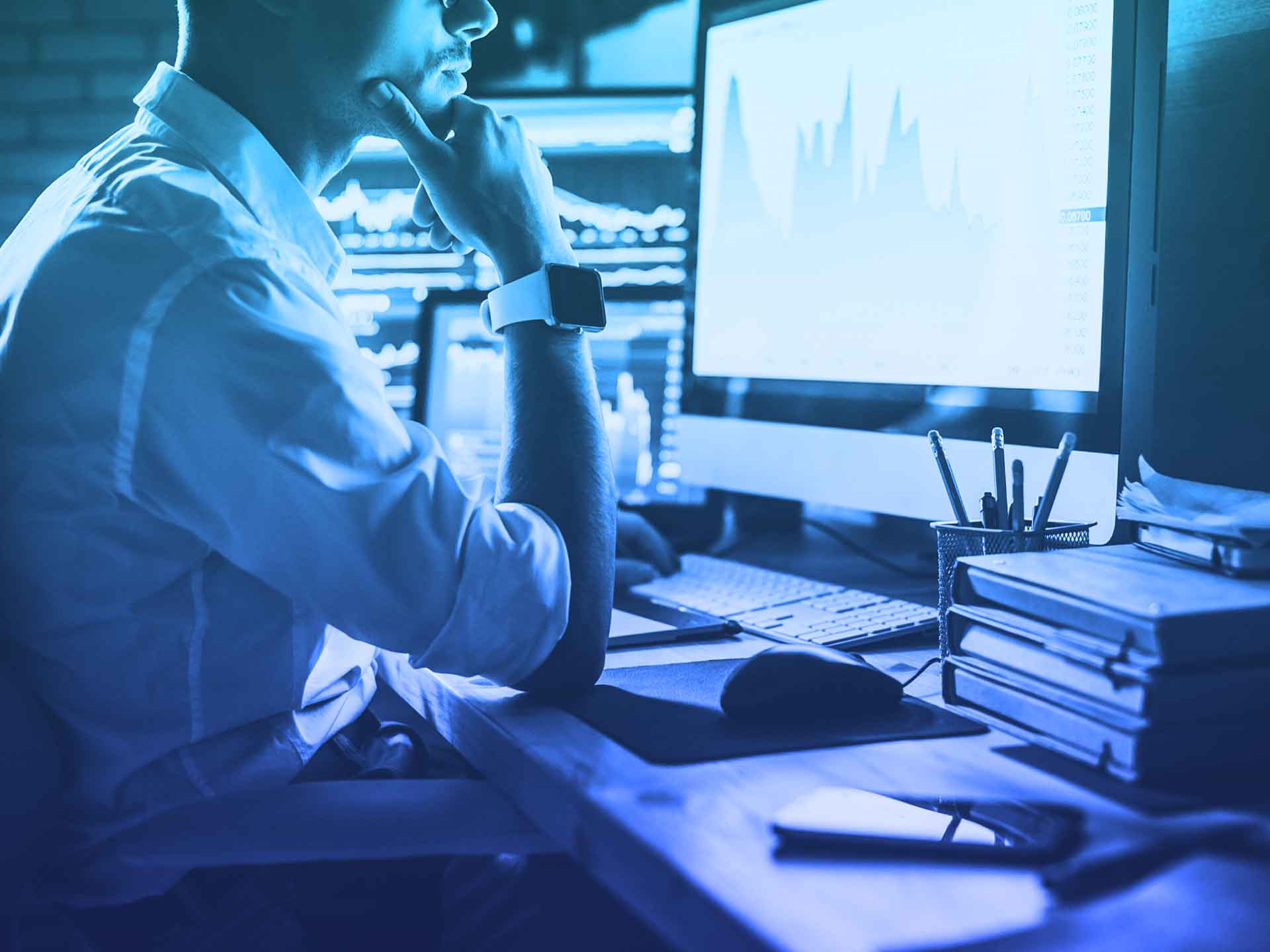 Real time business intelligence
Leverage personalized workspaces and view role-based KPIs and reports with interactive data visualizations using Microsoft Power BI. Empower your employees with the insights they need to make smart decisions.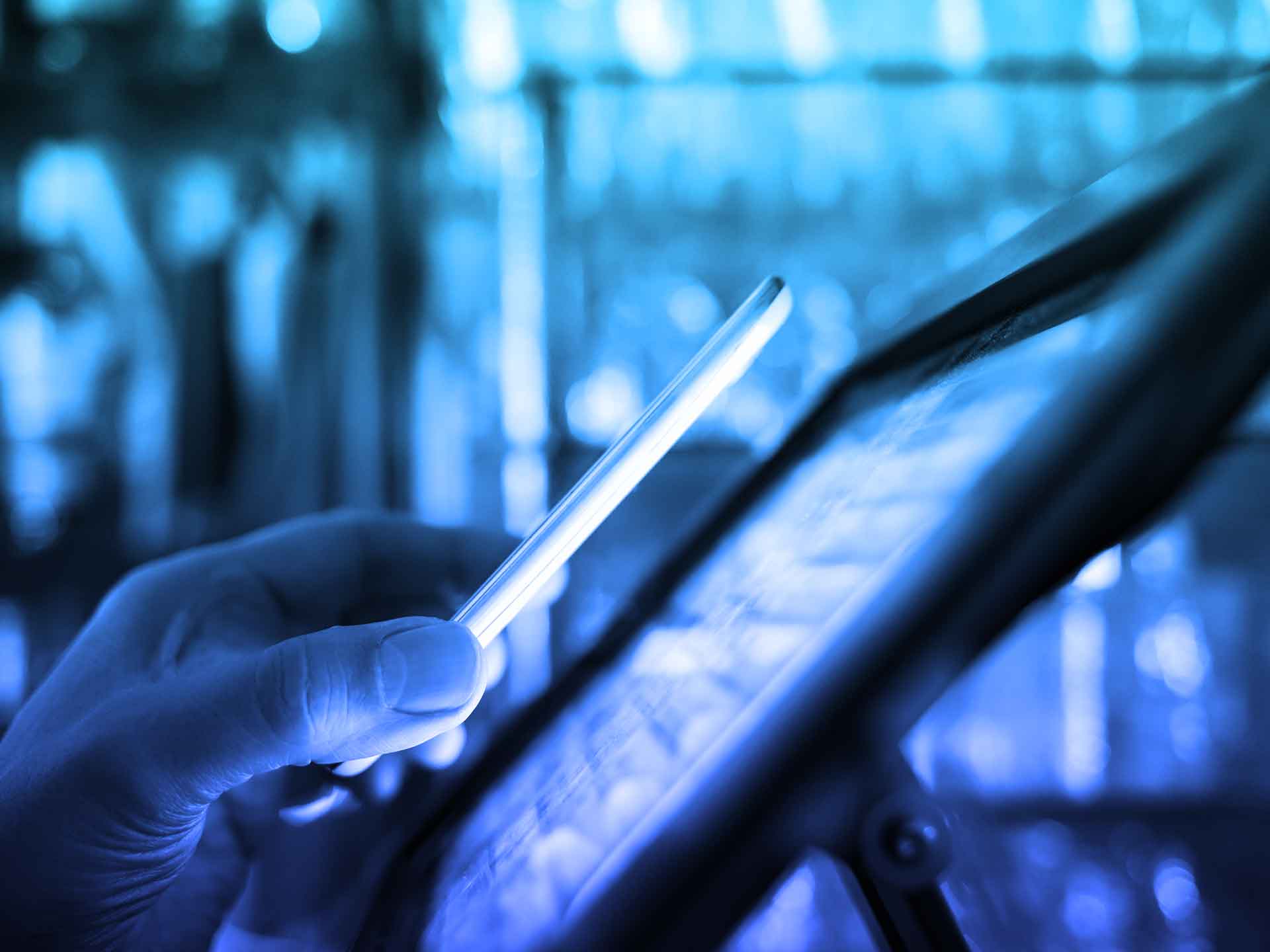 Modern store experience
Fully functional and customizable modern point of sale (POS) usable on any device, even offline, with no disruption. Accept orders using a range of ordering and fulfilment modalities and allow your customers to sell or return outside of the assortment for that store, with or without a receipt.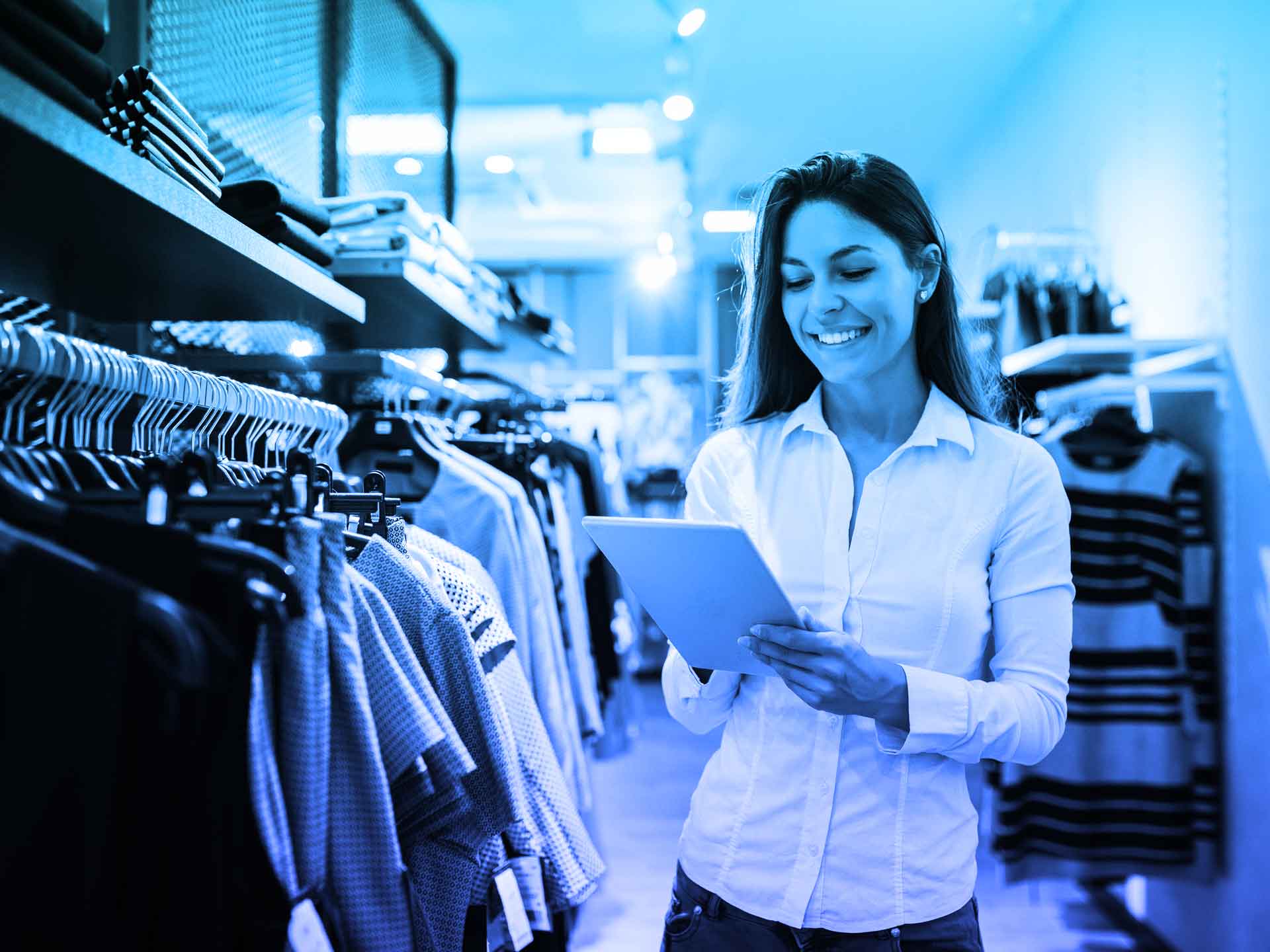 Efficient merchandizing
Create product catalogues and categorization schemes that can be targeted to or shared between channels to enrich products with descriptions, images, videos and rich text content. Define product, category, catalogue, customer or channel-specific pricing rules and discounts.
FEATURES – DYNAMICS 365 RETAIL
What's inside…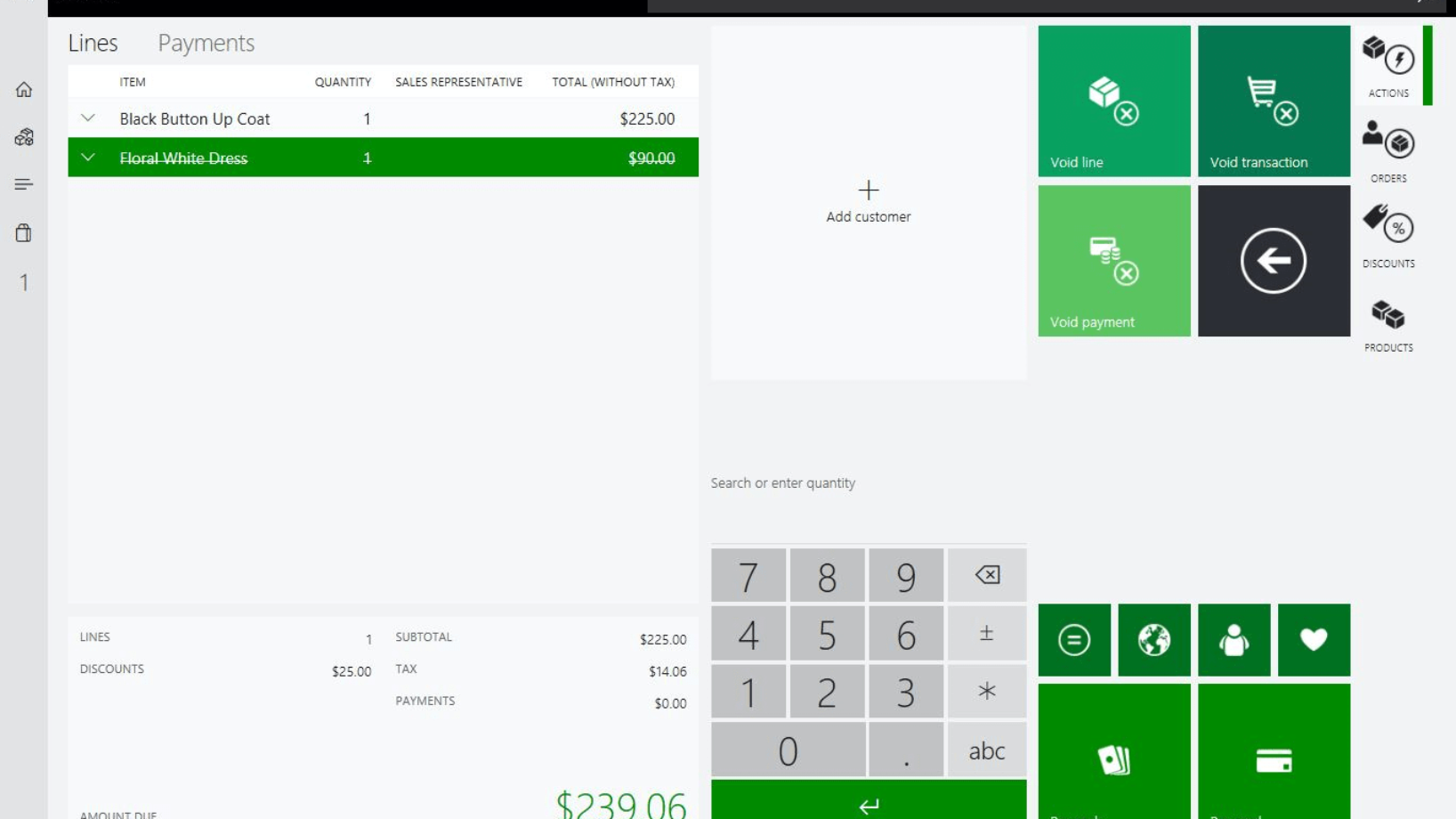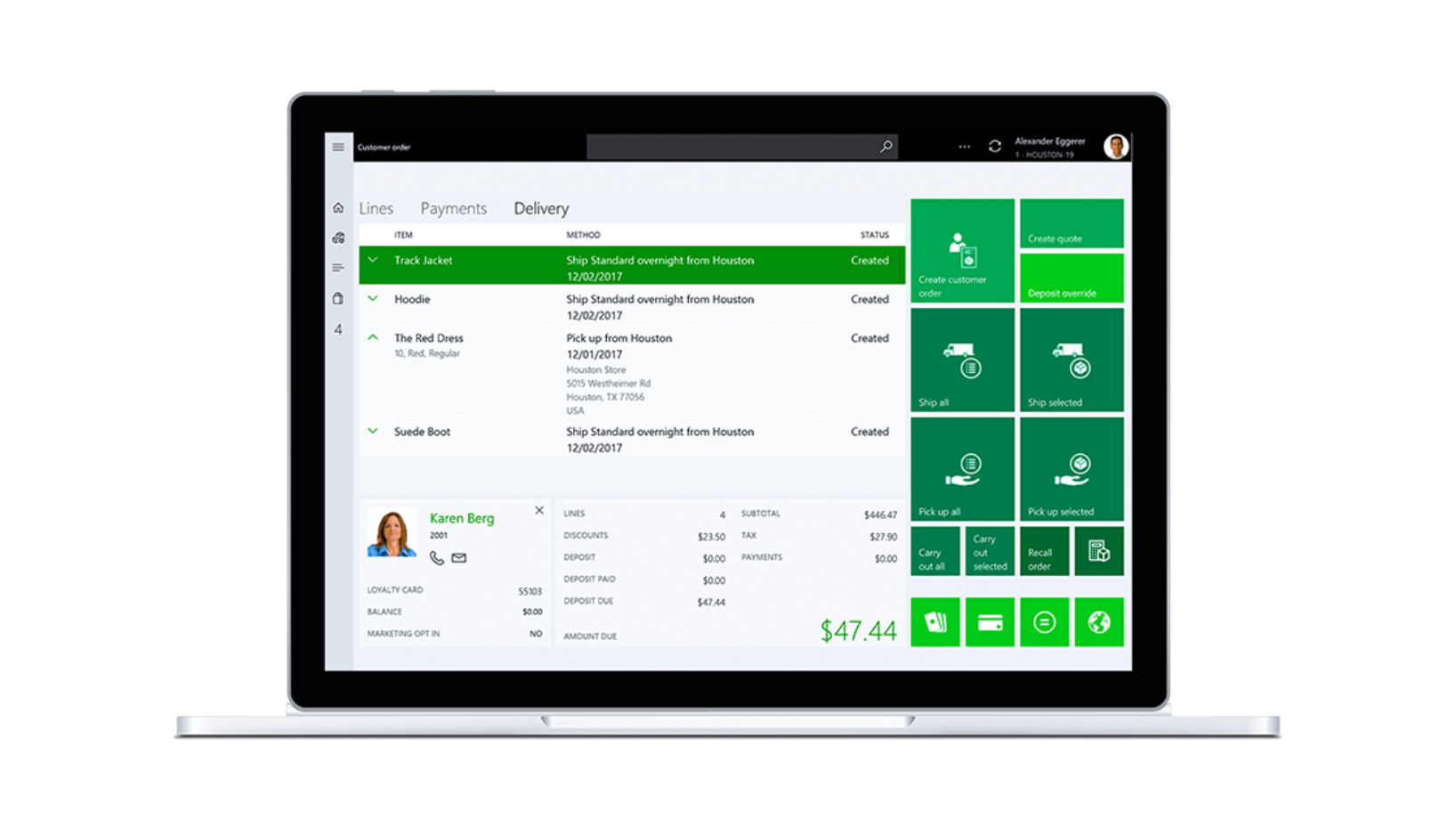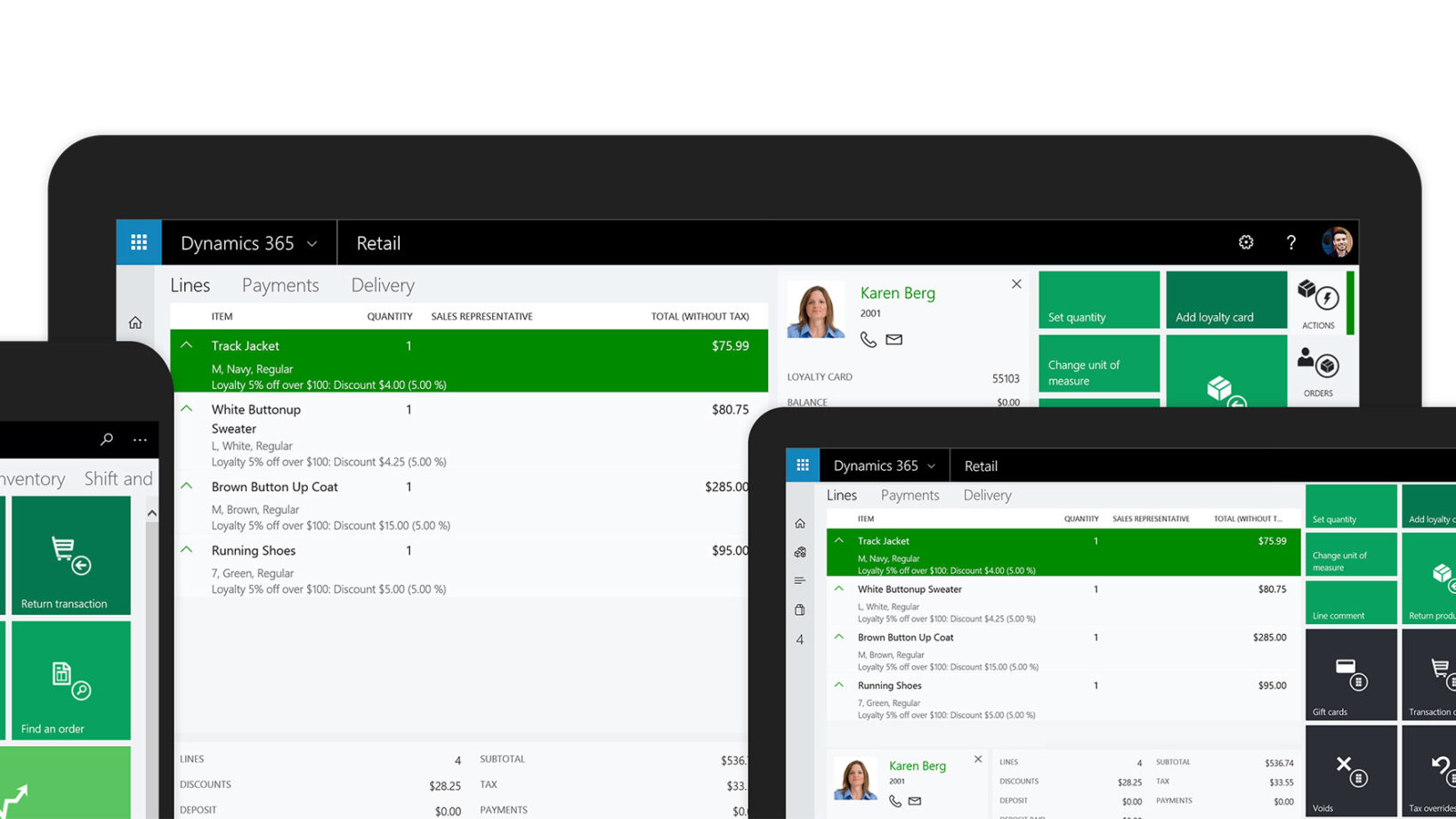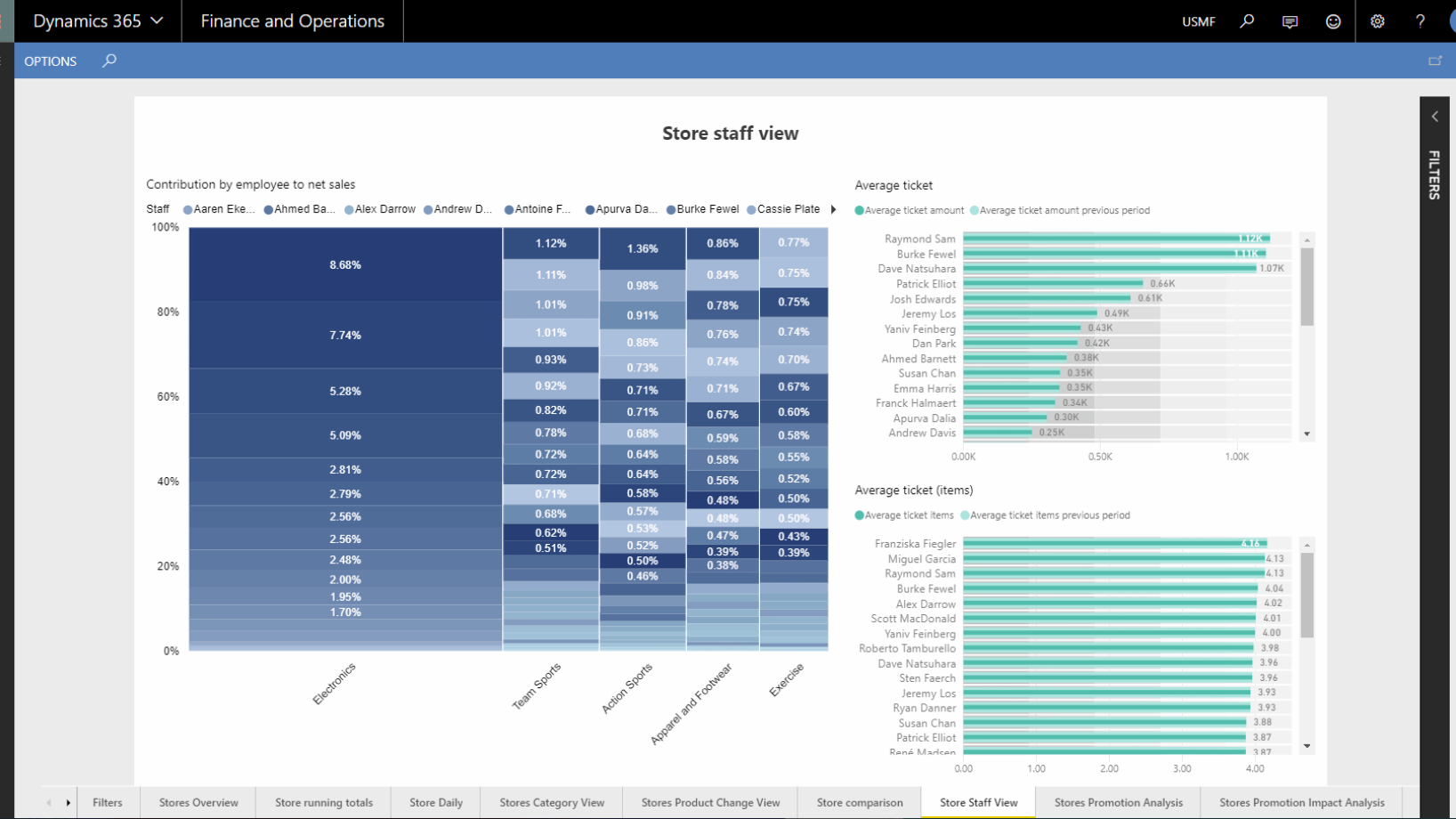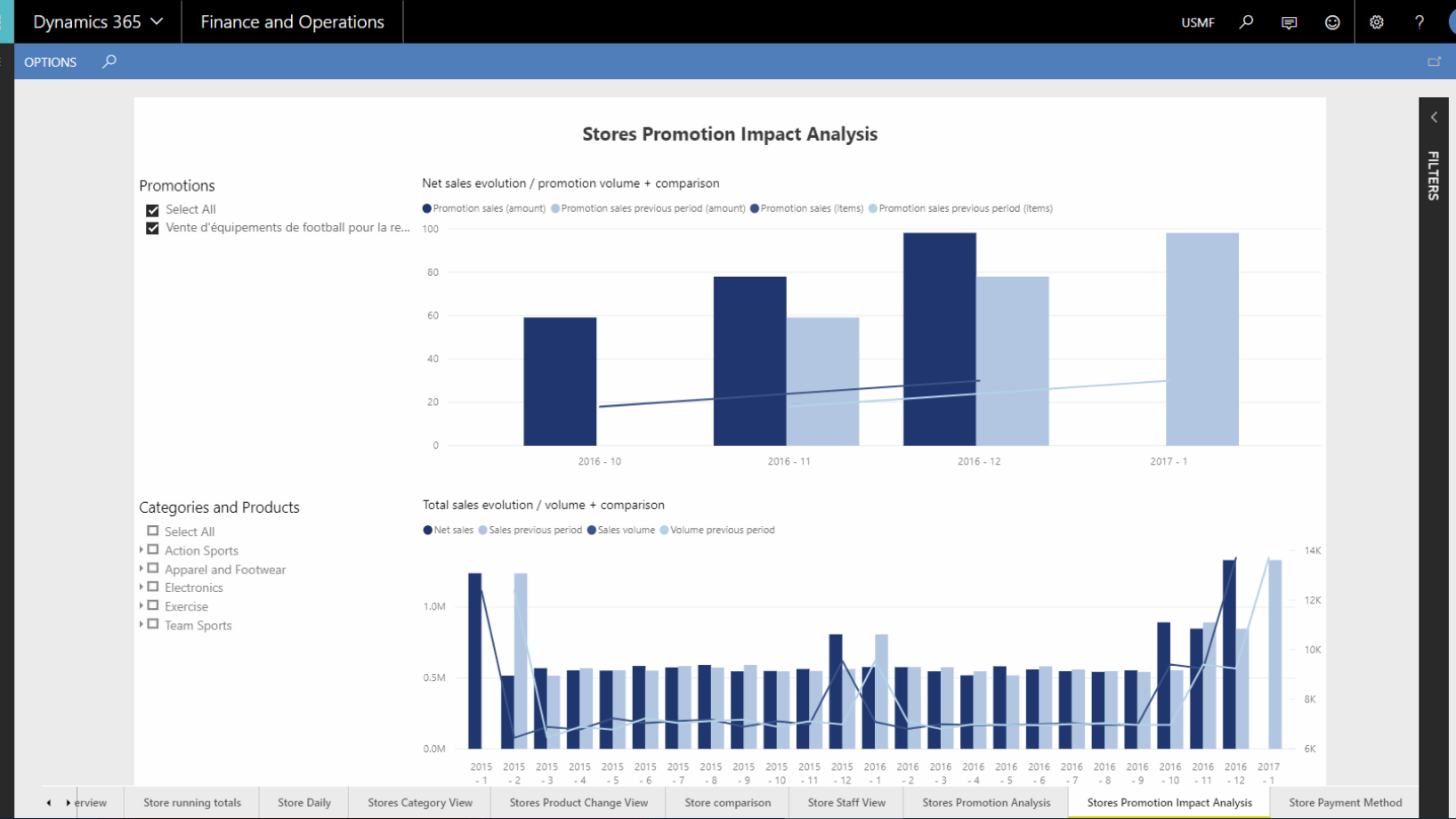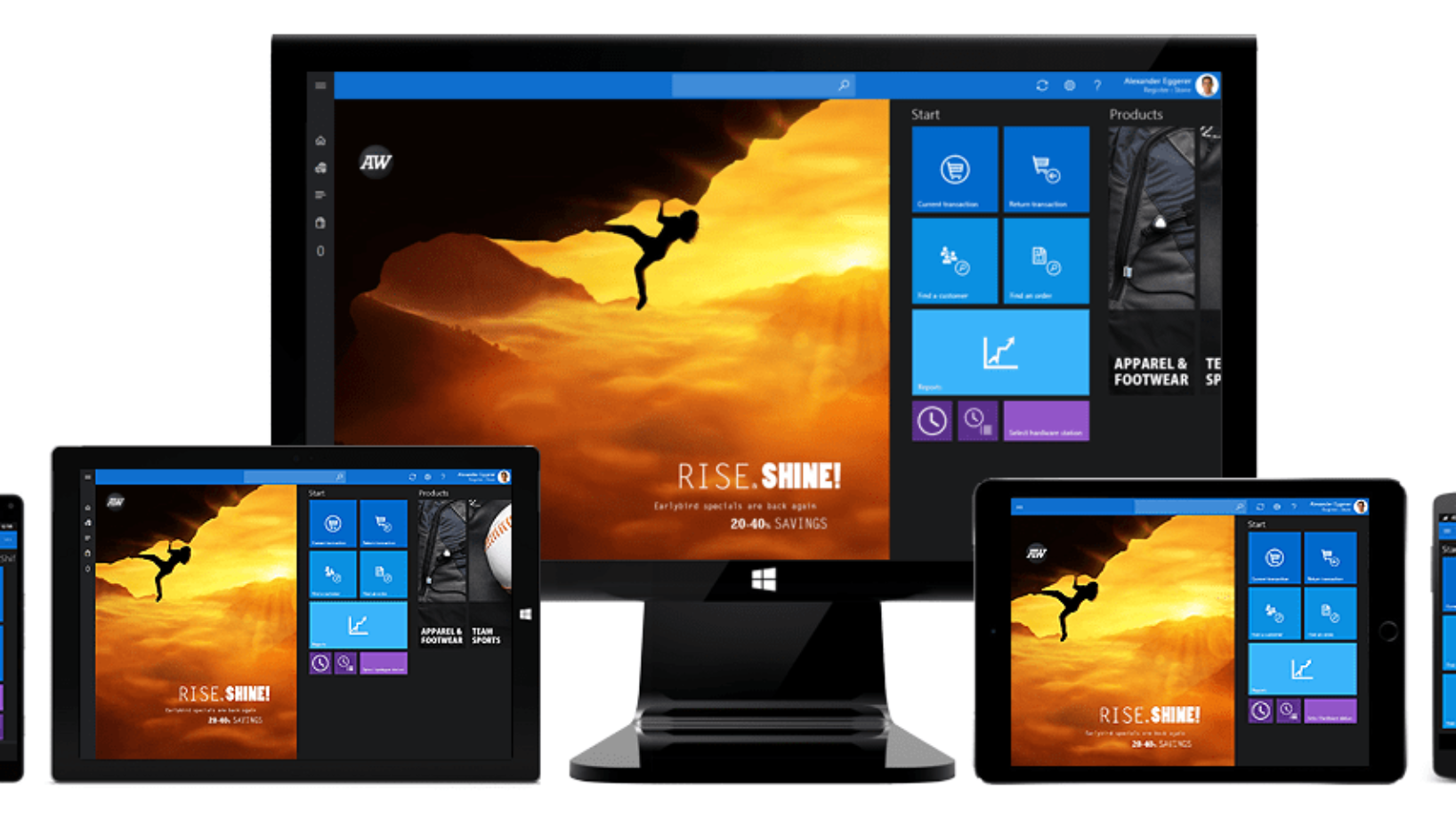 PRODWARE ACCELERATORS
BI for Retail
This solution includes 17 out-of-the-box dashboards, each one with several panels (almost 100 in total) covering a specific perspective of the retail business. This solution helps you make informed decisions to increase your profit margins, provide an improved customer experience while optimizing your overall operational efficiency.
Why choose Prodware?
We are ScoreFact certified on Microsoft Dynamics 365 for Retail. For over 30 years now, Prodware has been building value and purpose for its customers fully grasping and leveraging all the technology advances and breakthroughs. We leverage Microsoft's disruptive technologies by designing unique vertical offerings that meet your industry's business challenges while giving your company a competitive edge. We support you all along your digital transformation journey with our holistic end-to-end value proposition..
Have a project? Let's talk!