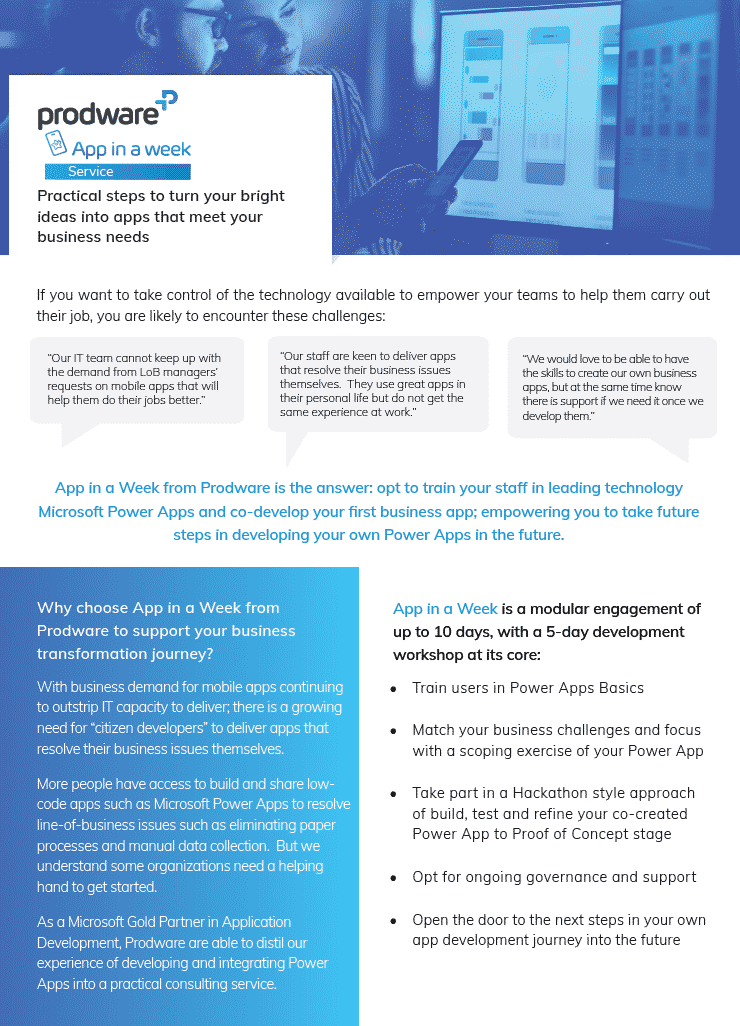 App in a Week service helps you develop your first business app – empowering you to take future steps in developing your own Power Apps in the future.
More people have access to build and share low-code apps such as Microsoft Power Apps to resolve line-of-business issues such as eliminating paper processes and manual data collection.
But some organizations need a helping hand to get started. Combining our consulting and our development experiences, Prodware have developed the App in a Week service.
The service a is a modular engagement of up to 10 days; you can include or exclude certain elements such as training and envisioning with the core 5-day development workshop that is fixed.