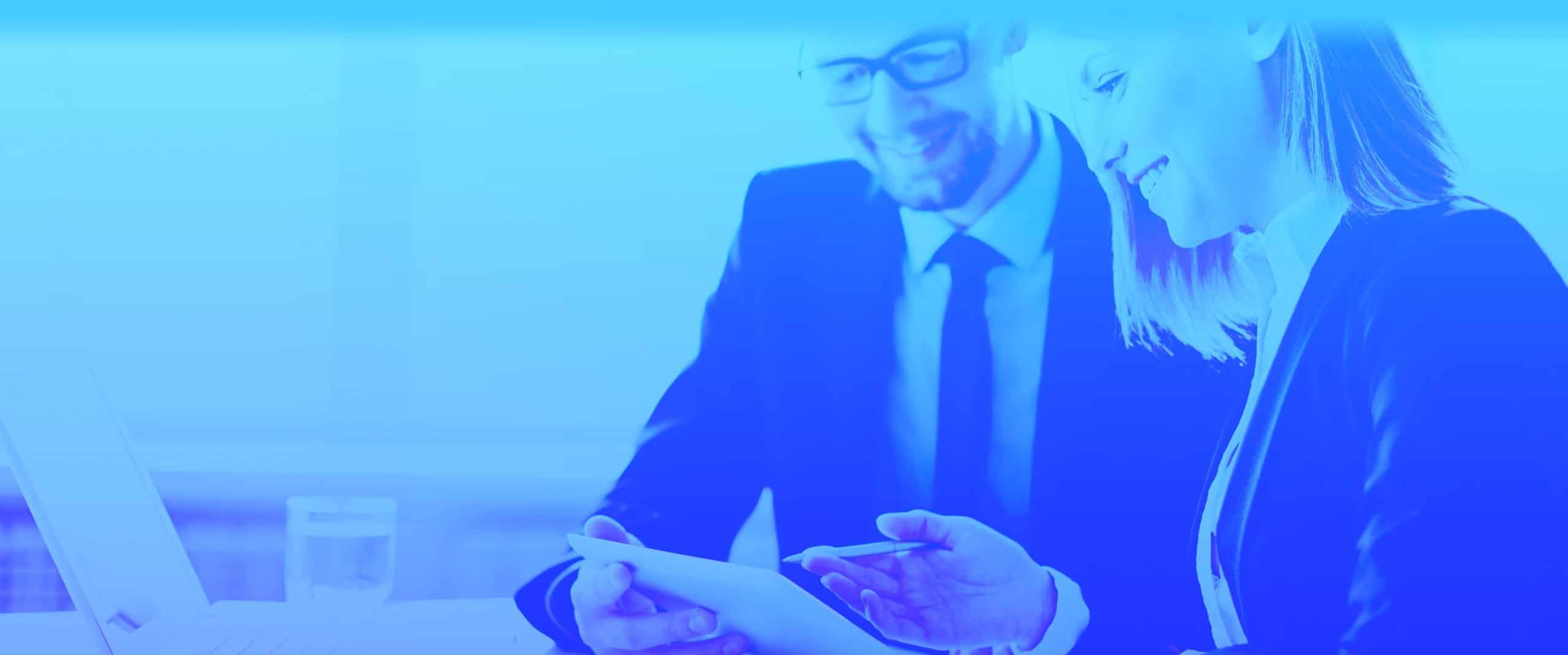 Microsoft Dynamics NAV & Navision
Protect your investment
Microsoft Dynamics NAV (Navision) is no longer available for new purchases as it has evolved into Microsoft Dynamics 365 Business Central , deployed either on -premise, cloud or hybrid (hosted). If you are looking for a new Finance or Extended ERP Business Solution see Microsoft Dynamics 365 Business Central.
Microsoft NAV has been Microsoft's most popular product, our team over 30 years have supported many of our customers with the implementation of NAV into their business and continue to support them via our Customer Care Support Desk. Whether you are a current NAV user, unsure on the difference between NAV and Business Central, deciding whether you should upgrade from your current system or you aren't sure whether your business requires an upgrade then take a look below where we provide answers to all of these questions.
What if I have an existing NAV (Navision) License?
Active maintenance
As long as you have an active Microsoft maintenance plan sometimes called Enhancement plan or BREP and typically paid annually to your partner at 16% of the license value, then the license is live so you can purchase new users, new modules , you can reduce the number of users & modules plus upgrade by transitioning to Dynamics 365 Business Central (click to explore NAV to BC upgrade page)
Version support options
Depending on the version; Navison, NAV 5, NAV 2009, NAV 2013, NAV 2015, NAV 2016, NAV 2017 & NAV 2018 the software will be covered by either Microsoft General (standard), Extended or no Microsoft software support. Contact Prodware to discuss what is provided by each level of the Microsoft software support
Customer Care & training
Prodware provide Customer Care services including Support Desk, Development, Consultancy and Training for all versions of Navison & Dynamics NAV, whether you are on an active Microsoft maintenance plan or not
Prodware are here to help maintain your Return on your original investment in Dynamics NAV and stop or at least slow down the negative affect of application erosion
I am not ready to upgrade, what are my other options?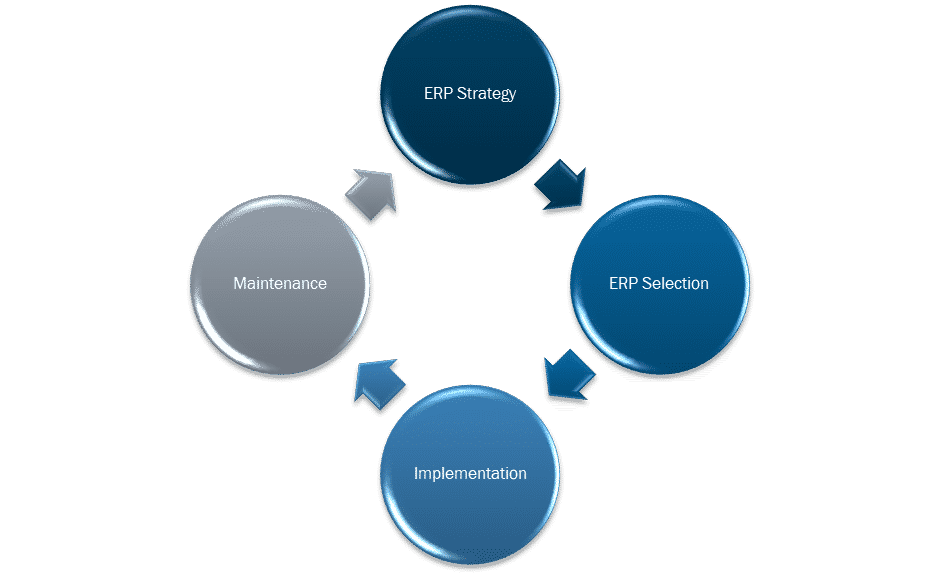 The potential for Application Erosion you could argue starts the very next day following Go Live, with the risk continually increasing overtime. An established cycle for ERP solution upgrade or replacement over 7 -10 years cycle is shown in this diagram.
This cycle can result in an unnecessary, costly investment for your organisation in an ERP evaluation & replacement selection process resulting in a full Solution replacement project. The aim is to prolong the time that your invested solution remains in the Maintenance phase, whilst providing the value and support your business operations require.
Many organisations while investigating into replacing their current ERP solutions discovered:
30% of their requirements for the new system were functions that had actually been installed in their current solution
Another 20% were functions that they had available in the existing solution but never implemented
A further 20% were available from their existing partner but never purchased or require an upgrade
Application Erosion, what you need to know
Causes of Value Erosion
Not delivering the full return of investment originally expected at initial implementation
Lack of focus on benefits realisation during implementation stage
Taking inadequate account of process and organisational change
Insufficient education & training of initial users
Postponement of the implementation of parts of the solution or extended features / phases ll, lll
Application erosion, do you have it?
Is the value that the application provides the business becoming less and less over time?
Are your users using less and less of the system or doing more outside of the system?
If the answer is Yes then it's Application Erosion
Application erosion, why does it happen…The old saying "use it or lose it"
No formal training programme for existing and new staff. Ask yourself, how many new team members have joined the organisation since NAV was first implemented
1st generation of direct training 100% knowledge retained, 2nd generation 70-80% knowledge retained, 3rd generation 49-64% knowledge retained
If people do not know how to fully use the system, they can't generate the full value
Business Changes over the years requires the system and processes to evolve and not stand still
Questions to ask yourself
Where are your Super Users today?
Who is your solution champion from the Business not from the IT department?
Where is your senior project team that implemented the original solution?
Are changes in your business reviewed against how the system can support & add value?
Application Erosion' starts the day you turn on any new system and continues constantly – If you do nothing Application Erosion will happen
How to Maximise your Current Investment in Microsoft Dynamics NAV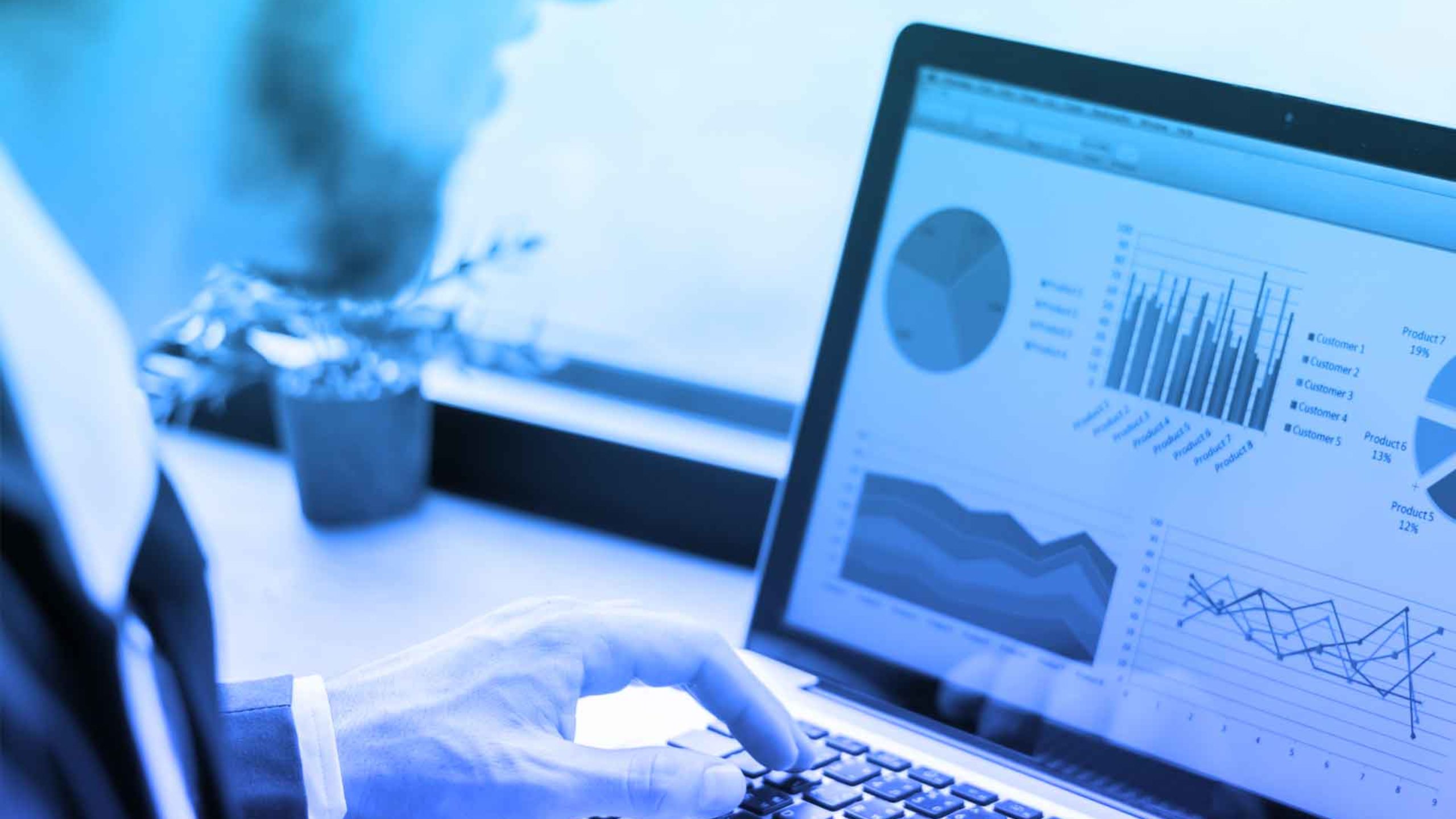 Prodware Insight Discovery process or the Prodware Full Systems & Business Process Assessment (BPA) provides a strategy to combat Application Erosion by building the foundation to maintain the investment made in Dynamics NAV; software, user experience , know-how and historical data.
Prodware Insight Discovery – Purpose
Gain a comprehensive picture of business, it's value chain, vision, strategies, opportunities and challenges
Widen the solution visibility and importance within the business to all business areas
Widen the solution visibility and importance within the business to all business areas
What software have been purchased and implemented
The value the software is providing the business
Work with you to leverage the investment made in Dynamics NAV
Ensure the knowledge, understanding and what is possible from the solution is up to date and shared across the business teams
Prodware to provide a Vision on how this can be achieved
Upgrading NAV to Business Central
Upgrading from your current solution can seem like a big decision, however rest assured that making the move from NAV to Business Central doesn't need to be a daunting thought. It may look like a brand new system but at its core it's Microsoft's most popular ERP, Microsoft NAV (Navision). Microsoft Business Central is a strong ERP solution with the same standard functionalities as NAV.
Take a look at our dedicated Upgrade NAV to Business Central page and start your journey today
Why Prodware?
For more than 30 years now, Prodware has been building value and purpose for its customers fully grasping and leveraging all the technology advances and breakthroughs. We leverage Microsoft's disruptive technologies by designing unique vertical offerings that meet your industry's business challenges while giving your company a competitive edge. We address the Retail, Manufacturing, Professional Services & Finance markets. We support you all along your digital transformation journey with our holistic end-to-end value proposition.
Have a project? Let's talk!