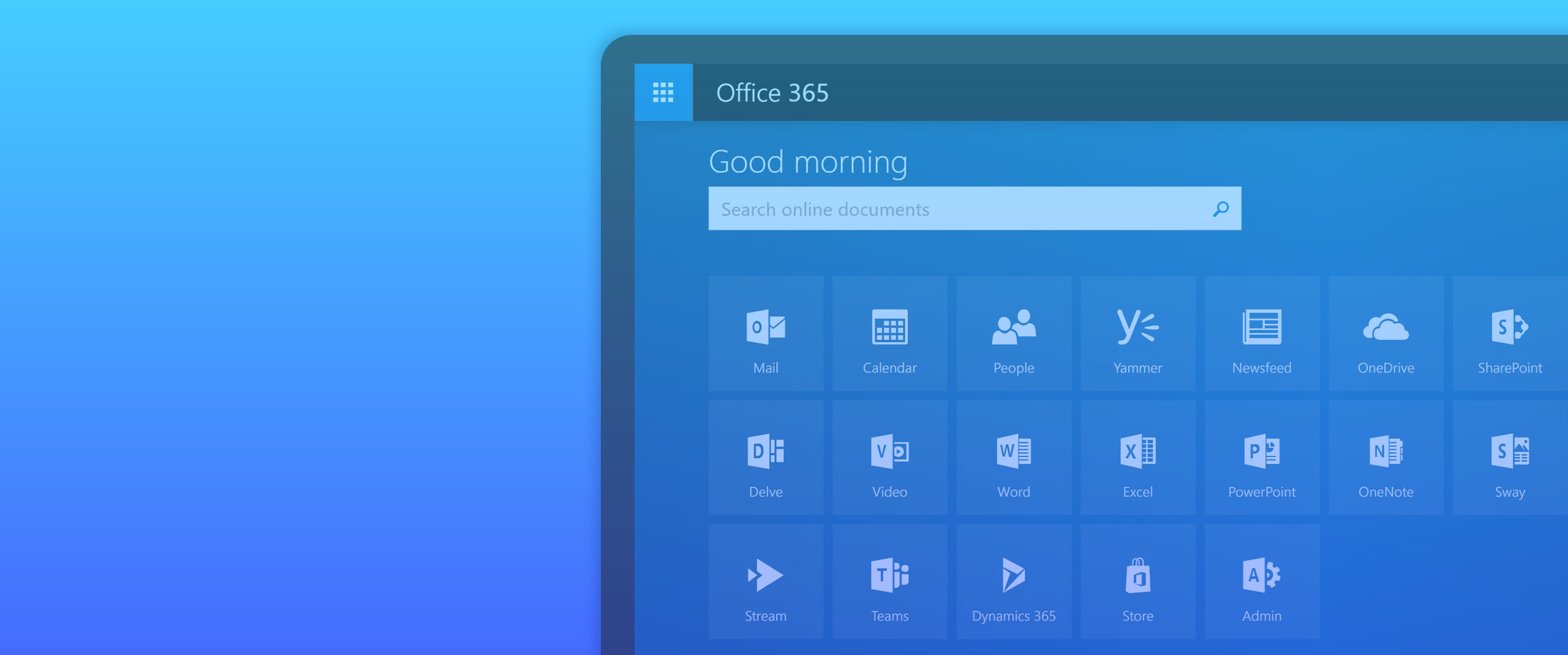 Microsoft Office 365
Generate greater productivity anywhere and on any device
Office 365 helps you and your team be more productive at work, and on-the-go and on any device. It is the modern workplace of today and tomorrow.

Office 365 provides users with the basic productivity and collaboration tools to get work done in the modern workplace. It includes applications like Word, Excel, PowerPoint and Outlook and many more secured dynamic tools in the cloud that help you communicate and collaborate much more efficiently.
BENEFITS – Microsoft Office 365
BRING YOUR TEAMS AND RESOURCES TOGETHER
Leverage this collaborative platform to foster and build teamwork in the workplace. Employees can collaborate and communicate, hold meetings and share files and applications. Enable your employees to always stay connected with their respective content with unparalleled file storage and sharing capabilities.
SET UP MORE EFFICIENT MEETINGS
Get people to join your meeting online in just one click, inside or outside your organization and from any device. Screen sharing, high definition video, instant messaging and real time note taking are all features that help make your meetings more efficient and productive.
COLLABORATING & NETWORKING
Change is the new norm and keeping up can sometimes be challenging. What if you were always connected to what is important at work? Staying connected to the important files, people or activities? With Office 365 you and your team can share ideas, get the latest updated information and always be on the ball.
BEING CONNECTED
Staying connected with your co-workers and keep on working with integrated email. Access emails, contacts and share your calendar anywhere with Outlook Mobile, on your PC or Mac.
STAY FOCUSED
Concentrate on your work rather than on the installation, updating or synchronization tasks. Office 365 handles all the backoffice tasks while you stay focused on your priorities.
How to use Office 365 in your organization?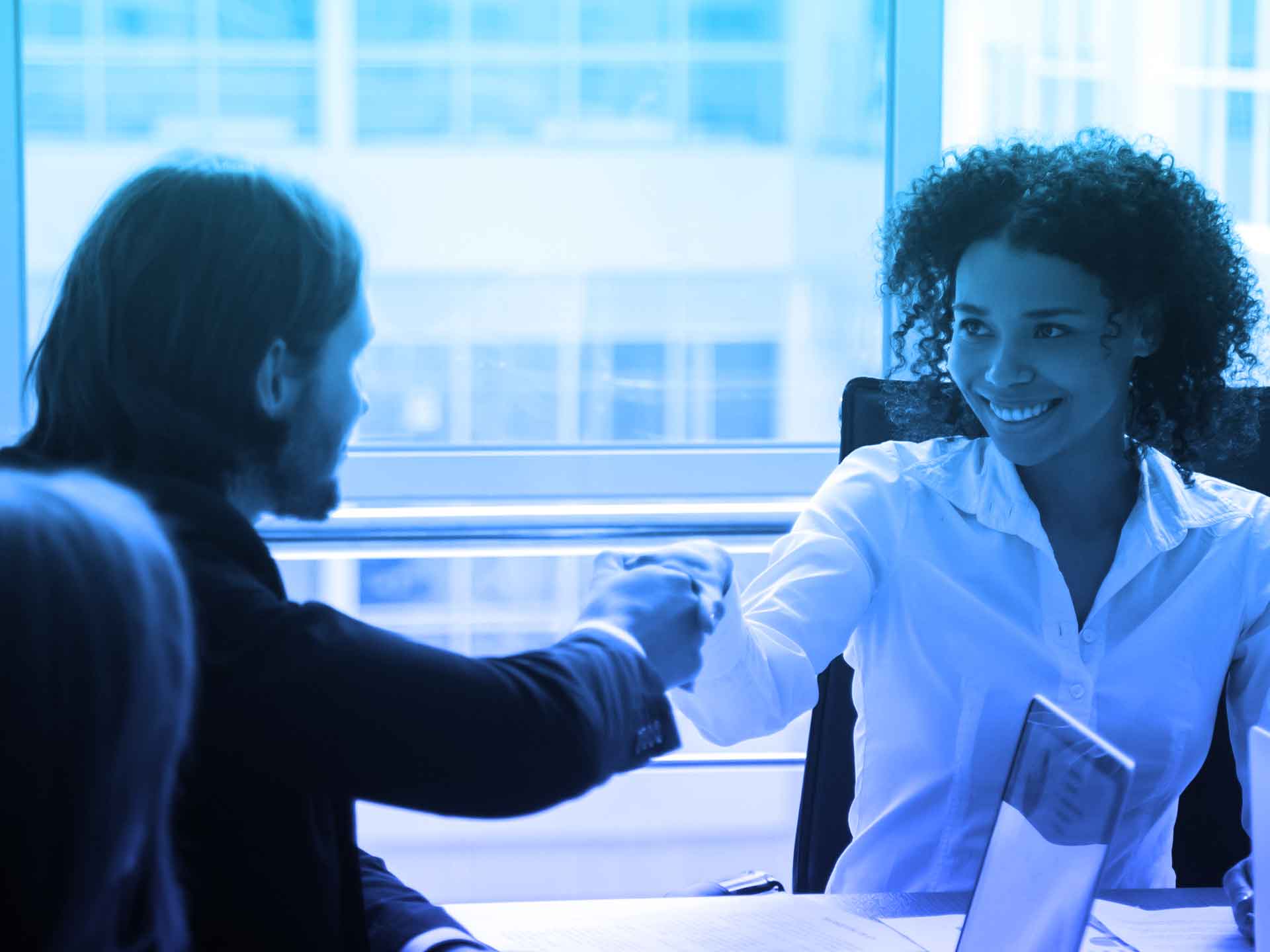 Office 365 for HR & Internal Communication
With Office 365, provide important onboarding resources such as documentation, presentations, and even videos. Make it easier for people to get acquainted with the company, communicate with colleagues and be part of the company.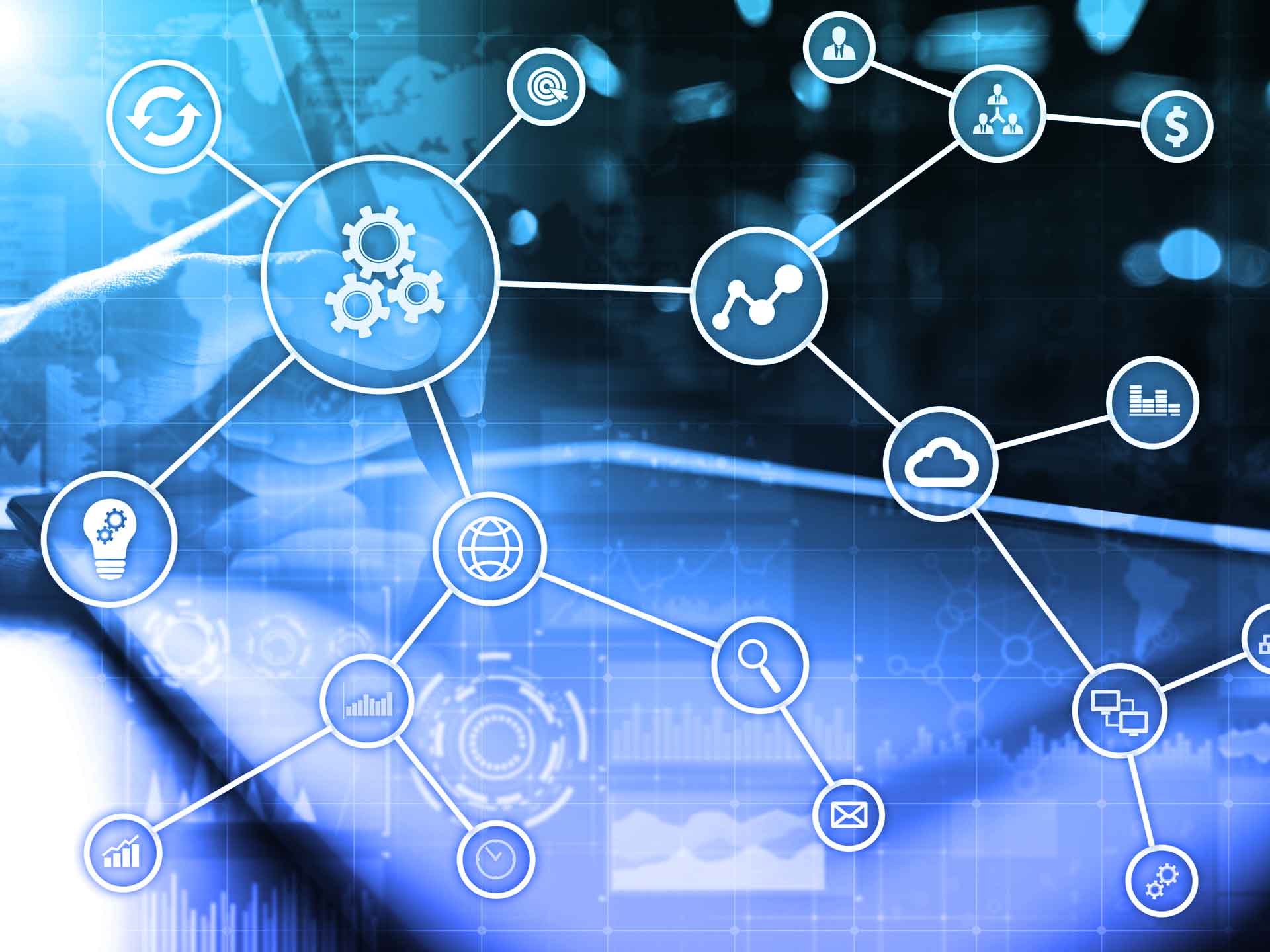 Office 365 for R&D and Operations
Office 365 allows you to collaborate with your colleagues, simplify operations and automate certain processes. You can create workflows and monitor task execution easily and clearly.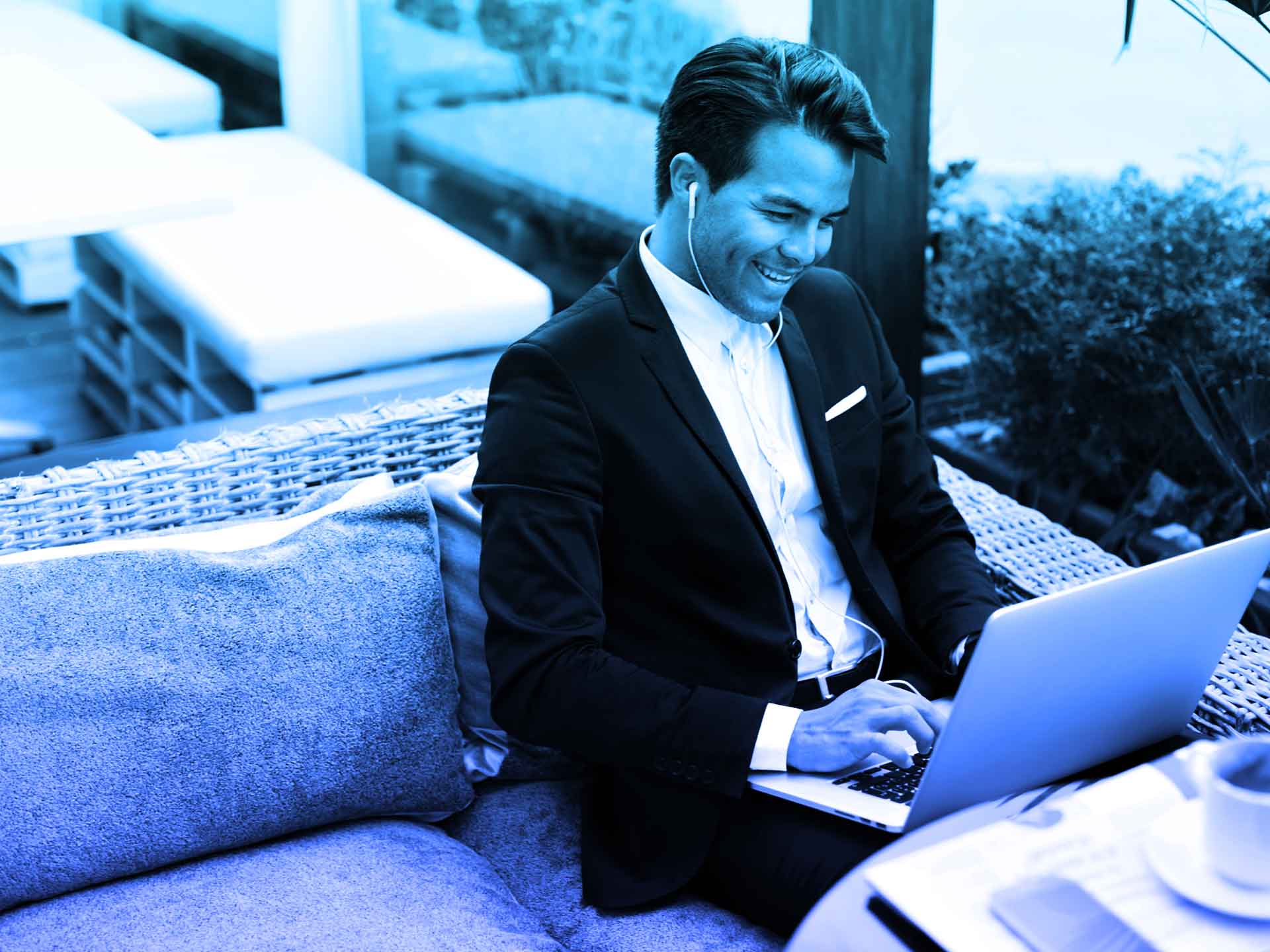 Office 365 for Sales & Marketing
With Office 365, communicating with your customers and partners has never been this easy. You could engage with them on strategic topics and build long-standing solid relationships.
Office 365 APPS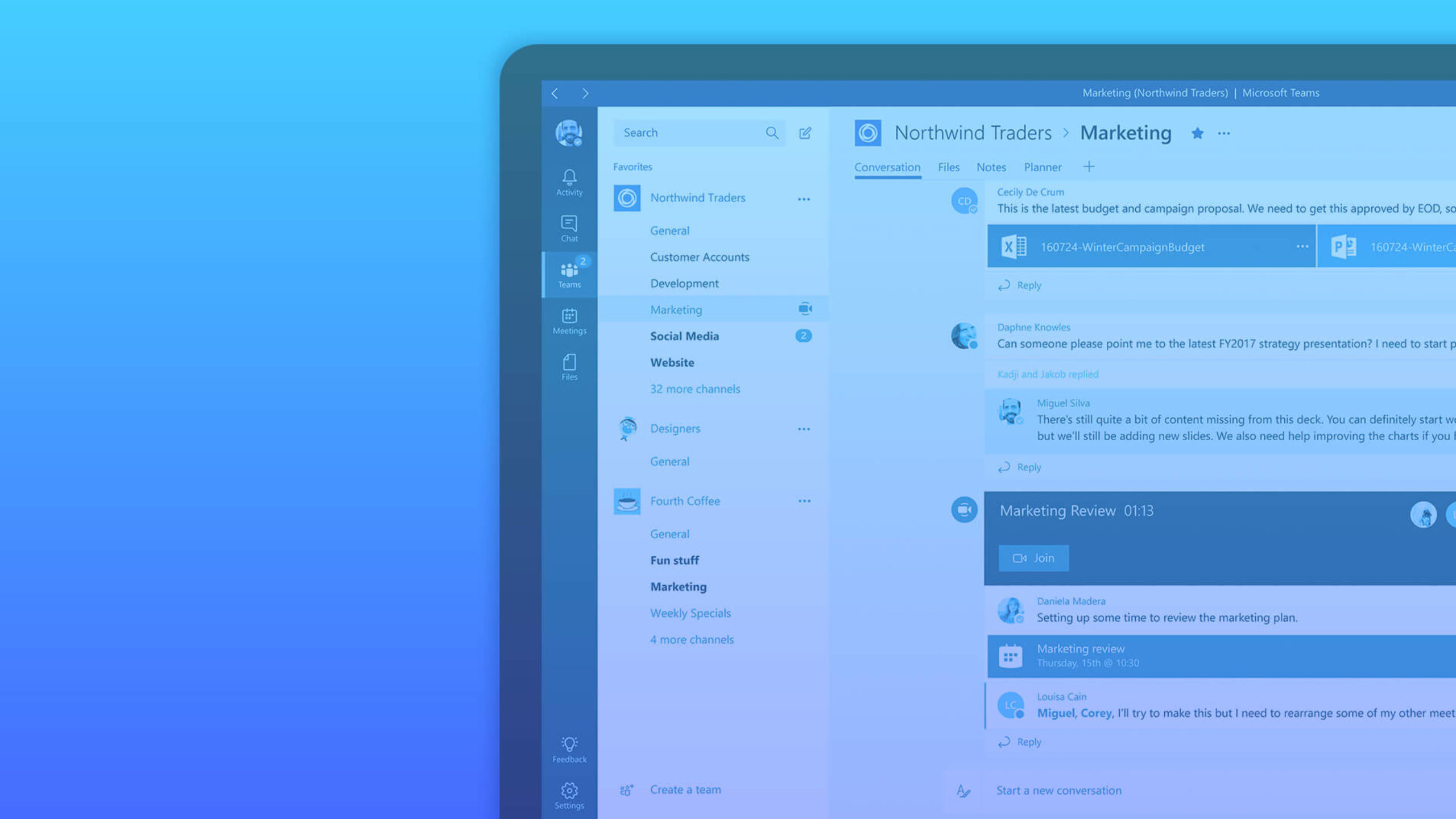 Microsoft Teams
A place where you can collaborate, communicate and make decisions as a team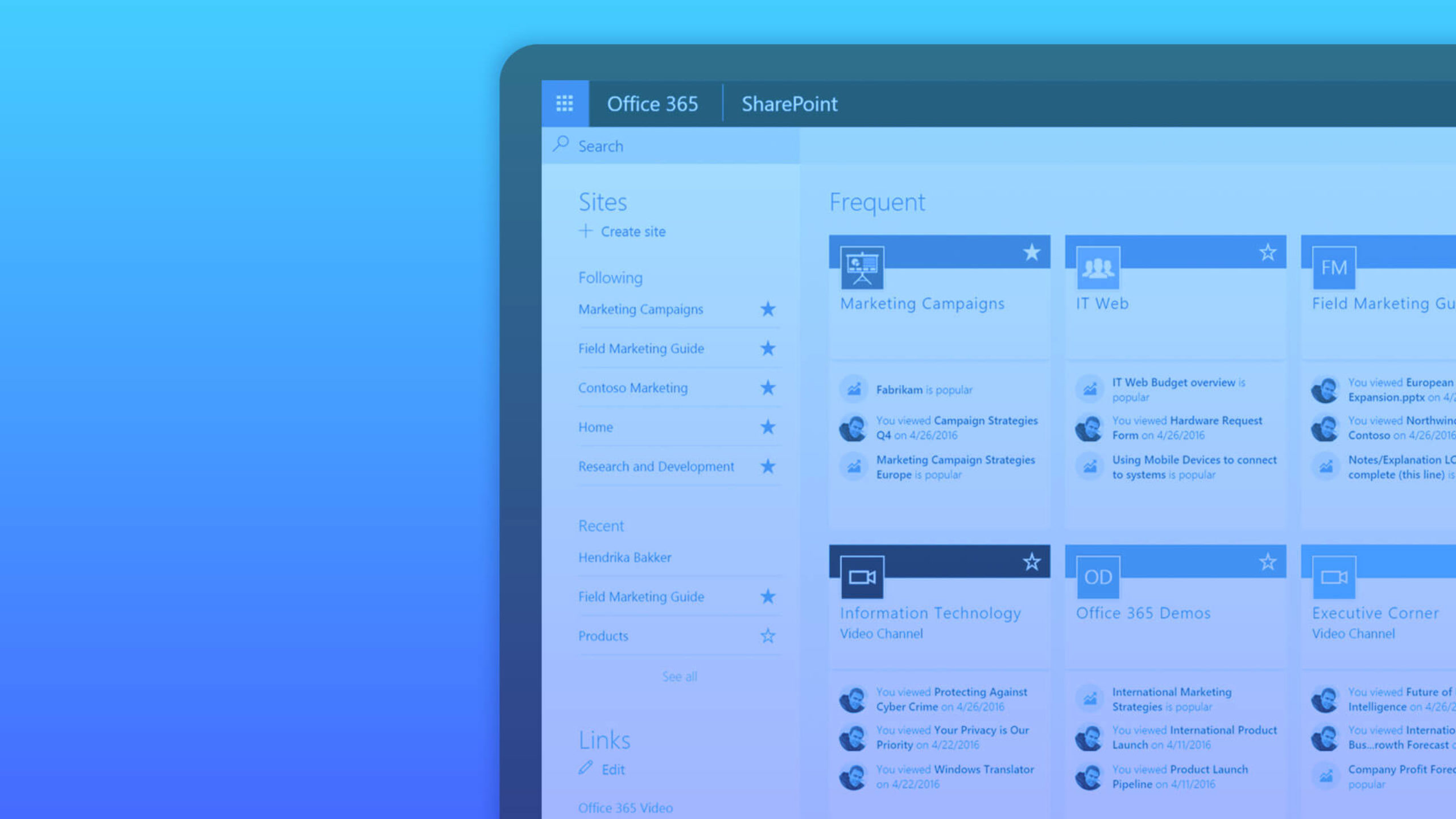 Sharepoint
Inform and engage your organization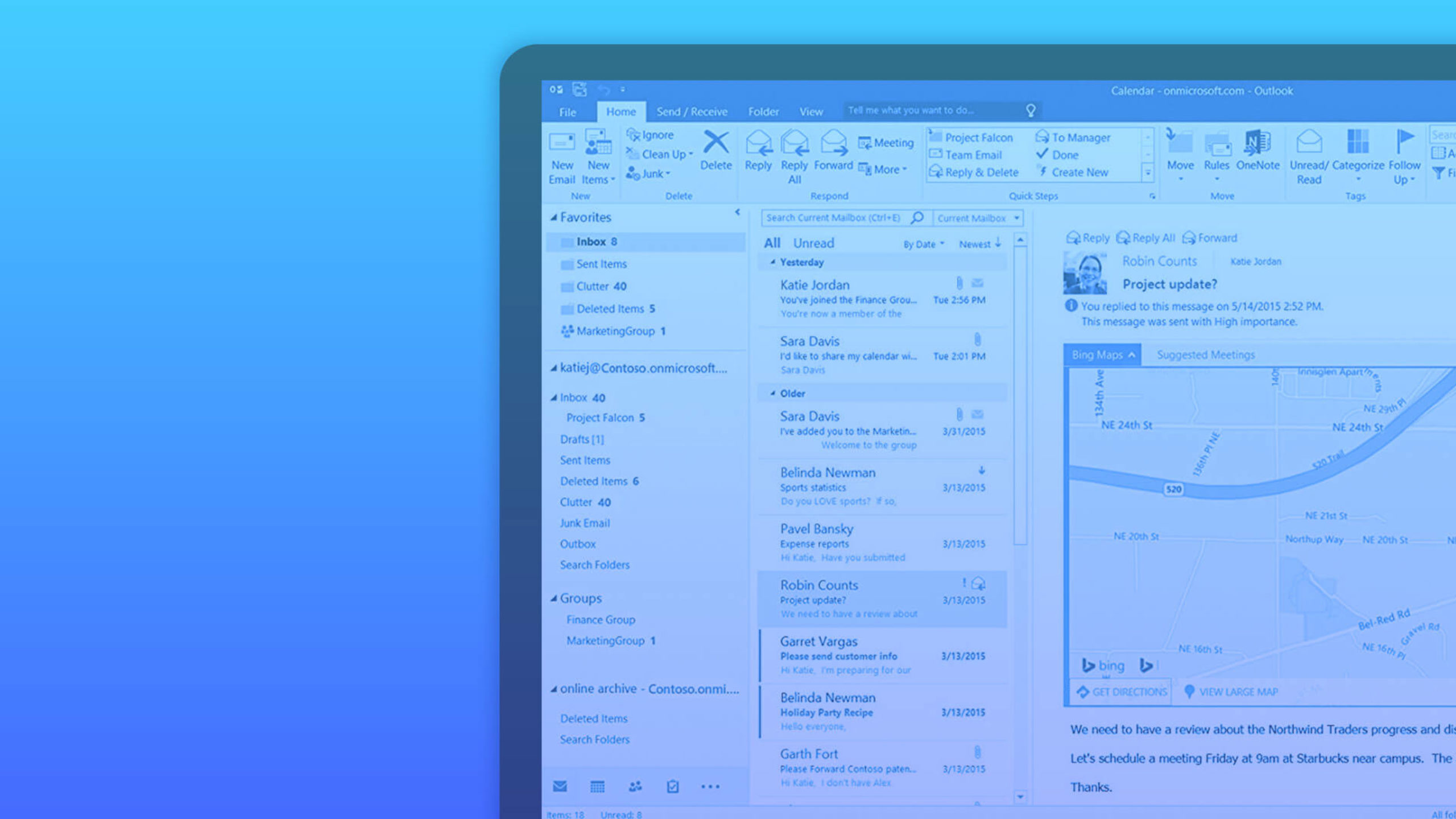 Microsoft Outlook
Connect, organize and get things done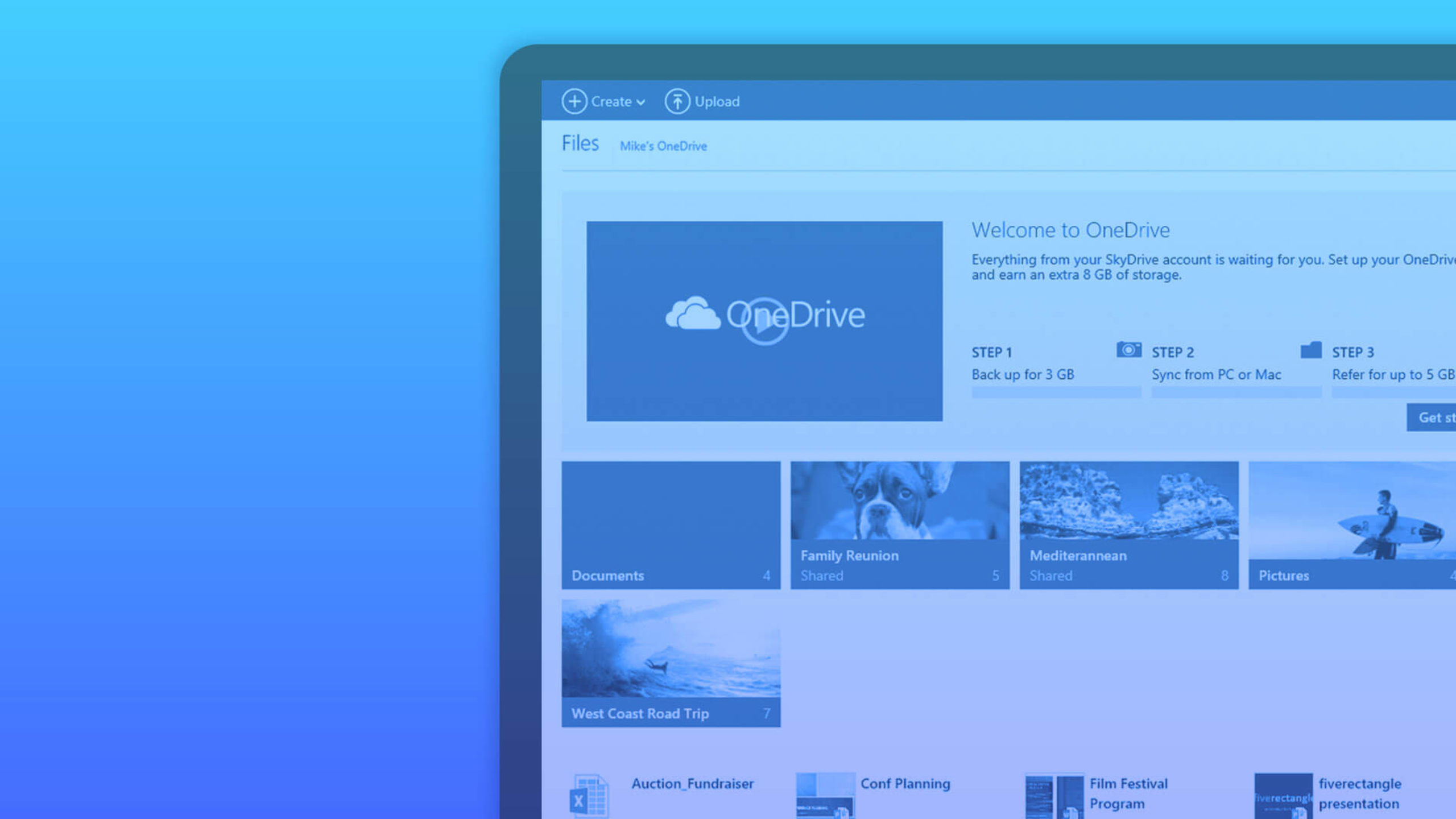 OneDrive
Access, share, and collaborate on all your files from everywhere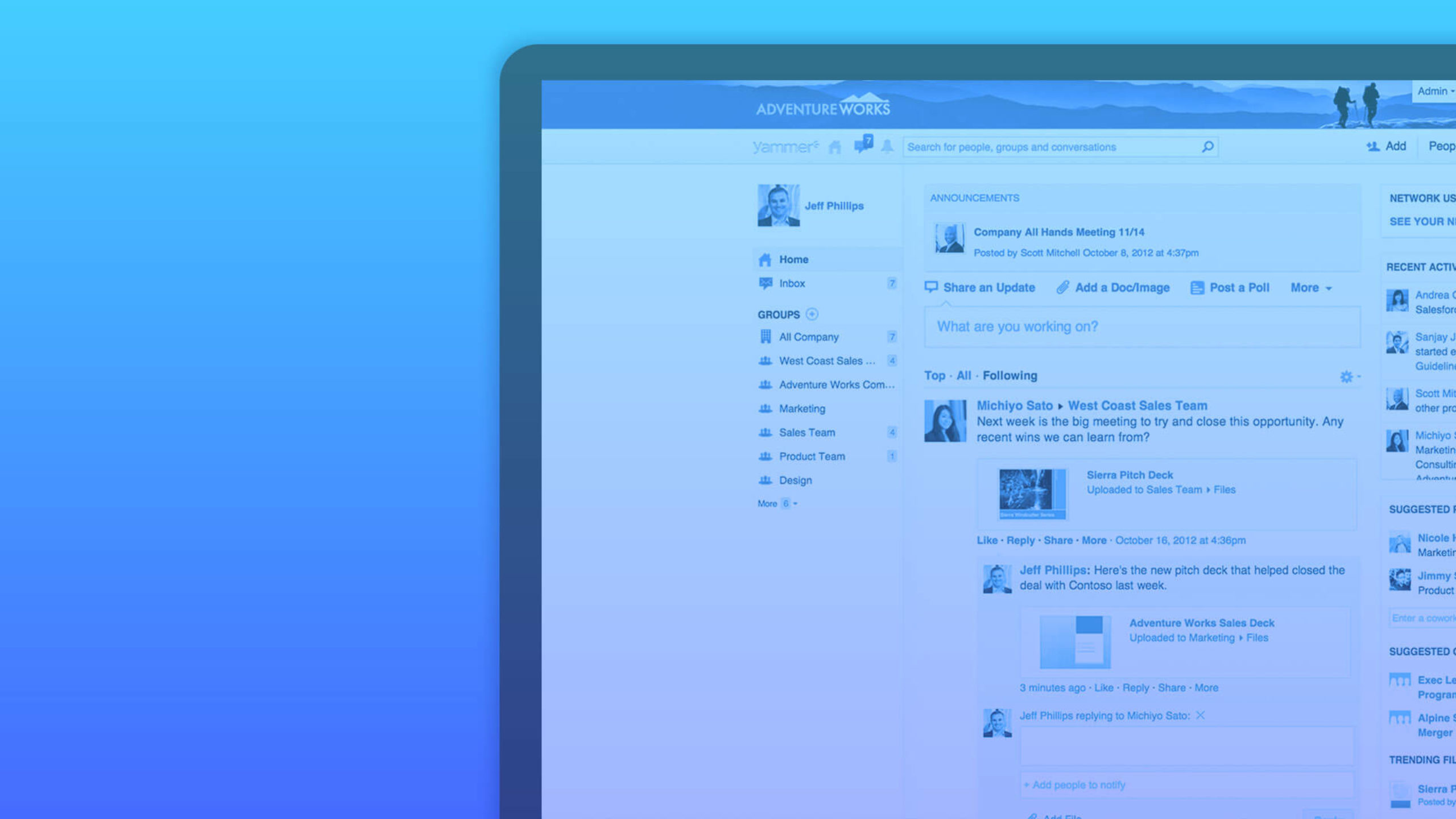 Yammer
Connect and engage your employees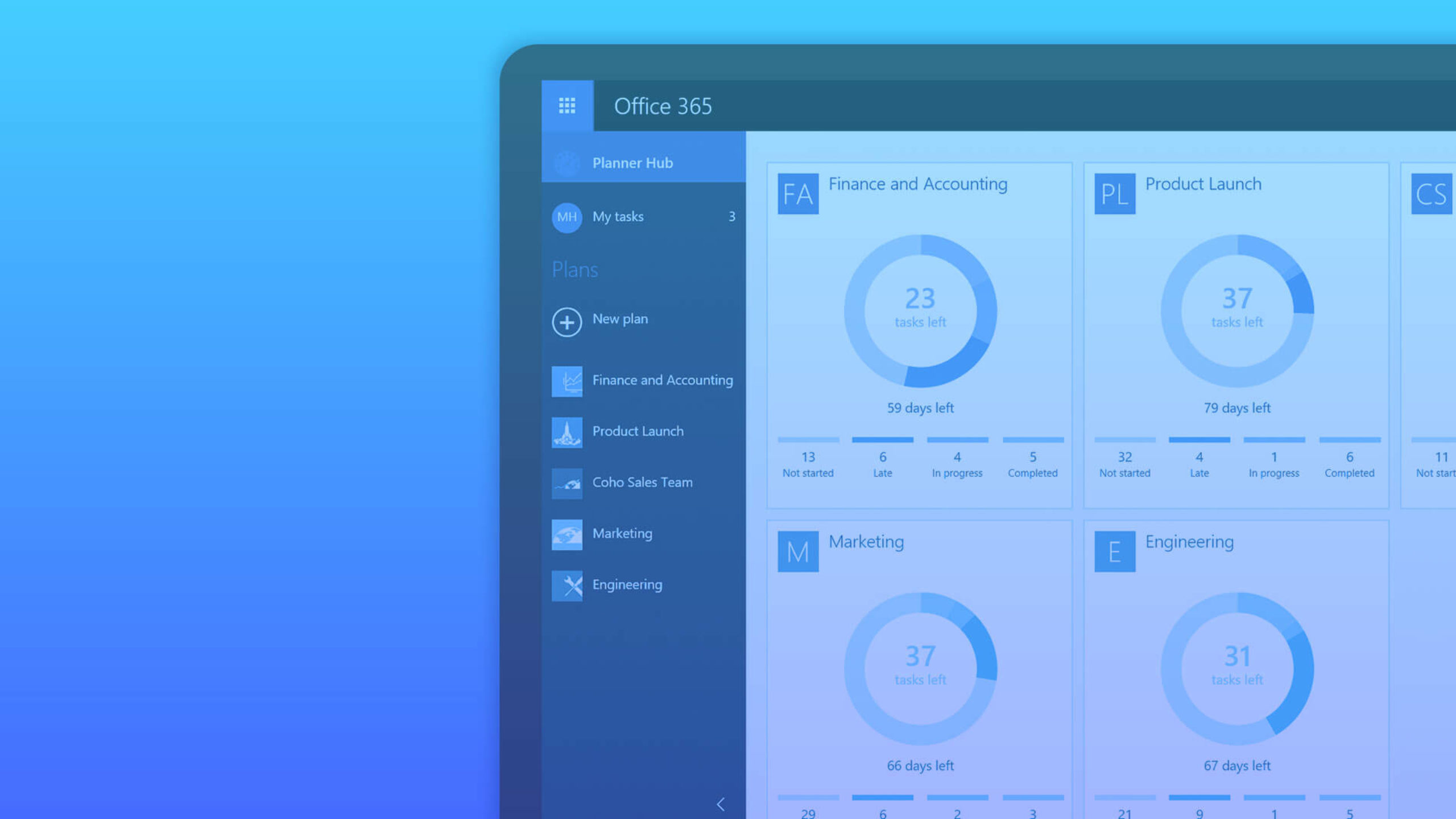 Microsoft Planner
Plan an organize your team's tasks
Why choose Prodware?
We have been around for more than 30 years developing and deploying industry-specific solutions based on Microsoft technology. We deliver our solutions with a whole host of managed services and disruptive technologies that set Prodware and Microsoft well above the rest. As a Microsoft Gold partner, Prodware has been recognized as a leading enabler of Microsoft solutions in Europe.
Have a project? Let's talk!