Auto Settlement accelerator for Dynamics 365 Finance and Operations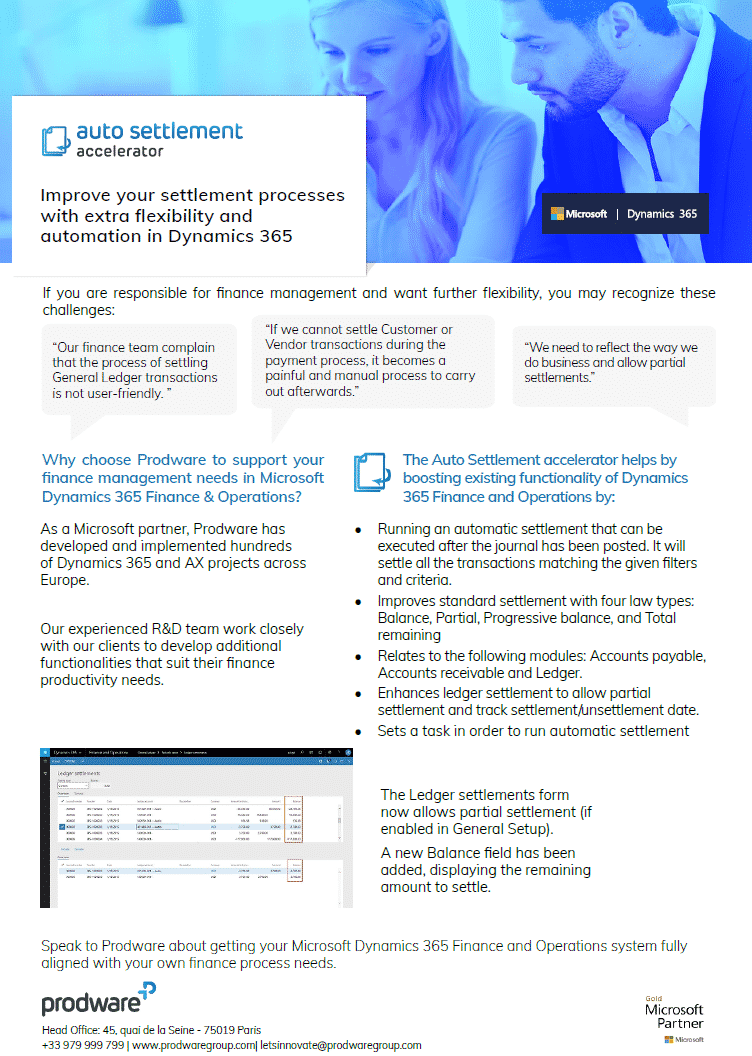 Additional flexibility and automation in settlement processes
Companies unable to settle Customer or Vendor transactions during the payment process, deal with time consuming and manual processes to carry them out afterwards.

The Auto Settlement accelerator for Microsoft Dynamics 365 Finance and Operations helps with additional functionality that implements an automatic settlement that can be executed after the journal has been posted, settling all the transactions matching your filters and criteria.
This accelerator works with the following modules: Accounts Payable, Accounts Receivable and Ledgers.