Expense Management accelerator for Dynamics 365 Finance and Operations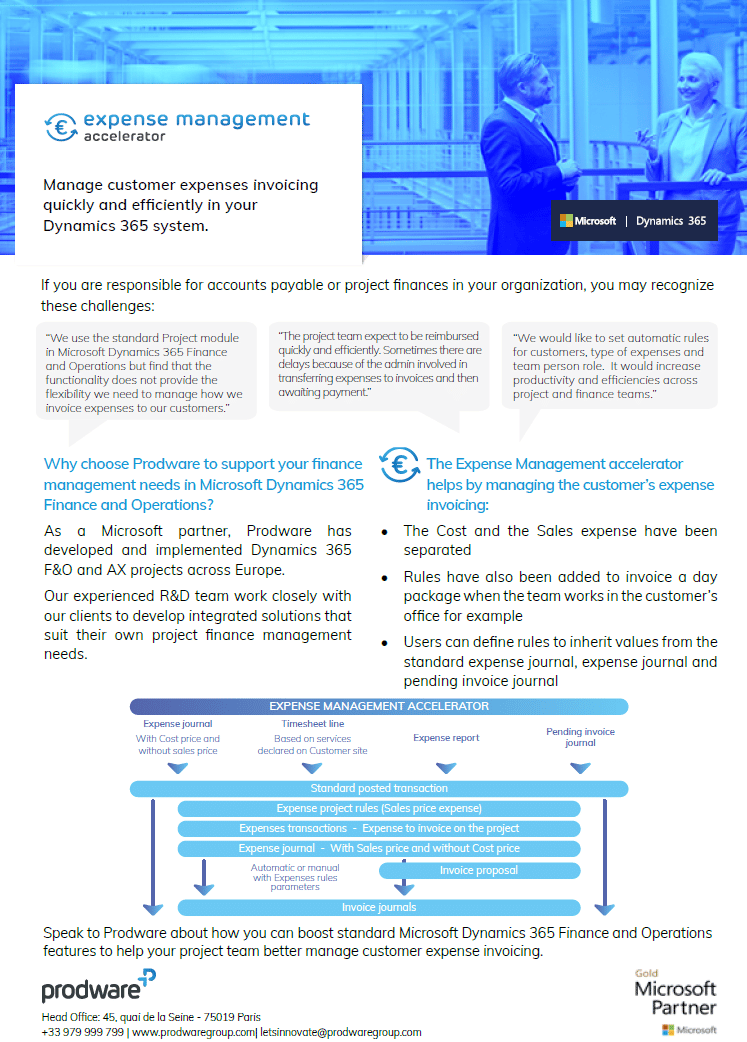 Reduce administration and save time when billing expenses to customers, with automatic rules for client, type and worker.
The Project module in standard Microsoft Dynamics 365 Finance and Operations may not provide enough flexibility for you when invoicing expenses to customers.
By separating the cost and sales expense, the Expense Management accelerator helps boost efficiencies by allowing users to set automatic rules for customers, type of expenses and team person role; inheriting values from expense and pending invoice journals. Rules have also been added to allow invoicing a day package.