Supply Chain Scan & Go accelerator for Dynamics 365 Finance and Operations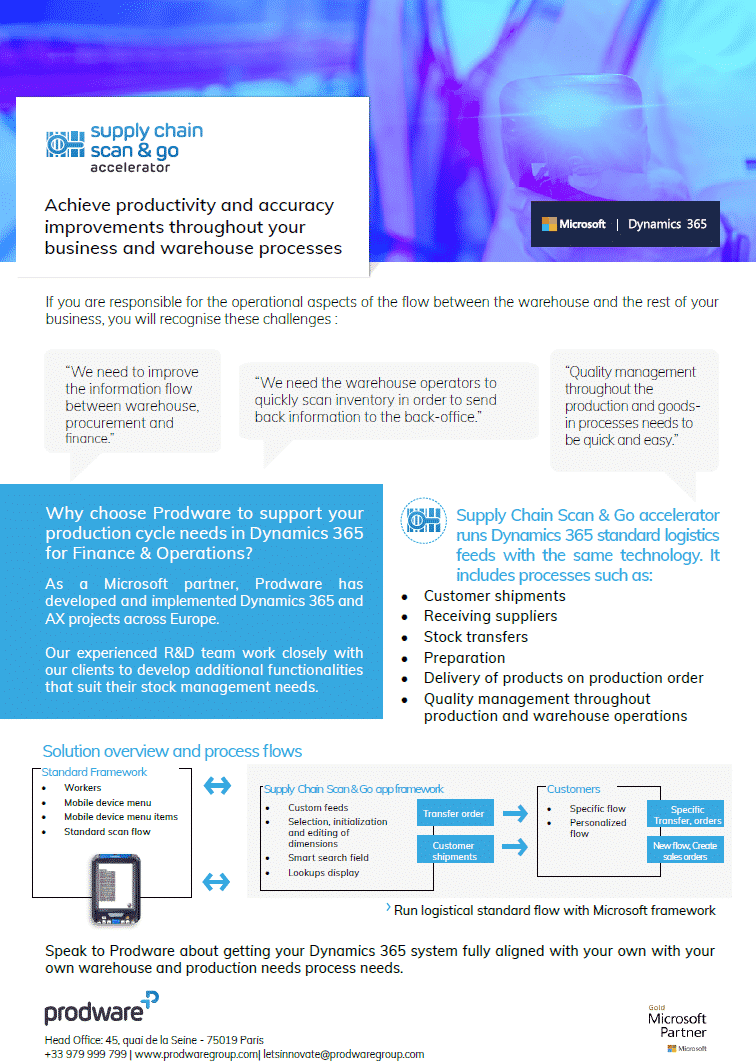 Capture and send information from the warehouse and production floor to boost productivity
The information flow between warehouse, procurement and finance needs to be in real-time in order to maintain optimum customer service levels, healthy margins on stock and the right levels of the right inventory.

The Supply Chain Scan & Go accelerator for Microsoft Dynamics 365 Finance and Operations helps by extending the standard functionality of mobile devices in the Warehouse Management module and production in standard Dynamics.

Warehouse and production operators can quickly scan products in order to send back information to the back-office. It also includes quality management functionality.