Trade Agreement accelerator for Dynamics 365 Finance and Operations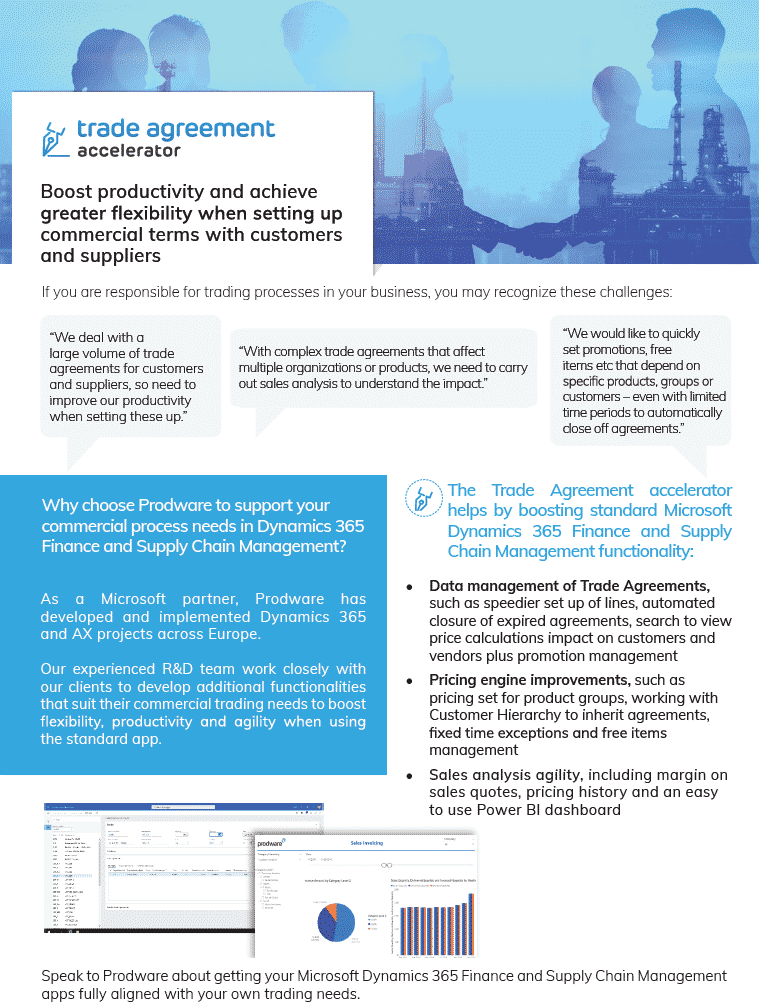 Greater flexibility in managing pricing and trading agreements with suppliers and customers
Distribution companies who deal with multiple suppliers, customers and products need greater flexibility and agility in managing price and trade conditions.
The Trade Agreement accelerator for Microsoft Dynamics 365 Finance and Operations provides additional flexibility in three key areas, boosting agility and productivity: Data management, Pricing engine and Sales analysis.
Companies can adapt their pricing and promotional strategy for each customer, supplier, product, group and timing.