WMS Connect accelerator for Dynamics 365 Finance and Operations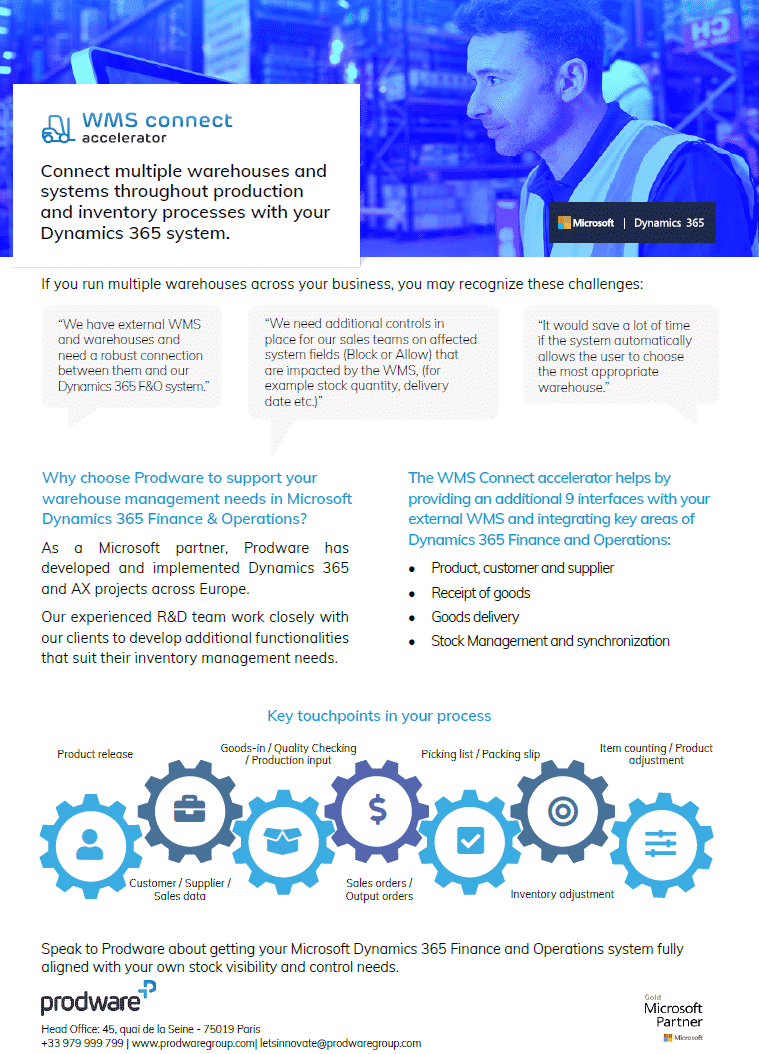 Connect multiple warehouses throughout key touchpoints in your production, quality, sales and inventory processes – for the bigger picture.
If an external warehouse management system is being used it is difficult to achieve visibility and control over key areas which affect sales, procurement, inventory accuracy and ultimately your customer experience.

The WMS Connect accelerator for Microsoft Dynamics 365 Finance and Operations allows users to see received products, delivered products and inventory management in external warehouses and your WMS systems via integration at 9 key touchpoints.