5 mistakes to avoid when evaluating an enterprise field service management solution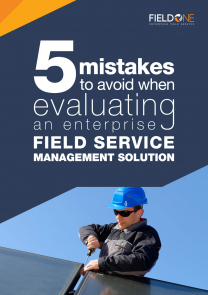 Issues explored include development costs, implementation time, third party integration, mobile applications and deployment decisions.
Evaluating and implementing a FSM Solution is not a simple process. This whitepaper highlights 5 areas where mistakes are commonly made. Learn how to spot these beforehand, ask the right questions, and know what to look out for.
Request to download white paper