Technology in UK Manufacturing | Microsoft Dynamics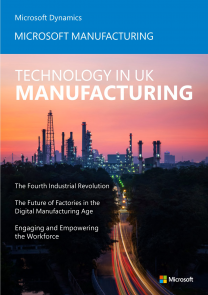 Smart machinery, capable of autonomously assessing and adjusting manufacturing processes, could enable huge advances in 21st century manufacturing.
Today, the Internet of Things , artificially intelligent automation and cloud services promise a seismic shift in production capability. UK manufacturers have great desire to lead the transition. This is a sector famed for its entrepreneurial spirit and innovation. They see the potential of new technology but do they know how to best put the digital age into practice?
Request to download white paper