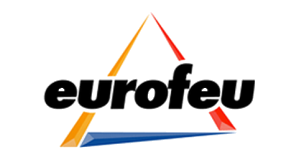 Speaker(s)
Patrick Gouverneyre , Information System Manager
Isabelle Mary , Information System Consultant
Christophe Chaffard , Sales Administrator
Solution
Prodware's Dynamics AX for manufacturing and distribution, helped Eurofeu increase efficiency.
Eurofeu is the leading French provider of fire extinguishers and fire protection equipment as well as provider of maintenance services. Due to the company's growth, they needed a fully-integrated solution, that could enable them to manage all their operations, from manufacturing to customer support. Prodware, with the implementation of Dynamics AX for manufacturing and distribution, helped them in increasing their efficiency.
Overview of Eurofeu
Eurofeu is the leading French provider of fire extinguishers and the third leading French provider of maintenance services for these products. Currently employing approximately 800 people, with revenue amounting to more than €60M from 140,000 customers, Eurofeu provide services across three distribution networks which cater for a large range of customers. The first network is for very small businesses, the second supplies medium-sized businesses and large corporate accounts, and the third is for distributors.
Why choose Microsoft Dynamics AX?
Patrick Gouverneyre, Information System Manager at Eurofeu explains: "As the company was growing, we needed a true enterprise IT solution so we chose Microsoft Dynamics AX. When it came to the provider we chose Prodware to implement this solution, as they are Europe's leading supplier of Microsoft Dynamics."
Eurofeu needed fully integrated software that could be used by everyone in the company, from the manufacturing to the invoicing department through to CRM and Finance.
Why choose Prodware as their ERP partner?
Gouverneyre adds: "Prodware helped us implement our infrastructure with 64-bit servers and Fibre Channel discs. Our whole infrastructure was designed so that we could have the most powerful Dynamics AX solution as possible. Prodware's teams are responsive and are able to answer all my staff members' queries, whether on development or support issues or on purely technical matters."
Prodware developed a customer support module to enable Eurofeu to check one million extinguishers per year. They needed to schedule the right dates for maintenance visits, and to ensure the correct traceability of the extinguishers. Customers can also see a complete history of their equipment.
What are the benefits Eurofeu has seen after switching to Microsoft Dynamics?
Philippe De Panthou explains how Dynamics AX for manufacturing and distribution supports cost effective growth: "We can now use Microsoft Dynamics AX in procurement to order equipment for the whole company. We now have in place an IT infrastructure that will enable us to maintain 500,000 more extinguishers in the near future."
Microsoft Dynamics software enabled Eurofeu to offer a high quality service, to answer clients' questions more efficiently and much more quickly than before. Christophe Chaffard – Sales Administrator at Eurofeu: "We now offer our clients better customer service which has enabled us to gain market share, especially with key account customers who need precise SLAs agreed in their contracts."
Isabelle Mary, Information System Consultant at Eurofeu talks about the productivity benefits of the ERP system: "Microsoft Dynamics AX enabled us to optimise some of the company's processes, to get rid of some redundant steps in the accounting and invoicing processes and to have all our users optimise their tasks and become more productive."