Customer Channel accelerator for Dynamics 365 Finance and Operations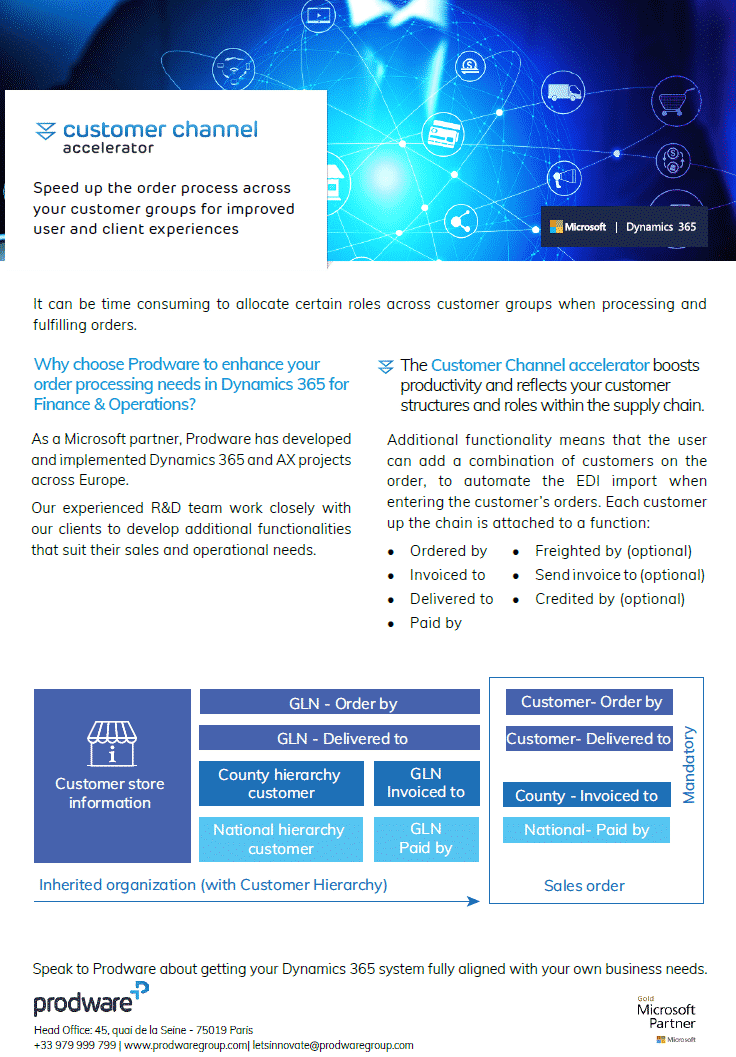 Streamline your order processing when dealing with complex customer groups.
When distributors are dealing with customers within a Group, sales order entries can be a challenge; particularly when dealing with high volumes of customer orders manual intervention of delivery and billing information slows down the process and can lead to errors.

This Customer Channel accelerator for Microsoft Dynamics 365 Finance and Operations helps by reflecting your customer structures and roles within the supply chain (especially when used in conjunction with the Customer Hierarchy accelerator), boosting the automation of your EDI import when entering customer orders, thus increasing productivity.