Demand Forecasting for any ERP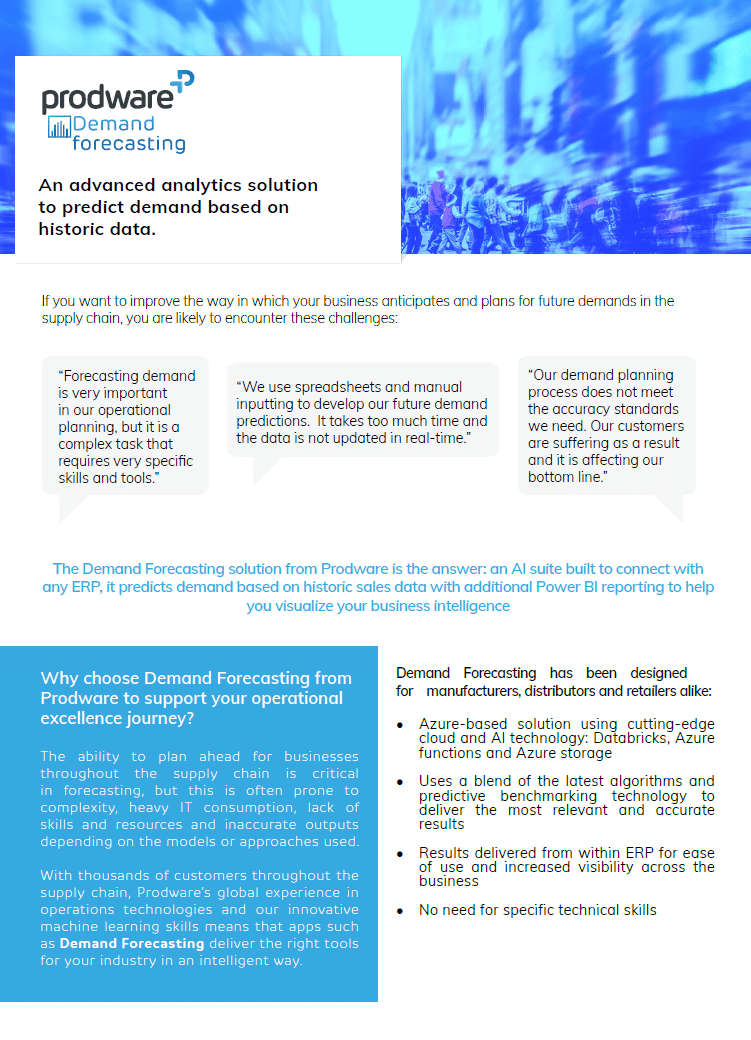 Predict demand based on historic sales data to align inventory and better serve your customers.
The ability to plan ahead for businesses throughout the supply chain is critical in forecasting, but this is often prone to complexity, heavy IT consumption, lack of skills and resources and inaccurate outputs depending on the models or approaches used.

The Demand Forecasting solution from Prodware is the answer: an AI suite that predicts demand based on historic sales data with additional Power BI reporting to help manufacturers, distributors and retailers visualize your business intelligence.
Demand Forecasting universal app is built to connect with any ERP. Other integrated versions are available for Microsoft Dynamics 365 Finance and Operations and Business Central.