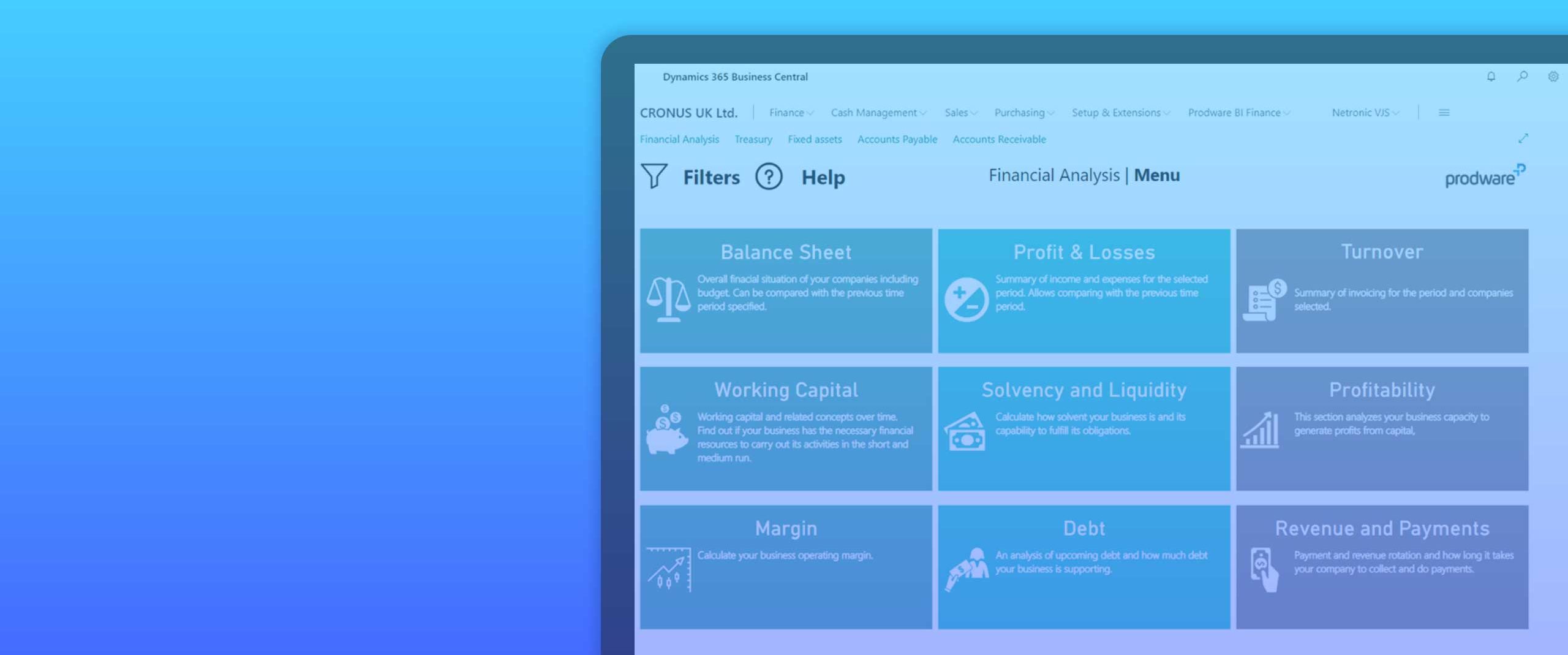 BI for Business Central
Turn data into insight to support your financial health
Getting a bird's-eye view of your business finances is not easy – with a lot of data to track and many variables to consider. Microsoft Dynamics 365 Business Central is optimized for operational day-to-day work rather than analysis to support decision-making.

Our advanced finance analytics solution is the answer, natively integrated with your Dynamics 365 Business Central application, surfacing real data from your day-to-day operations with an additional layer of business intelligence using Microsoft Power BI.

BI for Business Central includes a set of dashboards to meet your needs, with various data panels (more than 120 in total) covering different financial areas.

BI for Business Central can be accessed from inside your Dynamics 365 Business Central application. No need for additional software or switching applications.
Your operational system and your reports, side by side.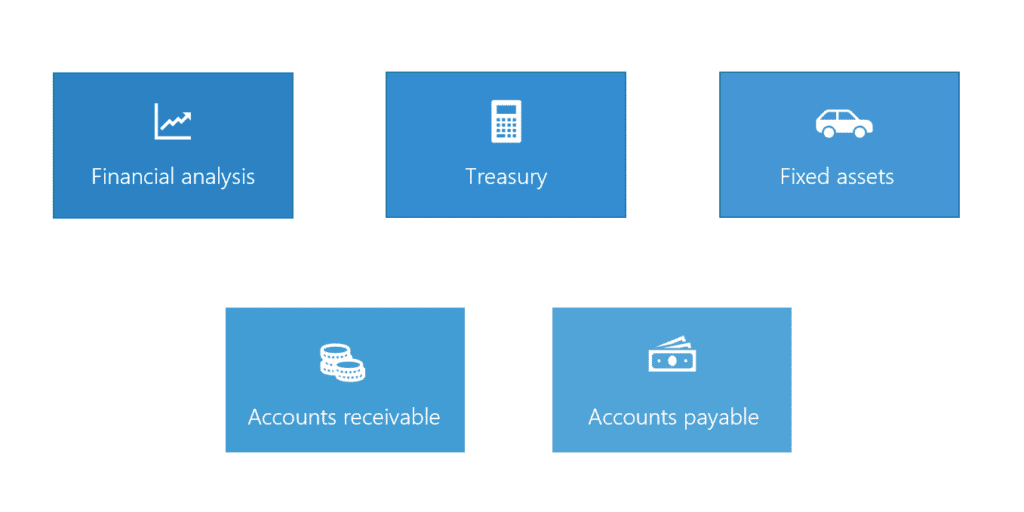 BENEFITS – BI for Business Central
Make the right strategic choices
Understand your business, your strengths, weaknesses and opportunities for growth; to make the correct moves and gain a competitive edge.
Put data at the core of your decision-making
Avoid guesswork and base your plans on clear and up-to-date information.
Improve your operational efficiency
Forget about waiting days or weeks to get the report you need. It's already there.
Make your analysts' lives easier
Instead of having them manipulate endless spreadsheets, empower them to produce business value with the information they need just one click away.
FEATURES – BI for Business Central
More than 100 panels, tables and KPIs are covered by BI for Business Central:
What's inside…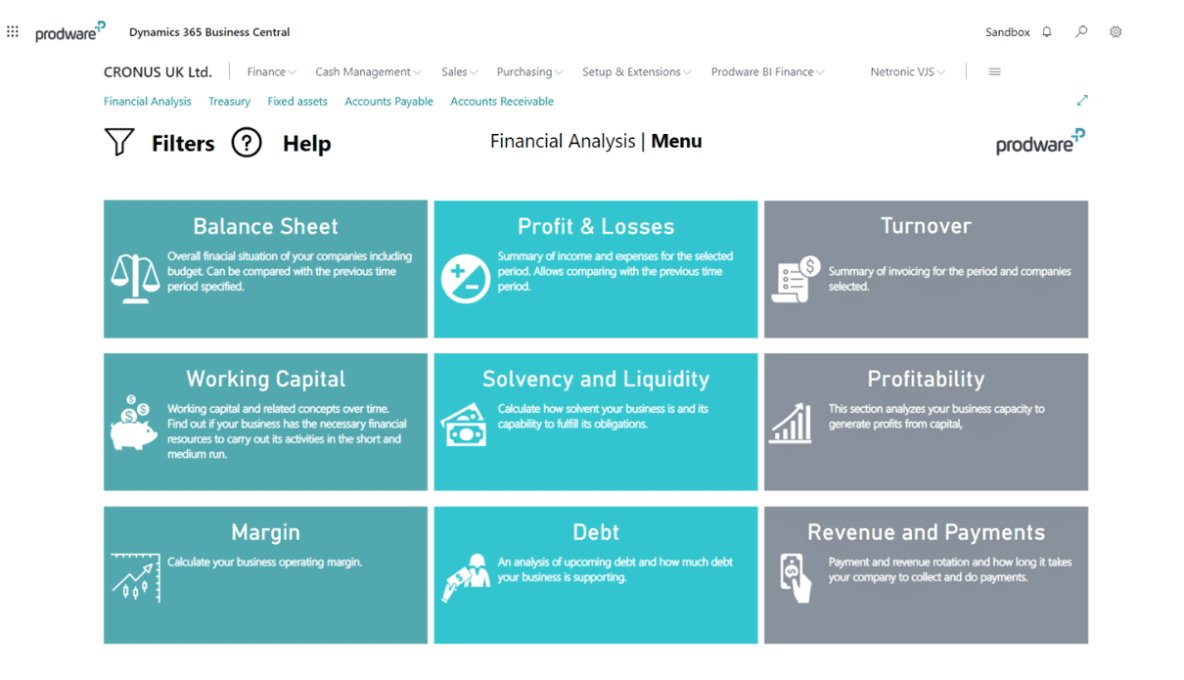 The home menu of BI for Business Central
Why choose Prodware?
At Prodware, we help hundreds of Dynamics 365 Business Central and NAV customers from all over the world to turn their data into insights to support financial management. That experience led us to produce this out-of-the-box solution. Talk to us about transforming the data you already hold to make the right financial decisions in an easy way.
Have a project? Let's talk!