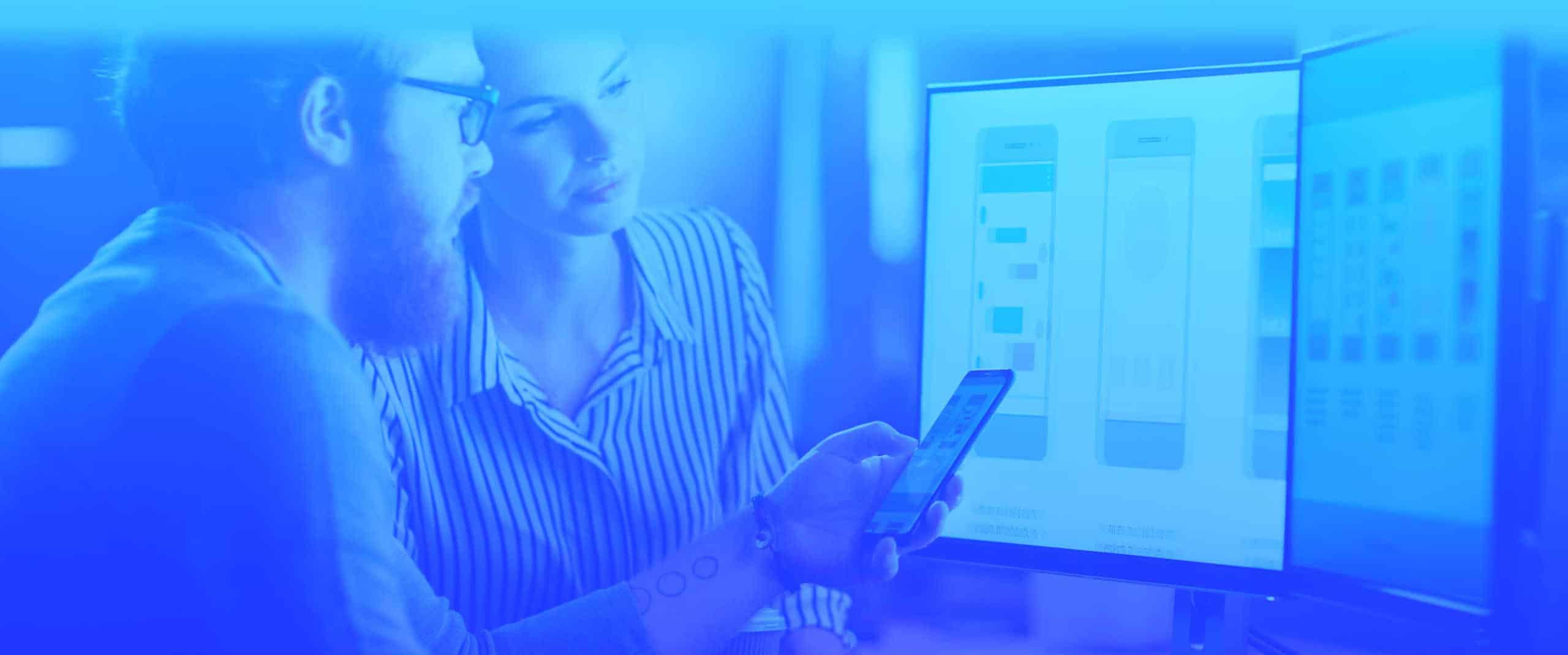 App in a Week
Practical steps to turn your bright ideas into Power Apps that meet your needs
With business demand for mobile apps continuing to outstrip IT capacity to deliver; there is a growing need for "citizen developers" to deliver apps that resolve their business issues themselves.
More people have access to build and share low-code apps such as Microsoft Power Apps to resolve line-of-business issues such as eliminating paper processes and manual data collection.
But some organizations need a helping hand to get started.
Combining our consulting and our development experiences, Prodware have developed the App in a Week service.
We help you develop your first business app; empowering you to take future steps in developing your own Power Apps in the future.
Because your journey with Microsoft Power Apps is personal to you, App in a Week is all about flexibility.
The service a is a modular engagement of up to 10 days; you can include or exclude certain elements such as training and envisioning with the core 5-day development workshop that is fixed.
Features – App in a Week service for Microsoft Power Apps
App in a Week framework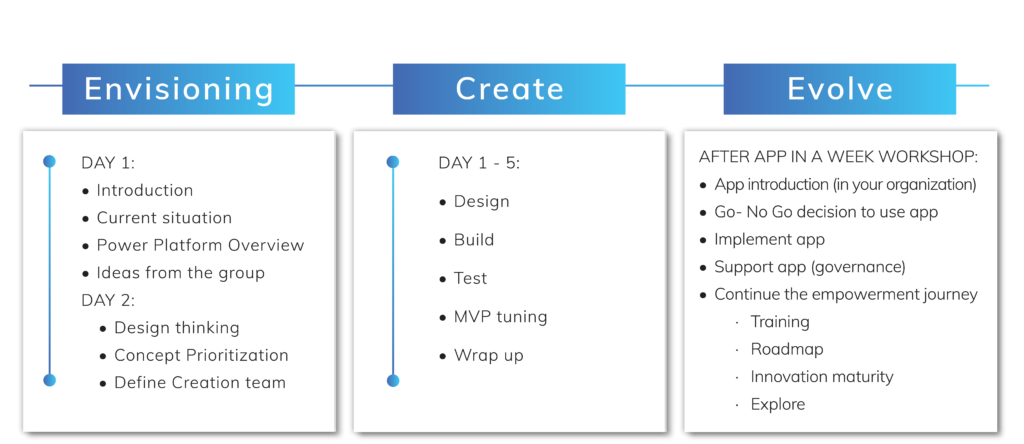 App in a Week deliverables and outcomes

Get on the right track to embrace the low-code citizen development revolution, give your teams the tools they need to solve business challenges themselves with leading Microsoft Power Apps technology.
Why Prodware?
As a certified Microsoft Gold partner with more than 30 years' experience, we support our customers through their transformation journey turning market challenges into sustainable growth opportunities. With our experience across the Power Platform, our experts can support you with practical solutions and services to help you create low-code apps that solve your business issues with no development barriers, no waiting and with full business security and compliance.
Have a project? Let's talk!