BÜFA Composites Benelux
Prodware Netherlands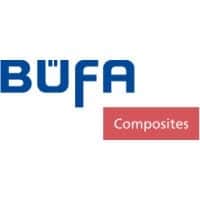 BÜFA Composite Systems is one of the leading European developers and manufacturers of reactive resin products. For over 50 years, they have worked with partners and suppliers to develop ideas and innovations and then integrate them into an innovation process to create customised solutions.
They develop and produce complete composite material solutions at their premises, which features 75,000 m² of floor space, and send these solutions to customers located all over the world. As a family business with high ethical standards, BÜFA embodies sustainability, innovation, digitalisation of the chemical industry.
"In fact, with the start of the new distribution organizations in Spain and Benelux, we immediately took the decision to go for Business Central. Navision is the standard within BÜFA and Business Central was considered very suitable for our business processes and fits well with the existing systems."
BÜFA Composites Benelux, a company with ambition
The parent company of BÜFA Composites Benelux is located in Germany. It is one of the leading European producers of innovative specialty reaction resins. It provides a comprehensive range of custom composite products, comprehensive technical service and professional machine and application know-how. BÜFA Composites Benelux BB is the distribution branch and, in addition to the complete BÜFA product range, it also markets all other requirements for the composites market. It is a one-stop shopping concept. BÜFA pursues a long-term vision. For the distribution branch in Europe, the explicit ambition is to be one of the leading European distributors in the composites market within 3 years.
Project Manager Jos van de Vossenberg: "BÜFA serves the entire composites market, an extremely versatile market. A lot is possible with composites because of their durability, light weight and high mechanical strength. Consider, for example, applications in boat building, trains, automobiles and commercial vehicles. Due to the culture of this family business, there is a lot of room for growth and development. BÜFA wants to encourage employees to get the very best out of themselves and thus be able to offer the customer excellent service. With our high ethical standards, "new chemistry" doesn't stop at innovative solutions and applications."
Ambitious future plans
They used Microsoft Dynamics NAV 2009, but that system no longer suited their ambitious plans for the future. Jos: "Actually, with the start of the new distribution organizations in Spain and Benelux, we immediately made the decision to go for Business Central. Navision is the standard within BÜFA and Business Central was considered very suitable for our business processes and fits in well with the existing systems. We went Live in Spain at the beginning of 2020 and Benelux is the second organization to take this step.
The IT manager of BÜFA and Jos himself were intensively involved in the implementation project. Jos: "Actually, we immediately chose Prodware as a partner. Decisive factors here were the good experiences in the past, the track record of Prodware and the international presence. First we had a lot of contact with the sales manager. Later in the project, contact mainly took place through the project managers of Prodware, Rolf van Nieuwenhuize and Cynthia Aarts. Thanks to that intensive contact, we were able to coordinate the project progress with each other."
Time pressure
With a view to going live on January 1, we were working under great time pressure. But the team didn't run into any major problems. This was partly due to the fact that they have stayed close to the standard. According to Jos, there are now only some finishing works. Jos: "In addition to Business Central, we also installed the Prodware Distribution solution for Business Central."
Jos: " Prodware works according to the SureUse methodology. This means that you first clearly describe all phases and then go through them one by one. That works efficiently. We knew the time span was short. This requires on both sides that you have to respond quickly and be sharp that nothing is left behind that delays the project. What helped was our knowledge and expertise of ERP systems. The fact that all users are equal key users also had a positive effect. Everyone immediately reacted enthusiastically." Jos gives a special compliment to Tonny Nijkamp. As an employee in the Finance department, he supported the team efficiently and made a lot of extra effort.
According to Jos, Prodware was able to feel positive in what he believes to be a no-nonsense implementation. Jos: "I didn't have the feeling that Prodware wanted to sell 'more'. We were clearly informed about the feasibility in terms of time. But everyone knew his or her responsibilities and the collaboration was very responsive and proactive. If training can be done in one instead of two hours because people understand it, then you can finish and without filling the time. I like that attitude."
New projects
In concrete terms, this implementation provides BÜFA with an up-to-date ERP system that is ready for the future. Jos: "In our next steps, data exchange with BÜFA and partners, consolidated, uniform processes and reporting, a modern CRM, Webshop, Website, etc. are central. But with a good back office, we have created an excellent foundation. Internally, further steps are planned with regard to additional extensions. After Spain and Benelux we still have to add Baltics, Nordics, UK and Poland (and perhaps other countries). There are already initial talks with Prodware about UK, there is the will on both sides to do this implementation together. This project is more extensive, it involves about 30 users plus the production department".
BÜFA is very satisfied with the result, the pleasant cooperation with Prodware and of course also with the delicious cake that was cut when they went live on January 4th.