EDI accelerators for Dynamics 365 Finance and Supply Chain Management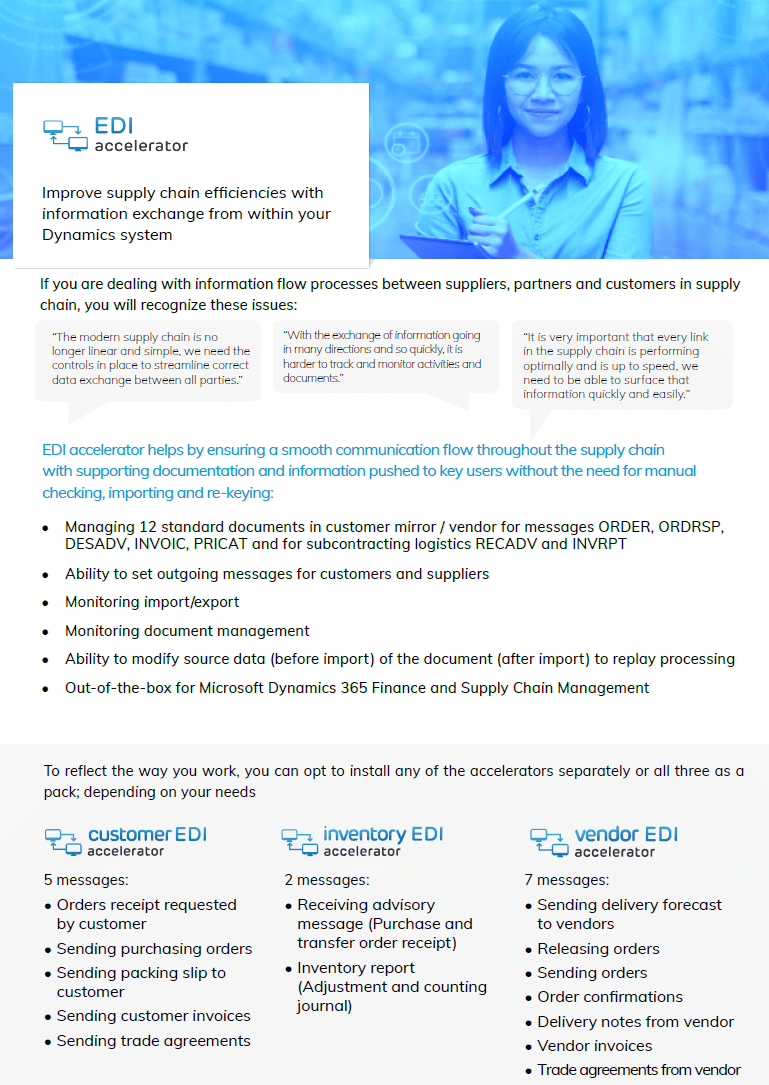 EDI accelerators provide mirror functionality between the customer and supplier modules, with the same connectivity for subcontracted logistics partners.
The information flow between suppliers, partners and customers can be complex and changeable; so the administrative burden to ensure all elements of the supply chain are aligned can be heavy. Through one administration monitoring tool users can track import/export activities and batching documents and it pushes information to the end-users.