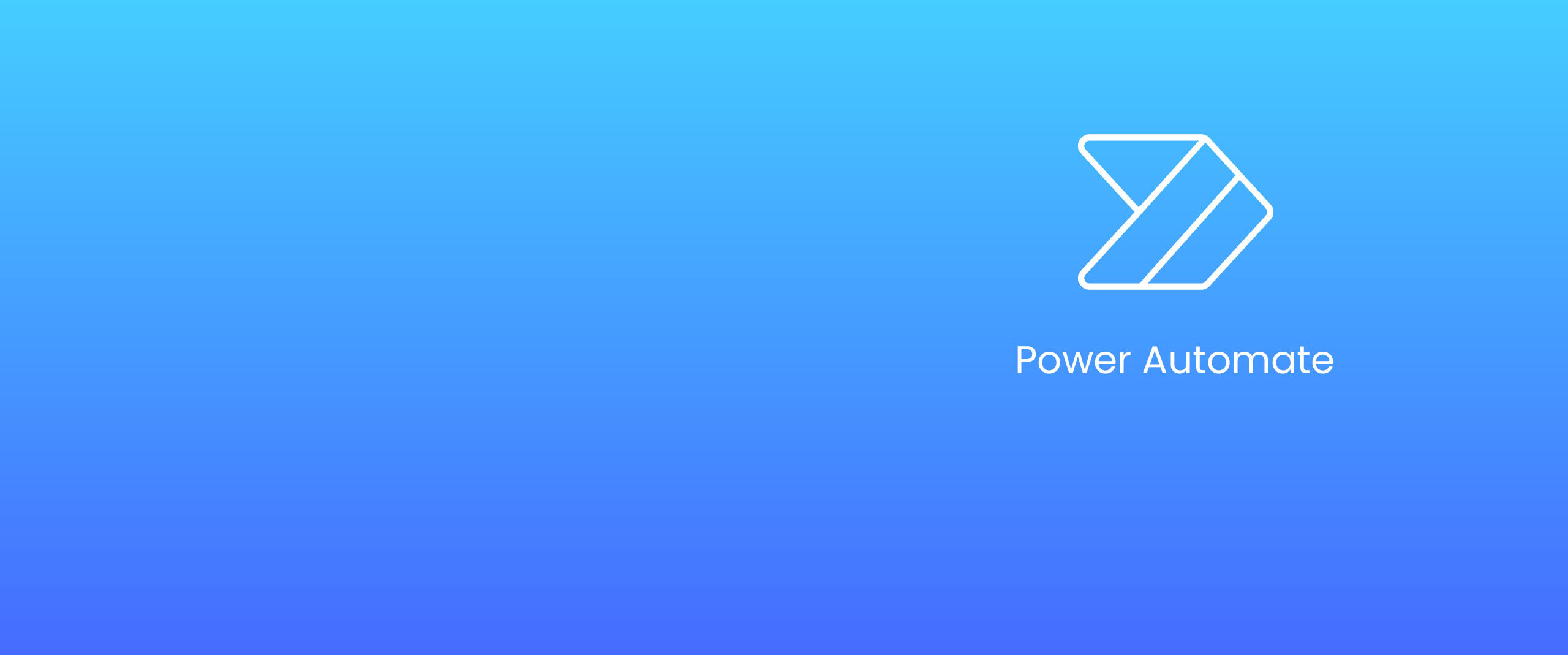 Microsoft Power Automate
Streamline repetitive tasks and business processes
In an increasingly connected and fast-paced world, automation allows organizations to do more with less across their business. From simple tasks to enterprise-wide business processes, automation can free up time for teams to add more value, make less mistakes and find more time.

60% of all occupations have at least 30% of activities that could be automated (McKinsey)

Microsoft Power Automate allows your business to focus on higher-value work by automating your time-consuming manual processes with flows. The no-code nature of Power Automate means everyone can automate organizational processes; even across legacy software and modern cloud-based apps and services.
BENEFITS – Microsoft Power Automate
Boost productivity whatever the business issue
Build time-saving workflows into everything from individual tasks to large-scale systems with seamless integration using hundreds of prebuilt connectors.
Easy and safe automation for everyone
Enable everyone to build secure workflows with a no-code guided experience and cloud-based data loss prevention, identity, and access management services.
Leverage AI for intelligent workflows
Automate time-consuming manual tasks with built-in Artificial Intelligence capabilities, giving you more time to focus on strategic, high-value activities.
Simplify business process automation
Save time and effort with UI flows, a robotic process automation (RPA) capability. Automate mundane, rules-based tasks with point-and-click simplicity—whether the app is old or new, on-premises or in the cloud. Even with disparate legacy systems you can record and replicate steps such as mouse-clicks and data entry into new automated workflows and reduce errors.
Why choose Prodware?
As a certified Microsoft Gold partner with more than 30 years' experience, we support our customers through their transformation journey turning market challenges into sustainable growth opportunities.
With our experience across the Power Platform, our experts can support you with practical solutions and services to help you create low-code apps that solve your business issues with no development barriers, no waiting and with full business security and compliance.
Have a project? Let's talk!