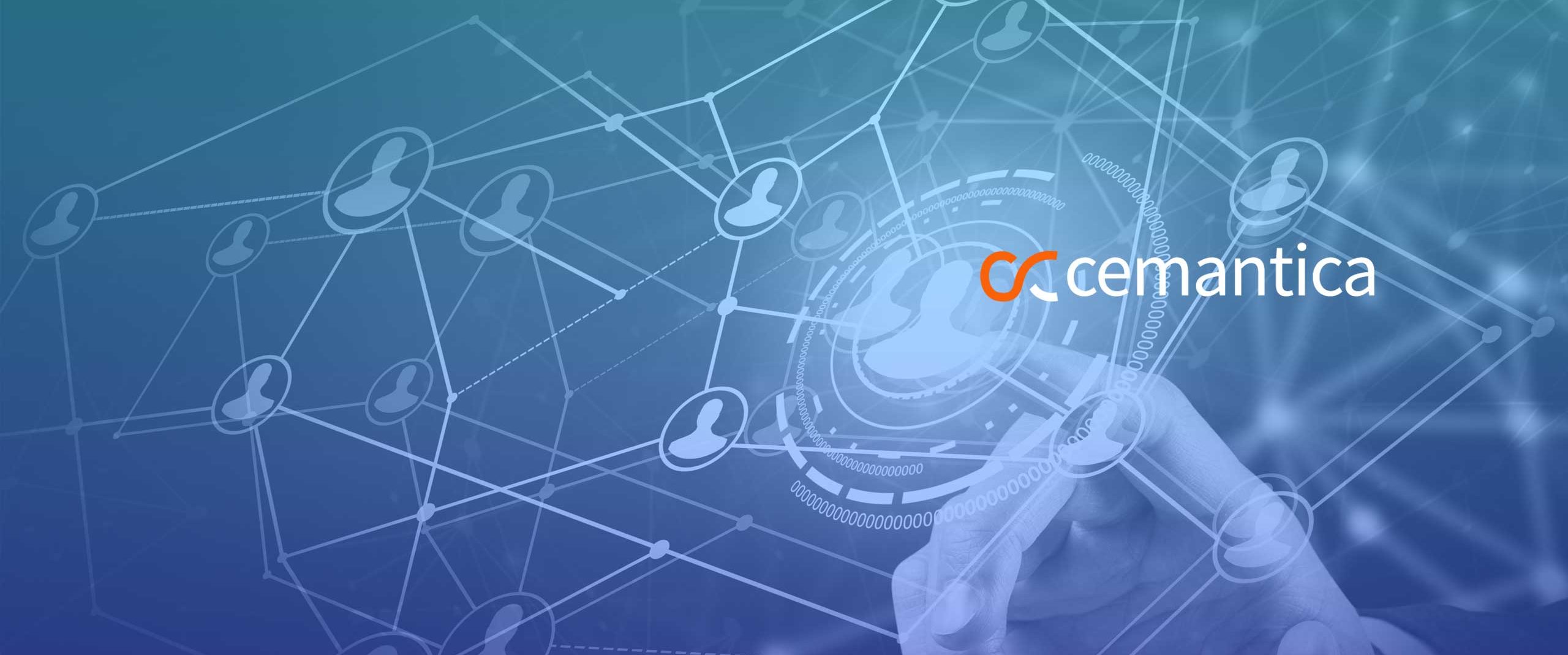 Cemantica
Customer journey mapping platform for Microsoft Dynamics 365 Customer Engagement
Customer journey mapping tracks how your clients engage with you. Understanding how they interact with you has a crucial importance on your business and leads to better customer experience and more profitability. Traditionally, customer journey maps are created during workshops with sticky notes; but what happens to this information afterwards? How does it inform your customer contact and marketing strategies? How is it kept updated?

Cemantica makes customer journey mapping more accessible by allowing users to create and customize journey maps and manage your CX program directly in Microsoft Dynamics 365 Customer Engagement.
Cemantica offers you the unique capacity to integrate your VoC data set (NPS surveys, customer data in the CRM, satisfaction surveys etc.), visualize and compare your personas with real customer sentiment and satisfaction at every touchpoint, stage and across all journeys.
Listen to your business beat with Cemantica
Cemantica lets you build, monitor and update your customer journey, track emotion levels and detect opportunities to deliver exceptional experiences right where needed.
BENEFITS – Cemantica
Better understand your customers
On-the-go data collection with Power BI dashboards for accurate decision-making, enabling businesses to better understand and forecast their customers' needs and expectations.
MAKE DATA-DRIVEN DECISIONS
Transform customer interaction data into journey descriptions, emotions of the persona and the contact in different touchpoints to optimize and inform marketing activities.
TAILORED CUSTOMER EXPERIENCE
Cemantica lets you create, monitor and update your customers' journeys, track emotion levels and detect opportunities to deliver exceptional experience right where needed.
MANAGE CLIENT RELATIONSHIPS BETTER AND DEEPER
Provide informed and on-point decisions by connecting personas to real customers based on recorded interactions in your CRM or any kind of VoC data sets (satisfaction surveys, NPS feedback, studies, etc.).
STAY UPDATED WITH LEADING TECHNOLOGY
Natively integrated with Microsoft Dynamics 365 Customer Engagement and ready to use in the Marketing and Application menu.
What's inside…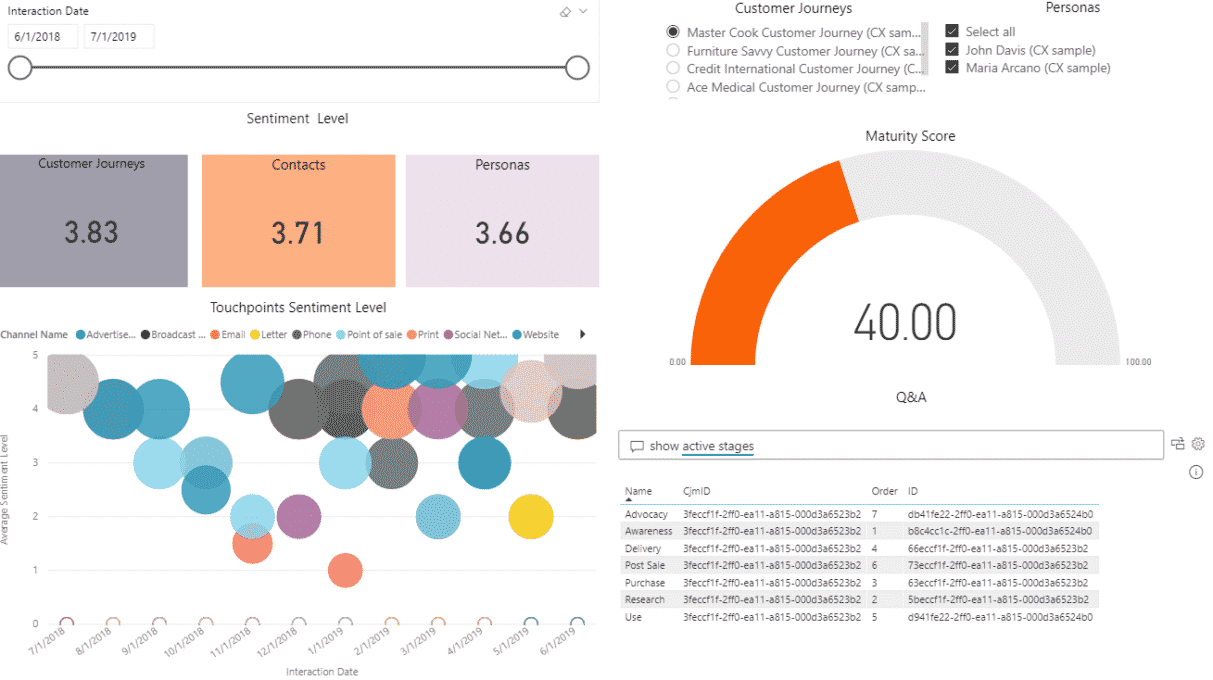 Cemantica dashboard for personas, sentiment and customer journey stages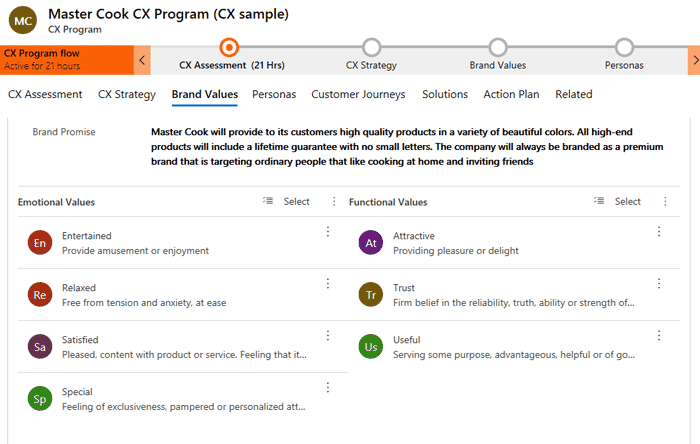 Cemantica CX program workflow in Dynamics 365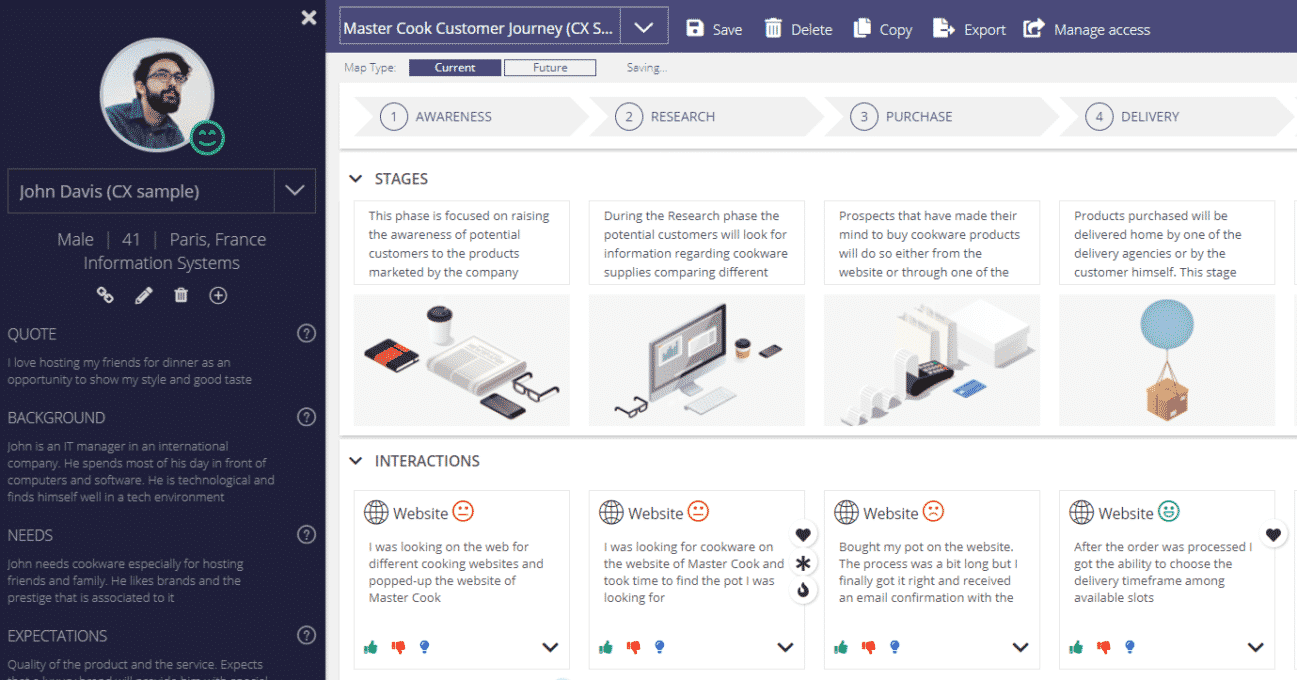 Cemantica customer journey map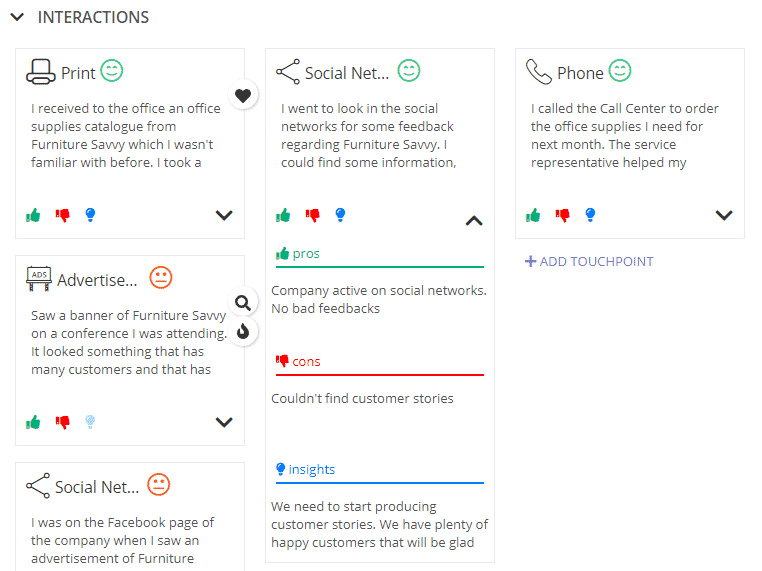 Customer interactions view in Cemantica
Sentiment map in Cemantica mapped across customer journey stage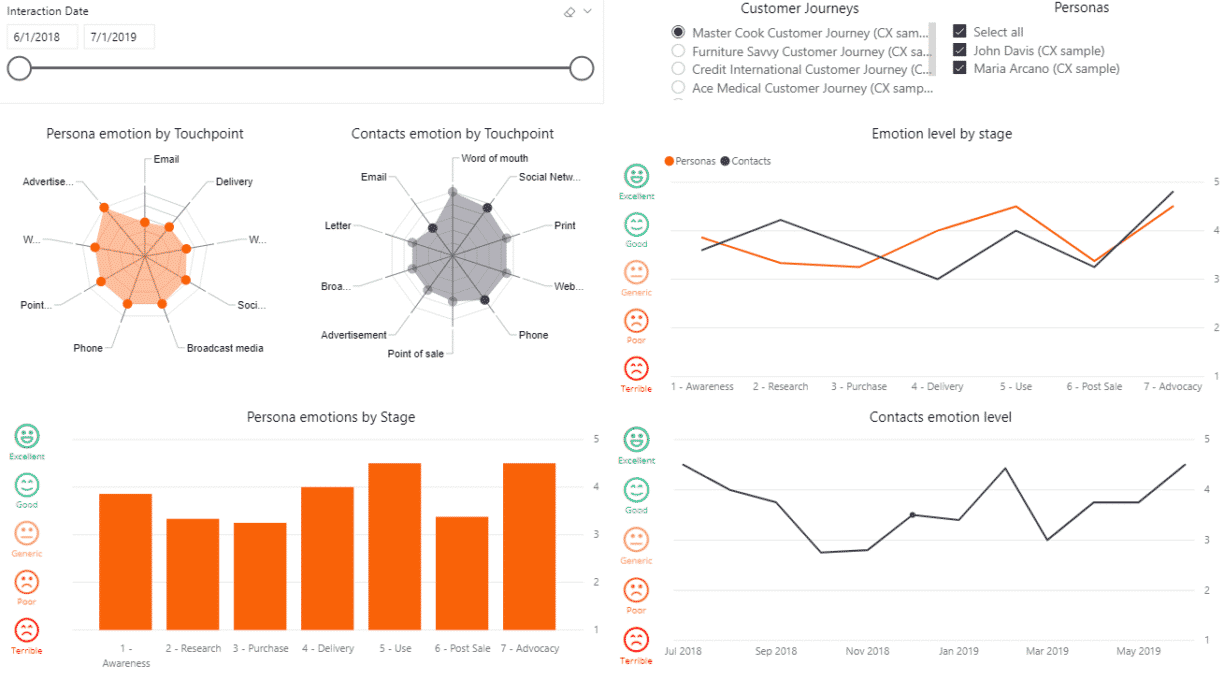 Personas dashboard in Cemantica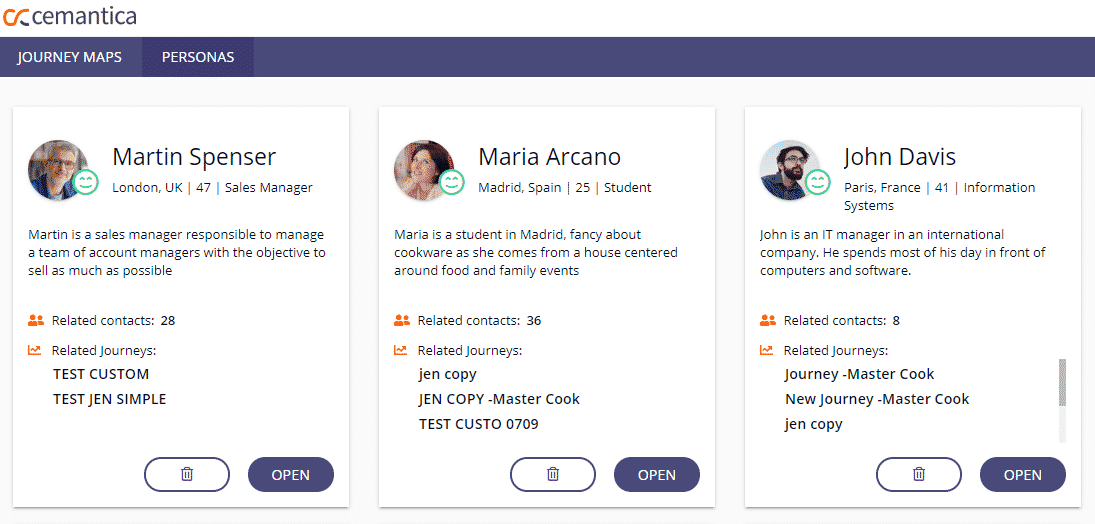 Personas in Cemantica
How prepared are you for a CX strategy?
Take 5 minutes to understand your readiness in implementing your Customer Experience strategy. By answering these questions you will see what competencies your organization needs to address, at the end you receive a score; so that you can see what efforts need to take place to get your business where it needs to be, to support your customer-centric journey.
Why choose Prodware?
As a Microsoft partner, with hundreds of CRM clients, Prodware's global experience means that we can match our Microsoft Dynamics and customer experience expertise with innovative technology such as Cemantica to modernize how you connect with your customers.
We are an international company present in 13 countries across the EMEA region allowing our customers to benefit from a local service supported by a global infrastructure.
Have a project? Let's talk!