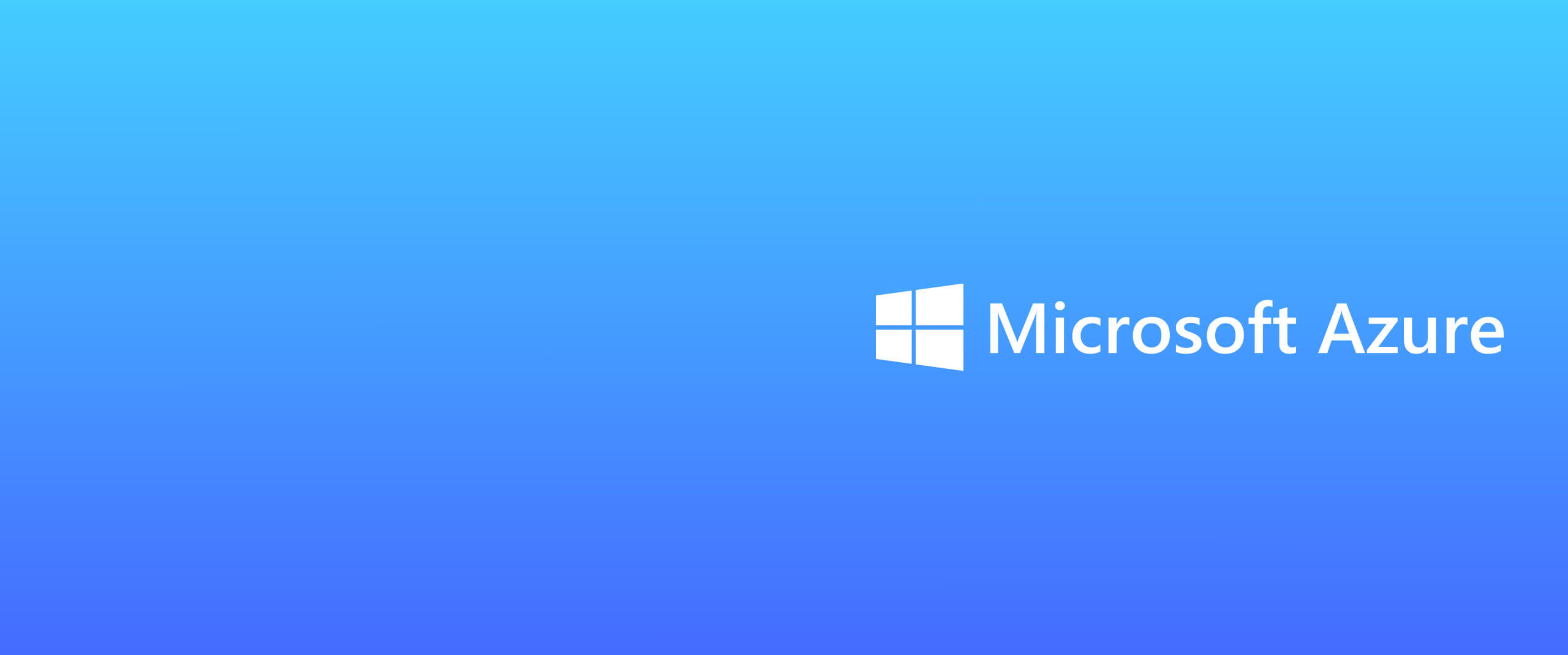 Microsoft Azure AI
Develop, innovate and transform your business with artificial intelligence
Artificial Intelligence uses a set of technologies to create systems of intelligence that can perceive, reason, and assist humans. The focus of artificial intelligence (AI) is to create computing experiences that include human-like capabilities. By including these, AI can enable organizations to construct digital experiences that are smart, fast, and helpful to end users.

Artificial Intelligence empowers organizations to redefine themselves: transforming business processes, industries and customer experiences.

Microsoft Azure AI is a robust framework for developing AI solutions in conversational AI, machine learning, data sciences, robotics, IoT, and more.

Microsoft enables you to leverage data wherever it is.  Whether it is business data coming from your business applications, or sensor data generated by IoT devices, or even productivity data coming from Office 365. Optimized for time to market, optimized for flexibility.
BENEFITS – ARTIFICIAL INTELLIGENCE
Increased REVENUE
Artificial intelligence provides the breadth and depth of data mining and analysis to get to know your customers. Thanks to AI you can significantly enhance customer experience, personalize your products and services plus anticipate buying intentions, fostering customer loyalty.
COST REDUCTION
The power of artificial intelligence allows for optimal operational performance such as predictive maintenance, route and stock management optimization, real-time management of activities reducing operational costs significantly.
RISK CONTAINMENT
Artificial intelligence will help you identify and analyze the potential risks related to fraud and help you set up reliable cybersecurity procedures ensuring a comprehensive risk management policy.
Business transformation with Microsoft AI
How artificial intelligence helps your business

Typical scenarios where AI is deployed and drives business success:
Financial services
Risk analysis and assessment
Fraud prevention
Customer next best action
Retail
Product recommendation
Dynamic pricing
Purchase patterns
Manufacturing and maintenance
Predictive maintenance
Operations automation
Fleet management
Infrastructure optimization
Image diagnosis
Quality control
Horizontal processes
Marketing optimization
Helpdesk routing
Talent management
Next best action
Churn prediction
Resource optimization
Sentiment analysis
Sales lead scoring
By 2020, 85% of companies will have at least one AI-enabled business process
Prodware AI solutions
Spare Part Finder
First fix rates and timely on-site interventions are crucial for field service operations. When out on-site, engineers lose too much time locating the part they need to complete their intervention and sometimes there are too many teams involved in locating the part needed, including service schedulers, customer service and warehouse teams. 
Spare Part Finder is a mobile app that works with Android and IOS tablets and smartphones that uses AI image recognition to match and locate replacement product items and their variants whilst out in the field, reducing human error and increasing productivity, integrated with Microsoft Dynamics 365 Field Service.
Why choose Prodware?
As a certified Microsoft Gold partner with more than 30 years' experience, we support our customers through their transformation journey turning market challenges into sustainable growth opportunities.
Engage with Prodware to help you leverage AI to deliver intelligent applications, customized to your organization's availability, security, and compliance requirements.
Have a project? Let's talk!