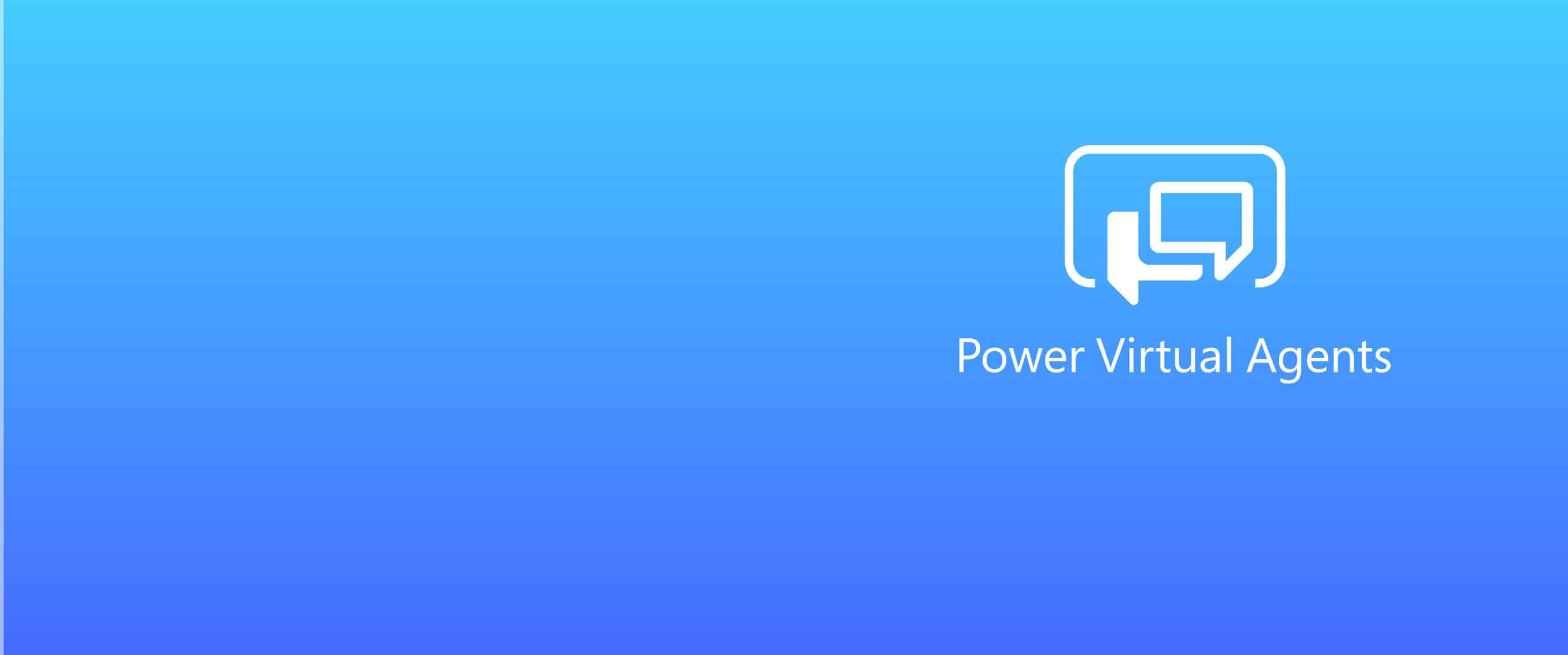 Microsoft Power Virtual Agents
Create chatbots for customer service and more
Modern business is changing, employee and customer expectations are shifting – both from an added value perspective. Teams want to minimize repeated tasks and consumers want to quickly self-service if they can.
Over the last few years, chatbots have become increasingly popular as an answer to these demands, with enhancements developed along the way.

Microsoft Power Virtual Agents provides an easy way for everyone throughout your organization to build chatbots to engage conversationally with your customers and employees—no coding required.

Power Virtual Agents helps you solve common customer and internal-facing issues automatically, freeing up staff to focus on complex requests and high-value interactions.

The guided, no-code graphical interface eliminates the need for data scientists or developers, and IT do not need to have experience in conversational AI technology, write complex code or maintain a complex platform.

Better together! Power Virtual Agents works hand-in-hand with Dynamics 365 Customer Service Insights to provide a holistic view of your customer service operations. You can use Customer Service Insights and Power Virtual Agents together to determine which topics are trending or consuming support resources, and then easily automate them.
BENEFITS – Microsoft Power Virtual Agents
Empower your teams to easily create virtual agents
Create powerful chatbots by using a guided, no-code graphical interface, no AI expertise needed.
Reduce operational costs
Automate common inquiries and freeing human agent time to deal with more complex issues.
Improve customer satisfaction and loyalty
Empower customers to self-help and resolve issues quickly 24/7 using rich personalized bot conversations.
Measure and improve performance and accuracy
Monitor and continuously improve chatbot performance using AI and data-driven insights available in your dashboard.
Connect and drive action of your chatbots
Integrate Power Virtual Agents with the products and services you use every day using hundreds of prebuilt connectors, by building custom workflows using Power Automate, or creating complex scenarios with Microsoft Bot Framework.
Extend Power Virtual Agents with Azure
Build advanced and custom scenarios by easily extending your chatbots with Azure Bot Service. Connect to Bot Framework skills, call Azure cognitive services such as speech, and use your existing Bot Framework chatbots alongside Power Virtual Agents.
What's inside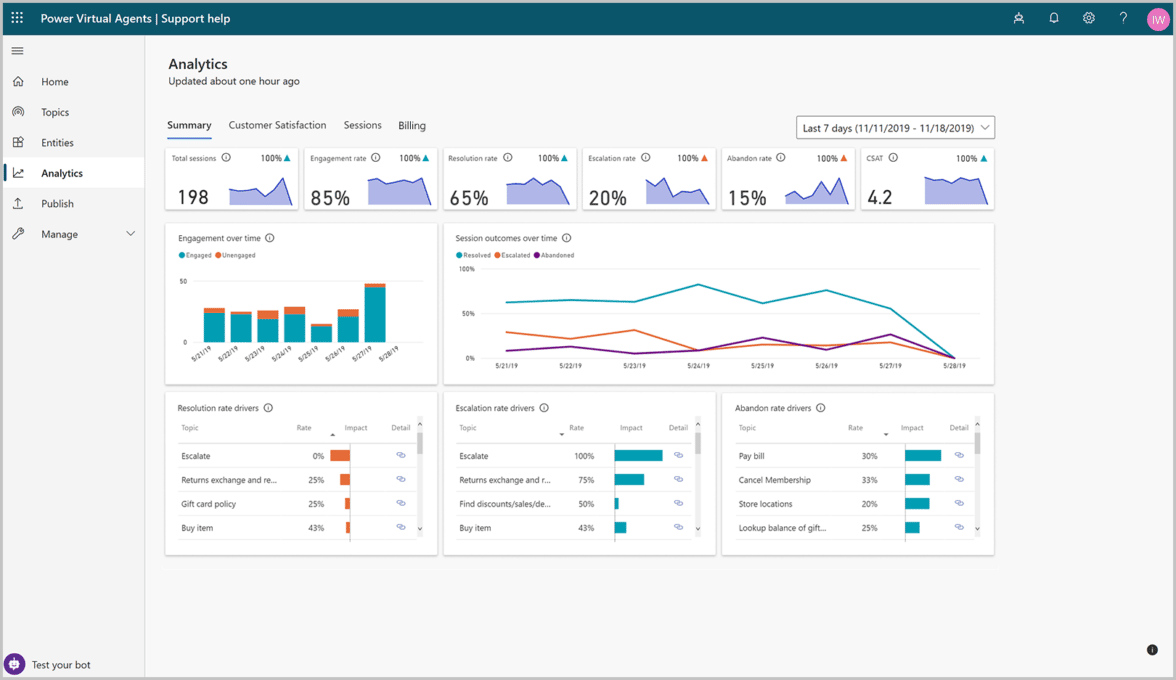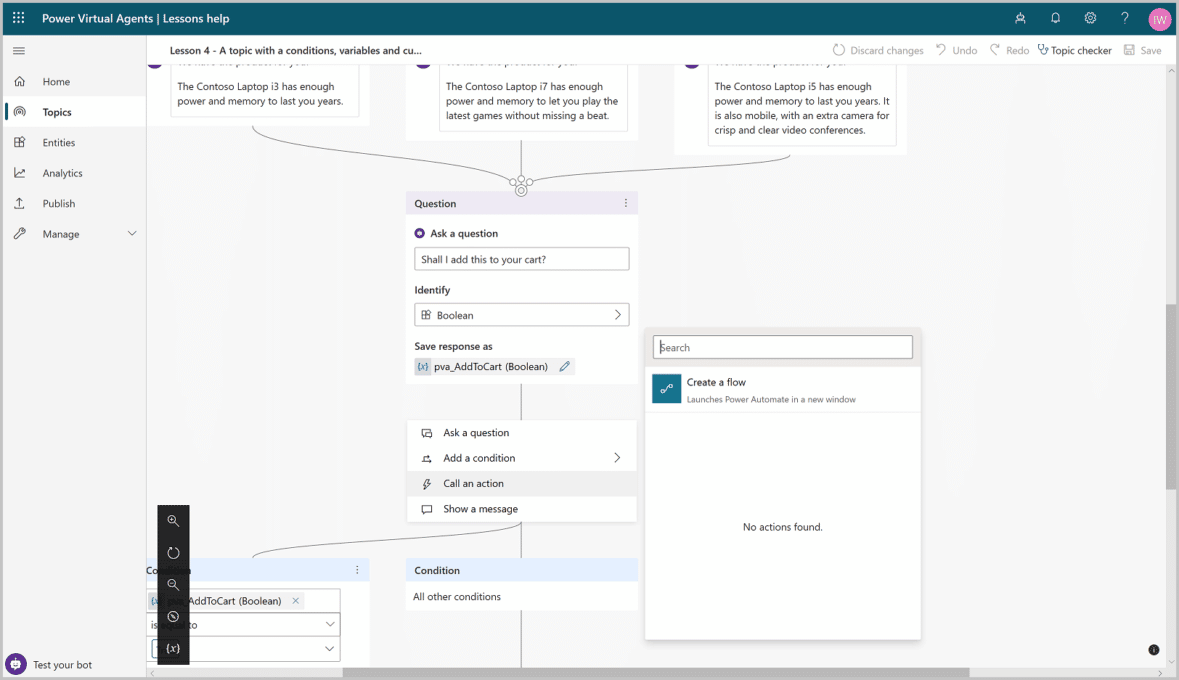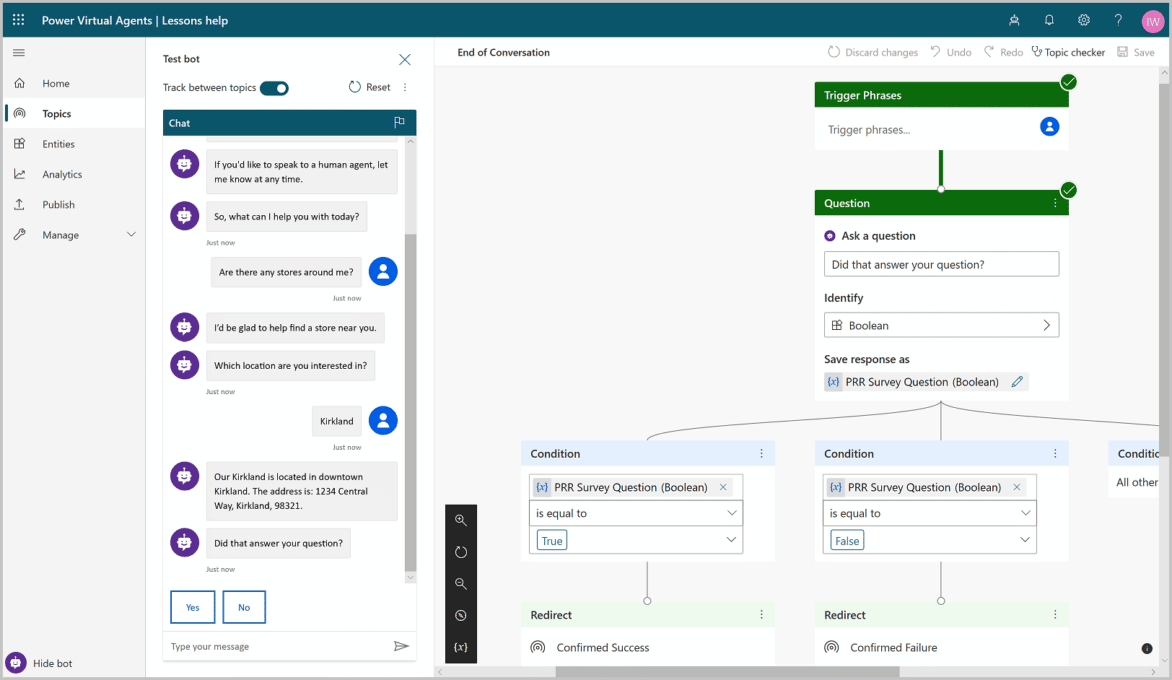 Why choose Prodware?
As a certified Microsoft Gold partner with more than 30 years' experience, we support our customers through their transformation journey turning market challenges into sustainable growth opportunities.
With our experience across the Power Platform, our experts can support you with practical solutions and services to help you create low-code apps that solve your business issues with no development barriers, no waiting and with full business security and compliance.
Have a project? Let's talk!