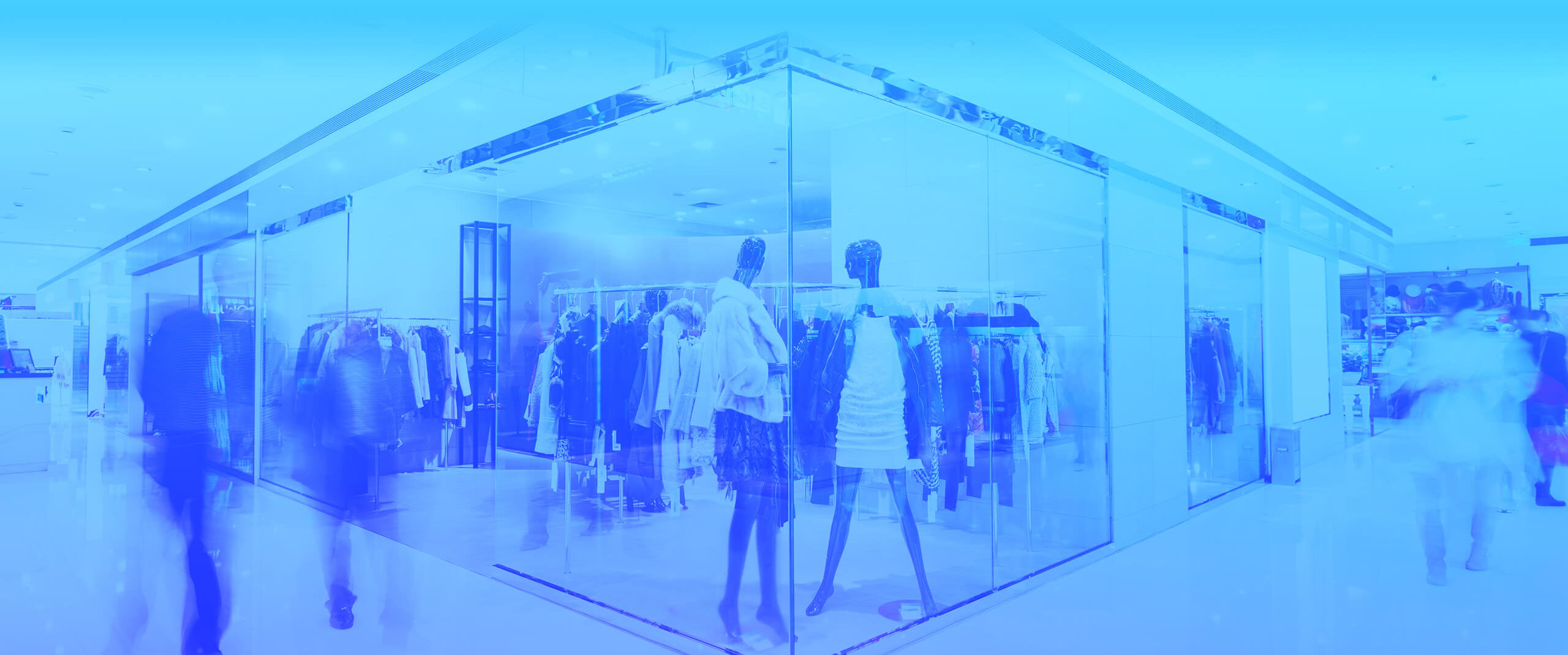 Fashion industry
Keeping up with fashion and trends
Digitization technology is transforming fashion at a faster pace than ever. From robots that sew and cut fabric, to Artificial Intelligence algorithms that predict style trends, to Virtual Reality mirrors in dressing rooms, technology is automating, personalizing, and speeding up every aspect of the fashion industry.

Staying current is of the essence – Fashion needs to be current and adapt to its time, trends, consumers and needs through Retail Engagement (new store concepts). Sustainability is pivotal – Corporate Social Responsibility and sustainable practices are driving change as concerned consumers are calling out non environmentally friendly processes. Supply chain transparency has become the new norm because sustainability is not a trend, fast fashion is..
Our business expertise
Disruptive scenarios
From production and supply chain to marketing and sales, fashion is one of the industries hit the hardest by digital disruption. New technologies and digital devices such as smartphones, social media, advanced data analytics, artificial intelligence, and e-commerce are re-shuffling the market dynamics.
AR/VR – Redefining the Online and In-Store ExperienceS
Augmented reality and virtual reality technologies are being deployed more and more to create digital experiences in stores and "in-store" experiences online. Retailers are leveraging AR technology to bridge the gap between the digital and the physical.
Tech makes inventory transparent & traceable
As fashion enters its next era, goods produced using hyper-rapid manufacturing systems are tracked and distributed using next-gen inventory management tools. Brands are increasingly deploying a combination of sensors, scanners, and cloud-based software to monitor and maintain inventory.
Digital stylists get personal
As visual search and recommendation systems improve with artificial intelligence, users will be able to send bot-stylists photos of items they like, and get suggestions for similar items. The "try before you buy" is now an online experience.
visual search
Another AI-powered retail trend, visual search allows shoppers to find and buy a product just by snapping a photo. AI works its magic to identify the product (or similar ones) across multiple sites and retailers in just one click.
How we can help you
Prodware business solutions and end-to-end project services focus on enabling retailers to achieve more with their businesses—from streamlining existing processes and products to delivering new services and transforming business models.
Have a project? Let's talk!