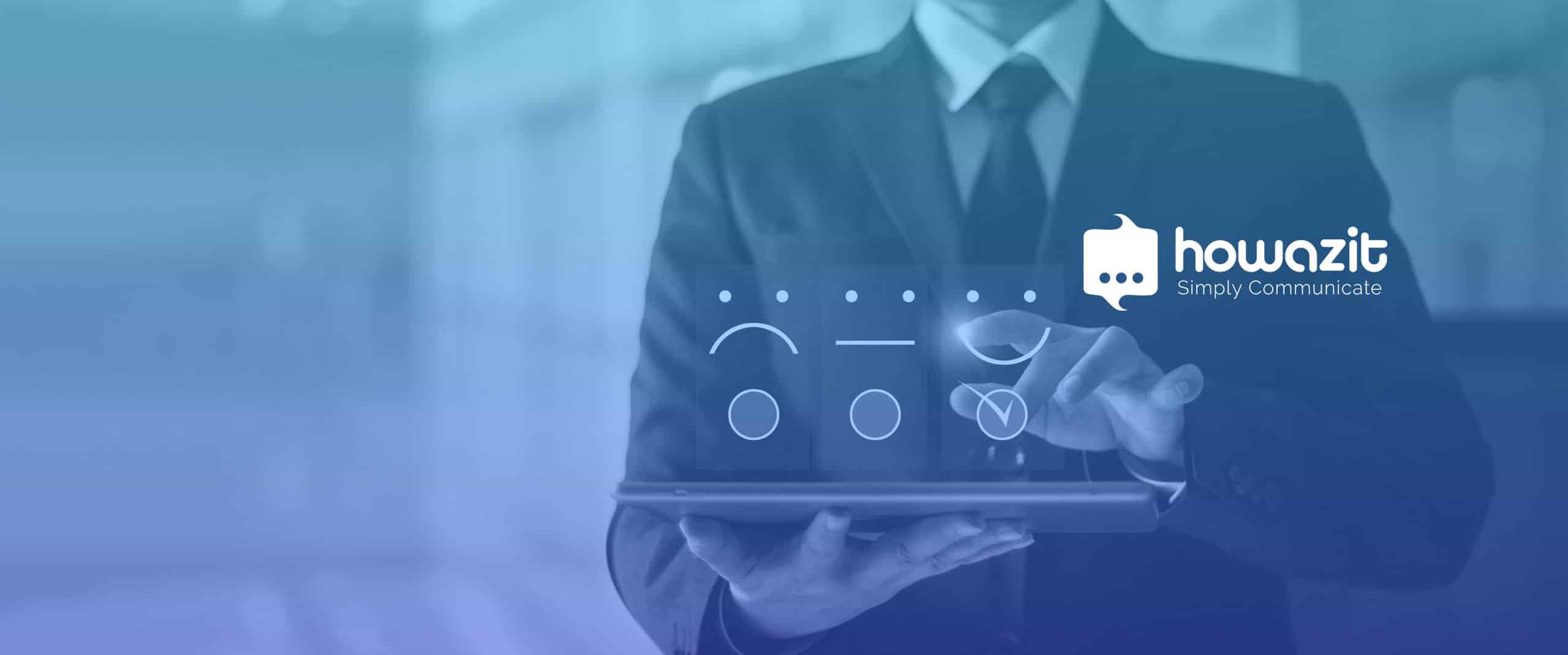 Howazit
ChatBot style proactive customer feedback that works with Dynamics 365 Customer Engagement
Howazit is a chat-like customer feedback ActBot app that can be used in many customer engagement scenarios, directly integrated with your Microsoft Dynamics 365 Customer Engagement apps, bringing a point of difference to cut through the noise and truly engage with your audience.

The feedback app sends SMS or emails, for example sending a post-event satisfaction survey, pre-qualifying an enquiry or providing support post-purchase for product adoption. The act-bot can route the prospect or customer to the right team in Microsoft Dynamics 365, in order to best serve their needs.

Howazit transforms the way your brand engages with modern prospects and clients throughout their journey, improves communication effectiveness and retains bite-sized conversations throughout a customer's lifetime that are pro-active, interactive and propel customers.
Creating excellent customer experiences with end-to-end service
BENEFITS – Howazit
Improve customer loyalty
Asking the customer to instantly feedback on their experience after interacting with your business maintains your relationship, increases product adoption and surfaces any issues quickly
Grow positive feedback
Encourage customers to review your business instantly and easily, leading to higher ratings in app stores and on review sites
Boost commerical success
Feedback and proactive engagement throughout the customer journey not only boosts their satisfaction level and customer experience, it increases up-sell by 19% and cross-sell by 38%
Real time analysis to support decision-making
Real-time stats are available in your dashboard to help you see how many contacts were sent your survey, how many responded, country of residence and satisfaction levels
Cost-effective best practice
Immediate responses using automated workflows that let the customer know their enquiry is in hand or requests feedback – can reduce incoming customer service calls by up to 50%
Increase productivity
According to brands using Howazit, productivity is increased by 27% due to routing, automation and prioritization best practice
Integrated and familiar
Managed from within Dynamics 365 with an easy to use dashboard.  Familiar workflows and activities enable you to seamlessly create survey processes and gather survey information, in Dynamics 365 leading to increased productivity
What's inside…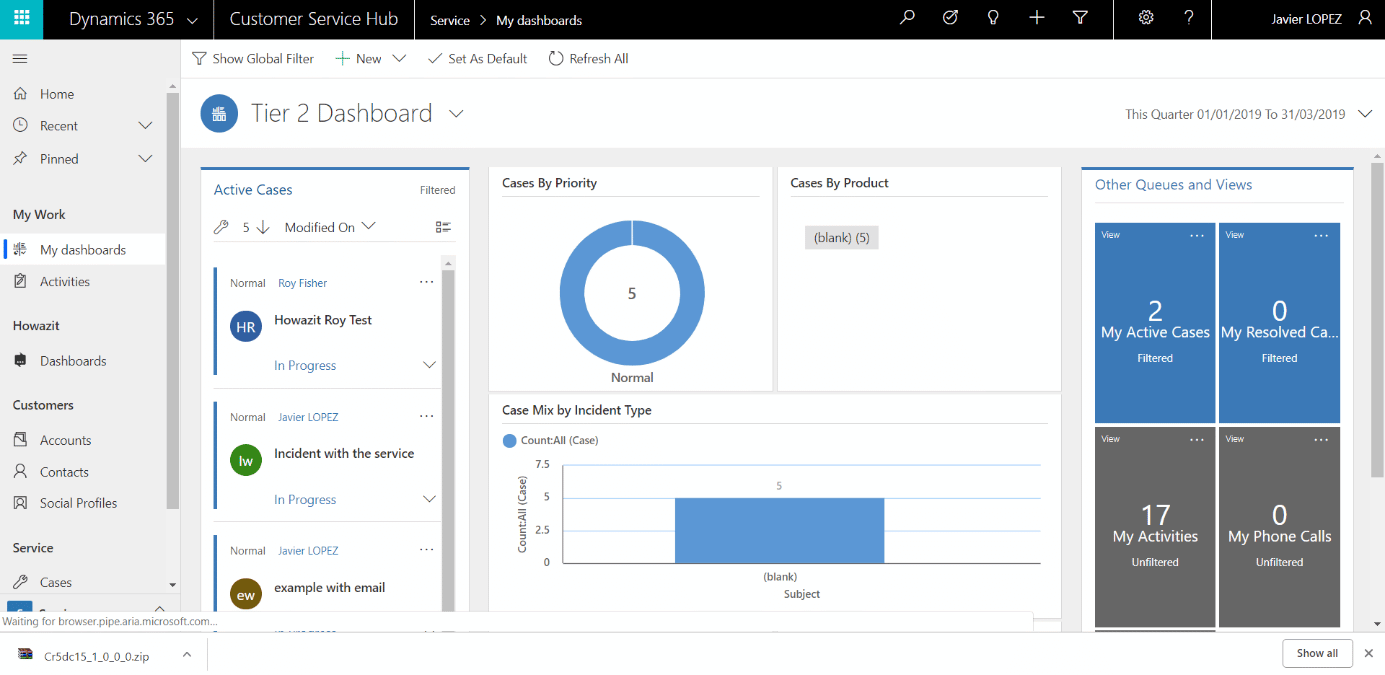 Dashboard in Dynamics 365

Customer satisfaction Act-Bot
Creating a survey in Microsoft Dynamics 365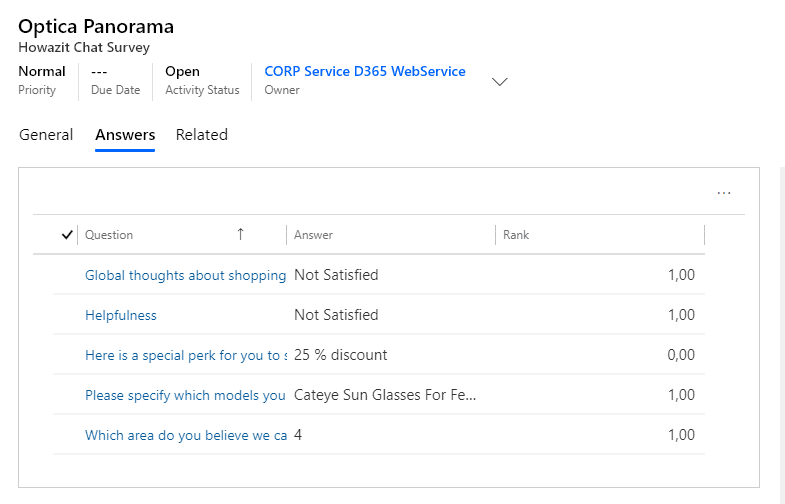 Survey answers in Dynamics 365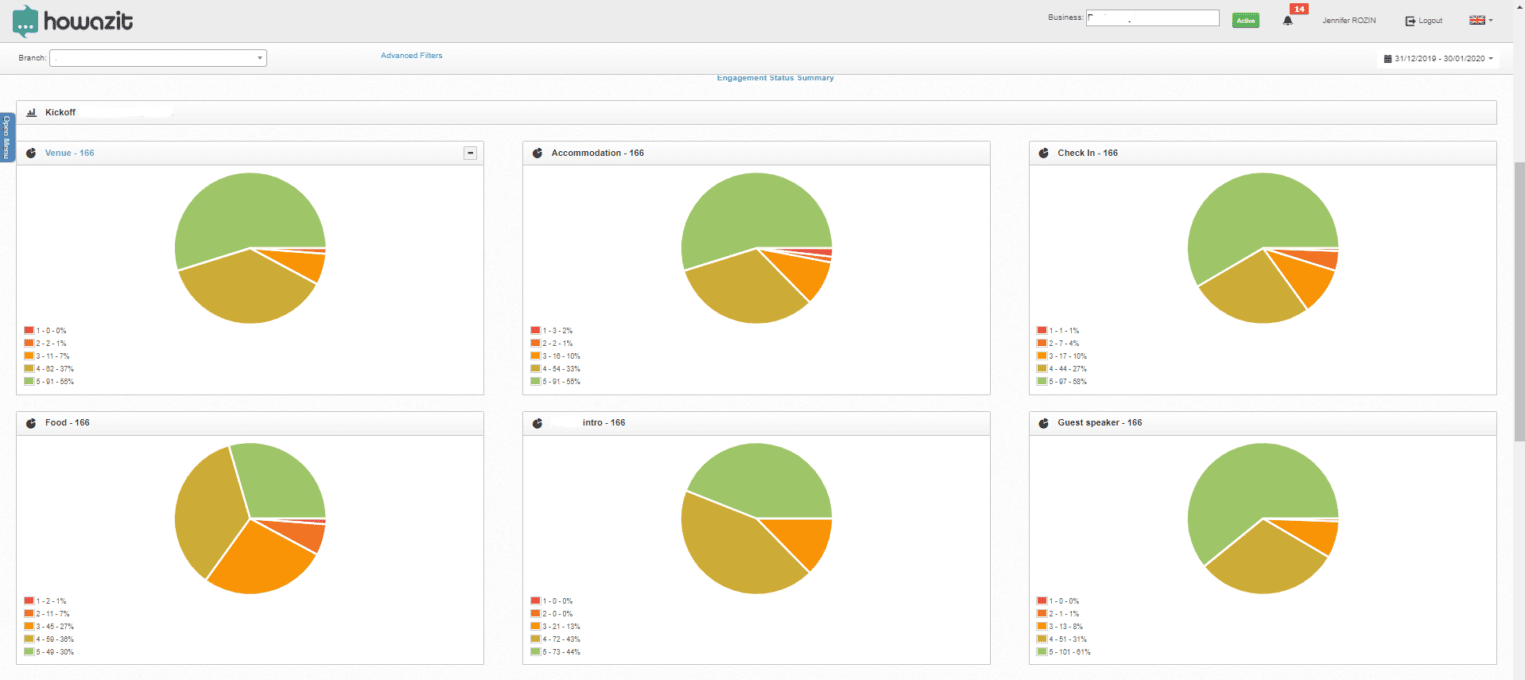 Details per survey and question

Workflow performance view
Trigger workflow
Customer testimonials
Zanders chooses Prodware as a partner for the support and further development of Dynamics 365 Customer Engagement (CRM), ClickDimensions and Howazit
Why choose Prodware?
As a Microsoft partner, with hundreds of CRM and customer service clients, Prodware's global experience means that we can match our Microsoft Dynamics expertise and customer experience approach with innovative technology such as Howazit to modernize service provision.
We are an international company present in 13 countries across the EMEA region allowing our customers to benefit from a local service supported by a global infrastructure.
Have a project? Let's talk!